'Jim Cantore, stay home!' Louisiana tells bad luck meteorologist to say home as they brace for Hurricane Delta
The meteorologist says it isn't his first time being associated with imminent danger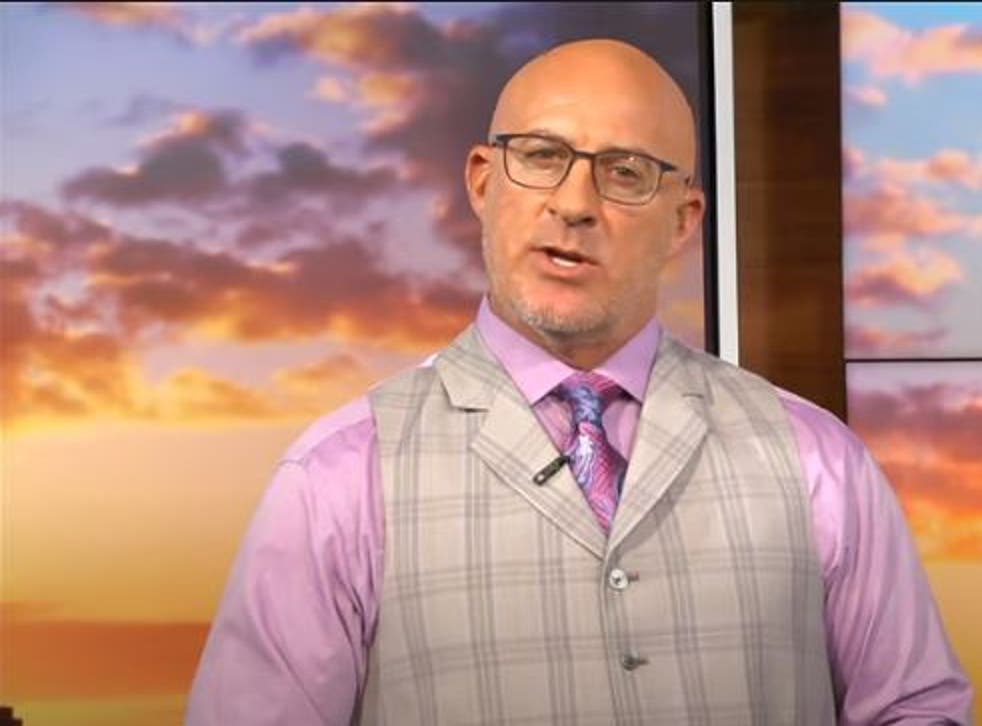 The city of New Orleans posted a sign above its highway attempting to ward off Weather Channel meteorologist Jim Cantore, which they appear to view as a harbinger of doom.  
With Hurricane Delta churning towards New Orleans, the city decided it would try one last-ditch effort to dodge the storm by requesting the prolific weatherman go home.
"Jim Cantore, stay home!" the electronic road-sign said.
The message was all in good fun, of course, and Mr Cantore was happy to play along. He retweeted an image of the sign along with the caption "Where's the love?"
Yahoo Entertainment spoke with Mr Cantore about the humorous sign, and he said he shared the city's sentiments.  
"I get it, trust me. This is my third or fourth flight to New Orleans this year," he said.
Mr Cantore has been run ragged during the unusually active 2020 hurricane season. He said he sees his producer more than his loved ones.  
"My producer and I walked up to each other at the airport and we're like, 'Oh, gosh, you again,'" Mr Cantore said. "We're spending more time with each other than we are with our girlfriends and wives."
Unfortunately for Mr Cantore, this isn't the first time he's been treated as an omen of calamity.
Mr Cantore said that he's even received "downright mean" messages from people in Outer Banks, North Carolina, for the effect his presence has.
"They think I go there to drive their business away, which I don't do," he said. "At the end of the day, if it gets people out of harm's way and they're like, 'Well, Cantore's here, so it must be getting bad,' then OK, mission accomplished."
In 2011, the Weather Channel poked fun at the idea with an ad featuring Mr Cantore walking through a beach town on vacation, only to scare off the locals when they see him.  
In one scene, a woman walking her dog stops cold, scoops it up, and turns and runs once she realises she's looking at Mr Cantore. Later, the meteorologist is shown buying bread in a grocery store when another shopper notices him. The shopper immediately begins scooping piles of bread into his cart, convinced the mere sight of Mr Cantore means bad times lie ahead. Then, a lifeguard sees Mr Cantore walking on the beach, which prompts him to blow a whistle and call for an evacuation.
The ad ends with the line "Catch the Weather Channel's Jim Cantore all summer long ... just hopefully not on your beach."
Hurricane Delta is expected to make landfall in Louisiana on Friday after intensifying over the Gulf of Mexico on Thursday night. 
The storm is currently a Category 2 Hurricane, though it could grow to a Category 3 by the time it hits Louisiana.
Join our new commenting forum
Join thought-provoking conversations, follow other Independent readers and see their replies