Hurricane Harvey: Donald Trump's ghostwriter Tony Schwarz says President will not pay $1m promised to victims
'He only promises to give. Never actually does'
Chris Baynes
Saturday 02 September 2017 15:21 Comments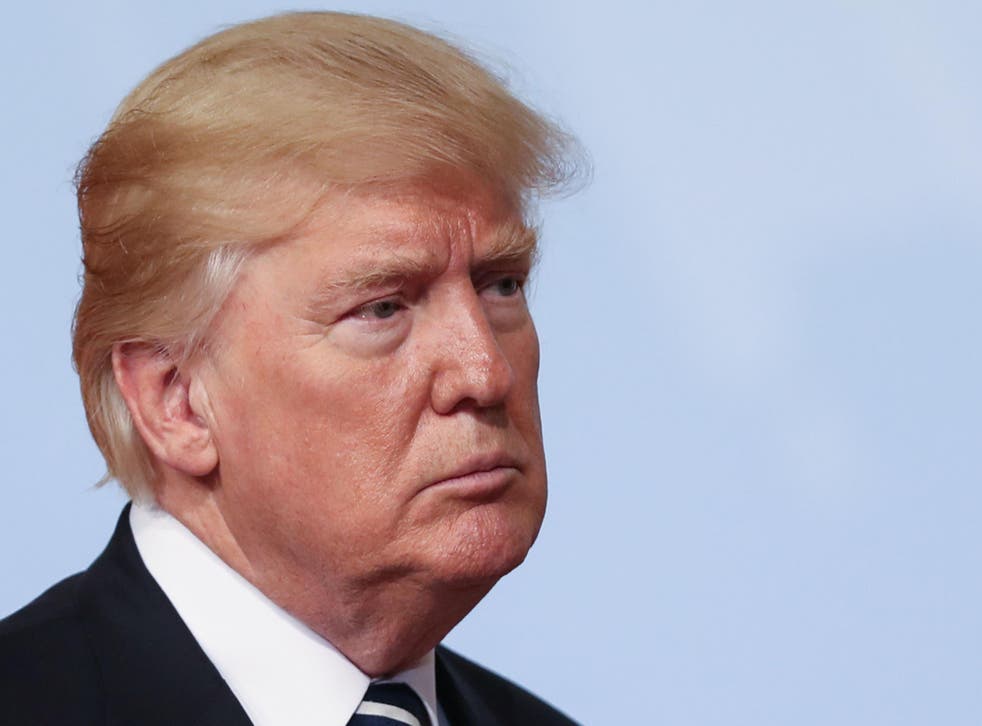 The ghostwriter of Donald Trump's best-selling memoir has said there is "no way" the President will follow through on his pledge to donate $1m of his own personal fortune to Hurricane Harvey victims.
Tony Schwartz, who spent hundreds of hours in the billionaire's company while researching The Art of the Deal, claimed Mr Trump "only promises to give" and "never actually does".
The promised gift of $1m (£770,000) to the storm relief efforts would be largest personal donation made by a US president.
The White House said it had yet to decide where the funding would be allocated and asked reporters to suggest who should receive it.
Mr Trump, one of wealthiest men to have occupied the Oval Office, has a chequered charitable history and has previously been accused of failing to keep donation promises.
"No way Trump donates $1m of own money to Harvey victims," tweeted Mr Schwartz, who has repeatedly criticised the Republican since he announced he was running for the presidency.
"He only promises to give. Never actually does," the author added.
He suggested the President was "worth vastly less than he says" and was "desperate not to have that exposed".
Mr Schwartz, who now runs a business management consultancy, has previously admitted feeling "a deep sense of remorse" for "presenting Trump in a way that brought him wider attention and made him more appealing than he is".
In an interview with the New Yorker last year, he suggested The Art of the Deal should have been titled "The Sociopath".
The precise extent of Mr Trump's charitable giving is unknown as the President has broken with decades of tradition by refusing to release his tax returns. But he is thought to donate a far smaller proportion of his fortune than many fellow billionaires.
The Trump Foundation, the private philanthropical organisation he founded in 1987 with money from his book, came under heavy scrutiny during last year's election.
A Washington Post investigation revealed Mr Trump pledged $8.5m in donations in the 15 years before the campaign, but only paid out about $2.8m.
The Trump Foundation is also largely funded by other people, with the President contributing $5.5m (£4.3m) of its $14.8m (£11.4m) income since it was launched, according to tax records.
The aftermath of Hurricane Harvey

Show all 19
On Thursday White House press secretary Sarah Huckabee Sanders said Mr Trump would "pledge proudly a million dollars of his own personal money to help the people of both Texas and Louisiana".
"He would like to join in the efforts that a lot of people we have seen across the country do," she added.
The spokeswoman told reporters: "He actually asked that I check with the folks in this room since you are very good at research and have been doing a lot of reporting into the groups and organisations that are best and most effective in helping and providing aid, and he'd like some suggestions from the folks here and I'd be happy to take those."
Mr Trump met with three aid organisations - the Red Cross, Southern Baptist Relief, and Salvation Army - in the Oval Office on Friday.
There is expected to be intense competition among relief agencies if the President opts to donate the sum to only one group or just a few.
"He should be looking to make an informed contribution, and it seems that he's doing so," said Rick Cohen, communications director for the National Council of Nonprofits, noting that the Mr Trump had kept abreast of conditions on the ground and was planning to see damage first-hand.
White House officials said the donation would come from the president's personal fortune and not his business or charitable foundation.
"You have to take him at his word," said Leslie Lenkowsky, a professor at Indiana University who focuses on philanthropy and who formerly headed the Corporation for National and Community Service.
"If he wants to lead the way, that's one of the things that a president's supposed to do... He does like the image of himself as a compassionate person."
Additional reporting by Associated Press
Register for free to continue reading
Registration is a free and easy way to support our truly independent journalism
By registering, you will also enjoy limited access to Premium articles, exclusive newsletters, commenting, and virtual events with our leading journalists
Already have an account? sign in
Join our new commenting forum
Join thought-provoking conversations, follow other Independent readers and see their replies