Hurricane Harvey: Nearly $60,000 raised for three-year-old who survived Texan flooding by clinging to drowned mother
Colette Sulcer's actions saved the life of her daughter, Jordyn Grace, police believe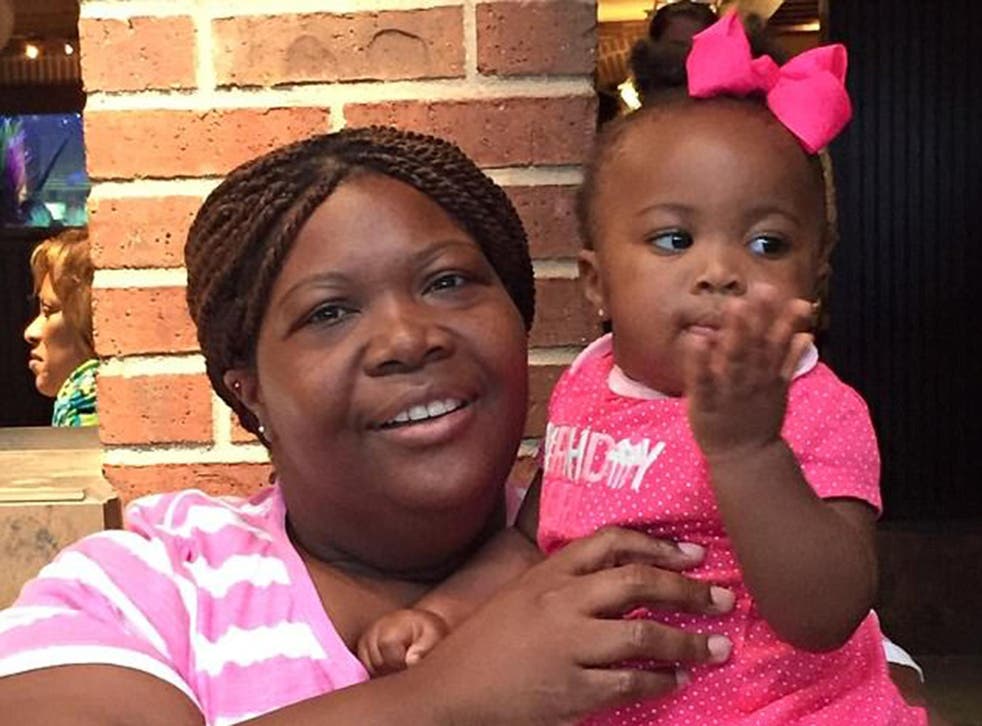 Tens of thousands of dollars have been raised to support a three-year-old girl who survived the Texas floods by clinging to her drowned mother.
Jordyn Grace and her mother, Colette Sulcer, tried to escape the Hurricane Harvey floodwaters in their car on Tuesday, but were forced to abandon the attempt in the town of Beaumont due to heavy rain and high winds.
A witness saw the 41-year-old take her daughter and try to walk to safety when the swift current of a flooded drainage canal next to where they parked swept them both away, authorities said.
Donations on GoFundMe neared the $60,000 (£47,000) within just four hours. Fundraiser Michael Skolnik, an activist and former film producer, is behind the drive, which has a goal of $100,000.
His campaign has been supported by celebrities including Scrubs star Zach Braff, who tweeted: "Michael is experienced in these matters and will help set up a trust for the child. This story is tragic; give if u can."
Police believe Ms Sulcer's actions saved her daughter's life. "When they found her she was still up out of the water," office Haley Morrow said.
A police and fire-rescue team in a boat caught up to the pair half a mile downstream from Ms Sulcer's vehicle, according to Beaumont fire chief Brad Penisson.
Rescuers pulled them into the boat just before they would have gone under a railroad trestle where the water was so high that the boat could not have followed. First responders lifted the child from her mother's body and tried to revive the woman, but she never regained consciousness.
The aftermath of Hurricane Harvey

Show all 19
Donors have so far pledged some $58,455 for Jordyn. She was treated for hypothermia but was reported to be doing well.
A relative told the New York Times: "Jordyn told me they were in the yucky water for quite a while. It's a tragedy that her mama died, but it's a miracle that Jordyn survived."
At least 37 people have died in the wake of the storm.
Additional reporting by agencies
Join our new commenting forum
Join thought-provoking conversations, follow other Independent readers and see their replies