Hurricane Sandy: Disaster threatens $20 billion in economic damage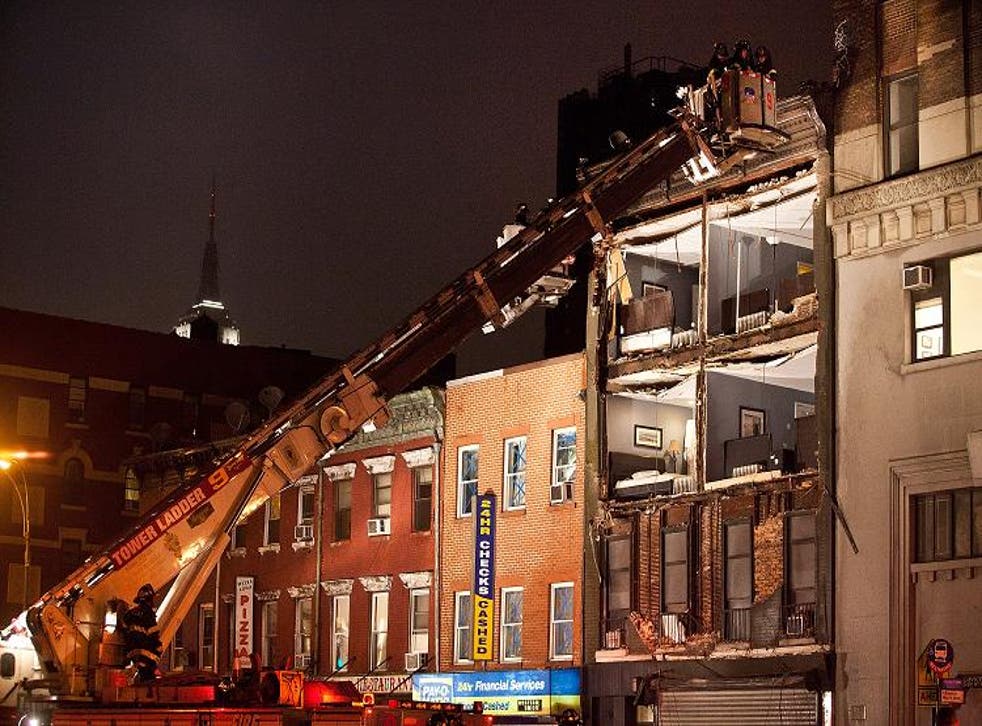 Hurricane Sandy may cause as much as $20 billion in economic damage and losses as the biggest Atlantic storm floods homes, disrupts millions of fliers, and forces retailers to close stores.
Insured losses may reach $5 billion to $10 billion, or about half of the total, according to the estimates today by Eqecat Inc., an Oak., California-based provider of catastrophic risk models.
Sandy spans 900 miles and is strengthening as it makes landfall near Cape May, N.J. The storm may unleash life- threatening surges from Virginia to Massachusetts, reaching almost 12 feet (3.7 meters) in lower Manhattan. U.S. airlines have grounded about 12,500 flights, stranding travelers, and U.S. stock trading is closed through tomorrow in the first back- to-back shutdowns for weather since 1888.
"This one has got so many facets to it — you've got wind, you've got rain, you've got snow, you've got the full moon, you've got the storm surge," said Doug Spiron, who is running home-improvement retailer Home Depot's emergency response operations involving 350 employees in Atlanta. "Then there's the impact of the sheer size of the storm. This one takes it to another whole level of preparation."
Rising winds caused the partial collapse of a crane at a West 57th Street luxury tower called One57, poised to be the tallest residential structure in Manhattan at 90 stories. Utilities, including FirstEnergy's Jersey Central Power & Light, have received reports of more than 875,000 electrical outages, Bloomberg Television reported.
Sandy's "size is enormous, with storm-force winds extending up to 1,000 miles from the center of the storm on both sides," Annes Haseemkunju, an atmospheric scientist at Eqecat, said Monday by telephone.
Economists and analysts have varying estimates on how much damage the storm will cause, because the center of the storm is only now reaching land.
Hurricane Sandy ultimately may subtract 0.1 to 0.2 percentage points from U.S. gross domestic product in the fourth quarter as spending drops on services such as restaurant meals, according to Mark Vitner, a senior economist at Wells Fargo Securities LLC in Charlotte, N.C. The economy, with annualized GDP of $13.6 trillion, expanded at a 2 percent pace in the third quarter.
"There's a loss of activity that's going to be hard to make up," Vitner said. "If you're a restaurant and you're closed today, people are not going to eat two lunches tomorrow."
Insured losses from the storm may reach $8.3 billion, with the largest portion in New York, New Jersey and Pennsylvania, according to an estimate from Kinetic Analysis compiled by Bloomberg.
In New Jersey, the coastal resort area of Ocean City may face damage from storm surge. The area has 6,246 homes valued at $2.51 billion, according to CoreLogic, an analytics firm which ranked possible storm exposure by zip code. In the vicinity of Atlantic City and Hammonton, the island community of Margate City has 4,465 residential homes valued at more than $1.4 billion, Irvine, Calif.-based CoreLogic said today in a statement.
Boeing, the world's largest aerospace and defense company, suspended operations Monday at sites in Virginia, Maryland, New Jersey and Pennsylvania and will determine plans for the remainder of the week on a day-to-day basis. The shutdown includes Chicago-based Boeing's plant near Philadelphia, where about 6,000 employees build H-47 Chinook helicopters and V-22 Ospreys.
Phillips 66 shut down its refinery in Linden, N.J., and Hess closed a facility in Port Reading, N.J., the Energy Department said. The Hess facility doesn't process crude oil. Other refineries in New Jersey, Pennsylvania, and Delaware reduced output, according to the department.
Exxon Mobil, NuStar Energy, Phillips 66 and Hess closed energy terminals they operate in New York, Connecticut, Massachusetts, Rhode Island, New Jersey, Virginia, and Maryland, according to the Energy Department.
There's still a chance the storm will have little discernible impact on GDP, other forecasters said.
"Generally there's a disruption effect and a rebuilding effect," said Mike Englund, chief economist at Action Economics in Boulder, Colo. "The disruption effect should last about a week, and the rebuilding effect the following three or four weeks. On net, the rebuilding effect exceeds the disruption effect, but only by a small amount. So we might find by the end of the fourth quarter repair would be a small positive."
Sandy may cut into sales of clothing and accessories as the holiday shopping season nears, according to Oliver Chen, an analyst at Citigroup in New York. The storm may reduce November same-store sales by as much as 3 percent as traffic may fall 40 percent in storm-affected areas in November's first week, which accounts for about 22 percent of the month's sales, Chen said today in a note.
Consumers who can't shop in stores because of storm closings may shift to online spending, according to Gil Luria, an analyst at Wedbush Securities in Los Angeles. A shift of one percentage point of revenue to online retailers due to the hurricane would boost fourth-quarter online sales by roughly that much, Luria said Monday by e-mail.
The storm may help discount and home-improvement stores such as Home Depot as consumers stock up on supplies, while reducing purchases at specialty-apparel chains, Chen said. American Eagle Outfitters , Limited Brands and Urban Outfitters are among the companies with the highest percentages of their stores affected by the storm, he said.
"The storm will disrupt last-minute Halloween sales and mall traffic but drive up stock-up trips to the discounters," Deborah Weinswig, a Citigroup analyst, said in an e-mail Monday. As such, she expects Sandy's impact to be "mixed."
— With assistance from Esme E. Deprez, Henry Goldman, Nina Mehta, Nikolaj Gammeltoft, Sapna Maheshwari, Renee Dudley, Noah Buhayar, Chris Dolmetsch, Michelle Kaske, Whitney Kisling and Alexander Kowalski in New York, Michelle Jamrisko, Cotten Timberlake and Jim Snyder in Washington, Susanna Ray in Seattle and Danielle Kucera in San Francisco.
Join our new commenting forum
Join thought-provoking conversations, follow other Independent readers and see their replies