Detective dies after being stung more than 40 times by swarm of hornets
Coroner described former police chief's death as an 'unexpected accident'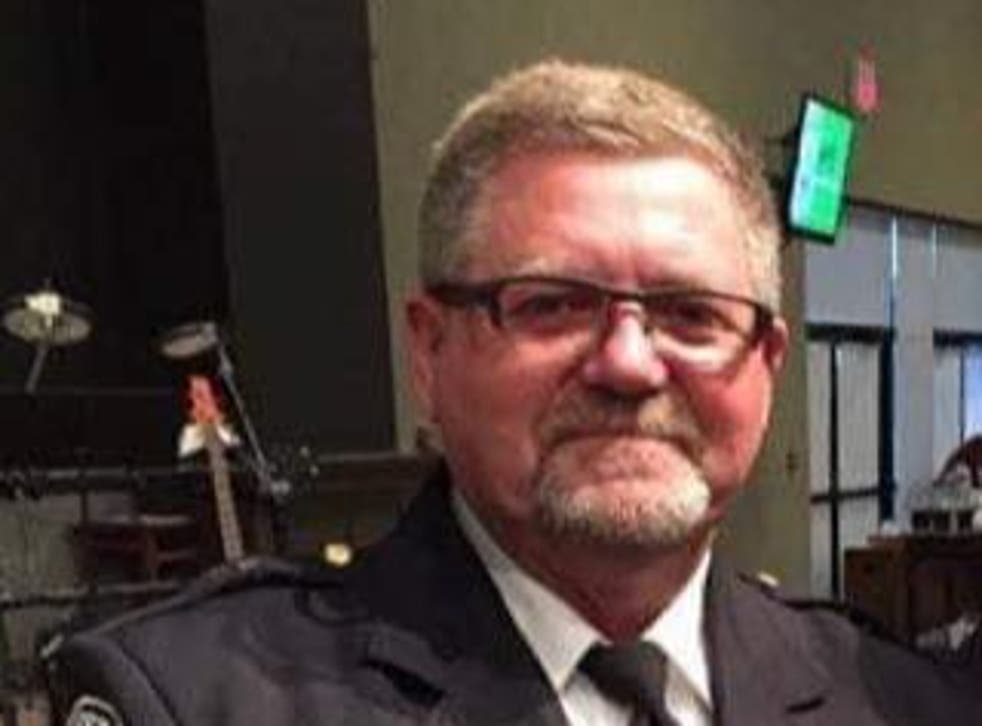 An Indiana police detective died after a hornet attack in which he was stung "over 40 times", it was reported.  
Larry Crenshaw, who worked as a detective at the Anderson Police Department in Indiana, was out hunting when the accident occured on Sunday, according to the news site, PEOPLE.
The 59-year-old was taken to Rush Memorial Hospital in Rushville, where he was pronounced dead.
Rush County coroner Ron Jarman told the new site that Mr Crenshaw had suffered from a heart attack after going into anaphylactic shock, as a result of the "unexpected" hornet attack.
He had been in woodlands near Brookeville, Indiana, when the incident took place, according to the report.
Mr Jarman explained that he had been removing a tree stand with a friend when they were attacked by hornets, in what was deemed an accident.
"Larry was stung over 40 times and shortly after began to have issues with shortness of breath and collapsed in the woods," said Mr Jarman.
He added that "This was a tragic accident. Our thoughts and prayers go out to the Crenshaw family and friends,"
Neither Mr Crenshaw or his friend had mobile phones at the time of the hornet attack, it was reported, with the other man forced to walk to a nearby location to phone 911 and seek assistance.
From there, Mr Crenshaw was transported to the hospital in Rushville, around 30 miles from where the accident occured, and was pronounced dead.
According to an obituary, he had previously served as Madison County Council president between 2004 to 2012, and as a police chief at Anderson Police Department between 2012 and 2016, before he became a detective.
In a statement to PEOPLE, the department said "Larry was a skilled and respected officer who will be missed by his friends at the Anderson Police Department... he made an indelible impression upon people, wherever he went."
Friends of the Crenshaw family have since paid tribute to the 59-year-old on Facebook.
Join our new commenting forum
Join thought-provoking conversations, follow other Independent readers and see their replies