Carl Williams shooting: Black man shot by Indiana police after calling them to report car-jacking
'I don't know of any officer who goes out wanting to get into a shootout with anyone, but especially not as in this case a homeowner,' police chief says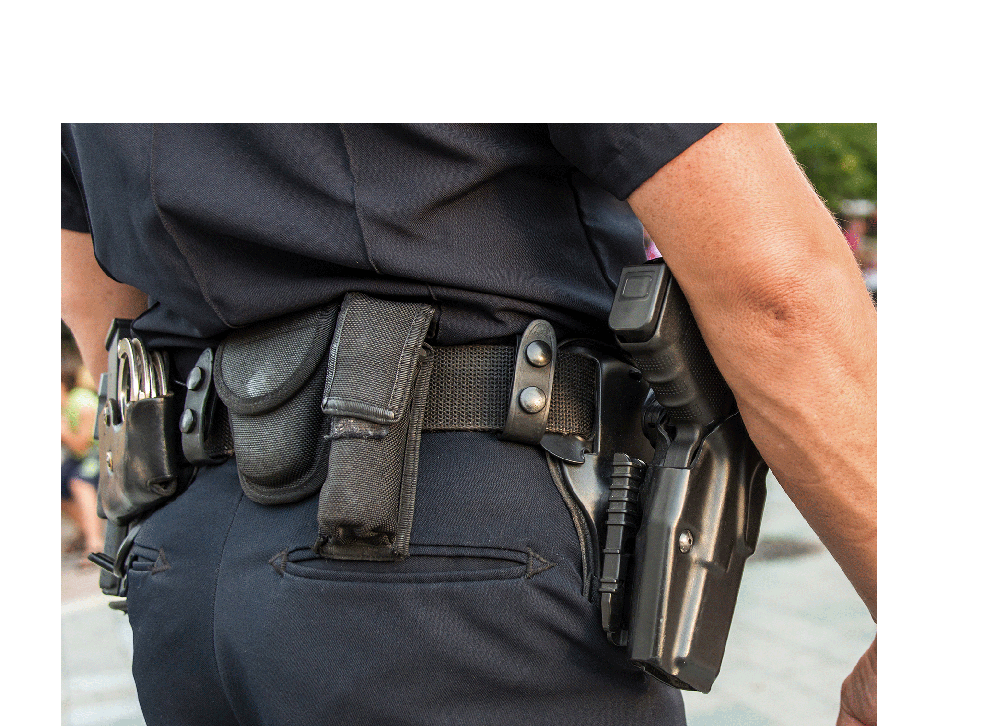 A black man has been shot by US police after his wife called officers to their home to report a car-jacking.
In what the Indianapolis Metropolitan Police Department (IMPD) called a "tragic incident", the 48-year-old was reportedly mistaken for his wife's assailant by a police officer with nine years' experience.
The shooting, which has left Mr Williams fighting for his life in hospital, is the latest in a series that have sparked a crisis in the US over race relations and police training.
The fact Mr Williams, who reportedly had his gun on him, was shot on sight has prompted an outpouring of criticism.
Since promising greater transparency about police shootings, the IMPD has emulated police departments around the country by attempting to give a full account of the incident.
Speaking at a press conference broadcast on RTV6, assistant chief Randal Taylor said: "First and foremost this is a tragic incident, involving a homeowner attempting to protect his family and the IMPD officers trying to do the same thing.
"And of course our thoughts and prayers are certainly with the homeowner and the family, who was mistakenly shot by our officer and we wish him a quick recovery."
According to the account recorded by IMPD's dispatching team, Mr Williams called 911 at 4.34 am to report that his wife was assaulted by a "black male in a red shirt armed with a rifle" who had demanded their car keys before stealing the couple's black Nissan Sentra.
A disrupted phone line, in which the upset Ms Williams could be heard in the background, ended after four minutes with Mr Williams saying "is that him?" before cutting out. The dispatching team returned the call but only got through to voicemail.
This information was passed on by the dispatching team to officers. At no point did Mr Williams say he had a weapon.
Two late shift officers were then sent to the area at 4.35am, arriving to find a black car with its headlights shining on the front drive. Assistant chief Taylor said police officers were trained to approach "quietly and tactically" rather than make their presence known.
As one officer began to check the number plate, Mr Williams opened the garage door while holding his own gun. The other officer, identified as Christopher Mills, then shot him in the abdomen.
Meanwhile, the original assailant is "still at large", said police.
Assistant chief Taylor continued: "They made observations based on information known at that time. The time of day, the early morning hours and low level lighting caused vision to be limited.
"The officers involved were forced to make a split second decision based on the information and totality of the circumstances known at the time.
"The officer involved was a nine-year veteran of the east district late shift. Again this was tragic and unforeseen. I don't know of any officer who goes out wanting to get into a shootout with anyone, but especially not as in this case a homeowner."
Protests and outrage across the US following killings by police

Show all 19
The Black Lives Matter movement in the US has drawn attention to the disproportionate number of black Americans who are stopped, searched and shot by police.
Last month, a black therapist called Charles Kinsey was shot by police while lying unarmed on the ground with his hands in the air trying to calm his autistic patient. When he asked the police officer who shot him why he had done so, the man replied: "I don't know."
Other cases of black Americans killed by police last month include Philando Castile, 32, who was shot in his car when reaching for his wallet, and Alton Sterling, 37, who was repeatedly shot in the back and chest for carrying a gun in his pocket - as many people do in accordance with the US constitution's Second Amendment.
Some 698 people have been shot by US police in 2016 alone. According to The Guardian, 4.33 black people were killed per million, as opposed to 1.73 white people.
Join our new commenting forum
Join thought-provoking conversations, follow other Independent readers and see their replies