Iran protests latest: Nikki Haley says the world is watching regime's response to unrest
'The Iranian regime is finally on notice,' Haley says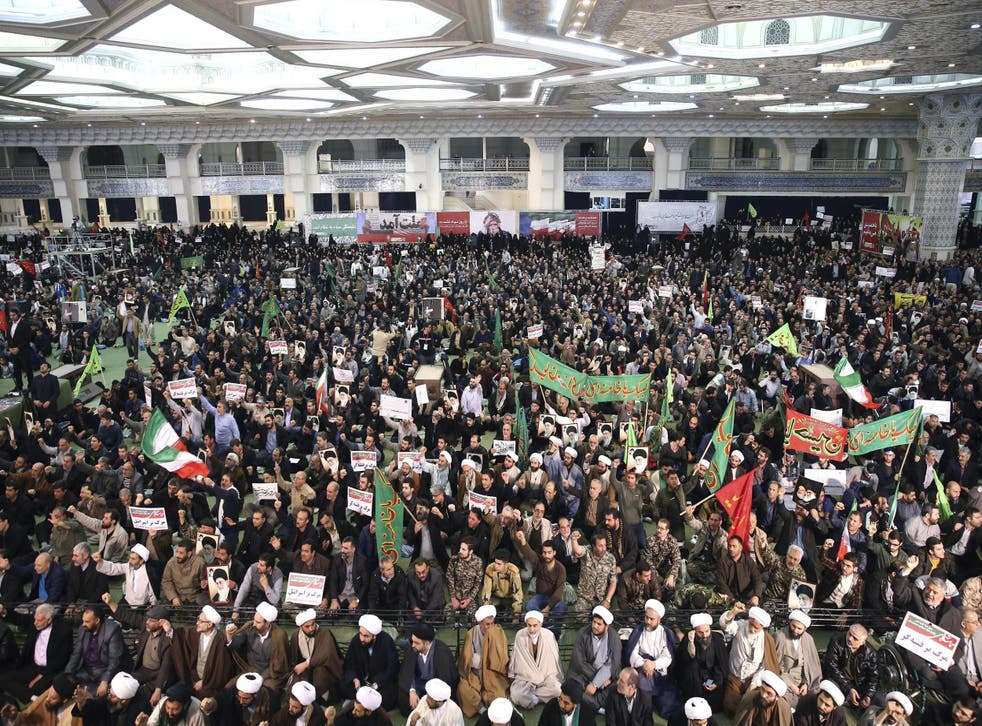 The United States called an emergency UN Security Council meeting to show the Iranian government that "the world will be watching" their response to this week's protests, Ambassador Nikki Haley has said.
Tens of thousands of Iranians took to the streets to protest economic stagnation, rising prices, and fears of political repression in recent days. Tehran responded by shutting off access to some social media and messaging apps, and broadcasting footage of other, pro-government rallies.
Ms Haley, the US ambassador to the UN, praised the anti-government protesters, saying that "the world should applaud their courage," and that the US "stands unapologetically with those in Iran who seek freedom for themselves."
"The Iranian regime is finally on notice: The world will be watching what you do," she said on Friday.
She added that the international community cannot let Tehran silence protesters' messages, particularly by blocking social media.
Ms Haley has previously said the protests were a matter of Iranians' human rights, as well as international peace and security. US President Donald Trump has expressed support for the anti-government protesters as well.
Iran protests – in pictures

Show all 11
Iranian Interior Minister Abdolreza Rahmani Fazli said on Friday that about 42,000 people took part in the week of anti-government protests, which enveloped more than 80 towns. At least 21 people were killed.
As the protests slowed, thousands of pro-government protesters also took to the streets, some holding pictures of Iranian President Hassan Rouhani and waving national flags. State TV reported pro-government demonstrations in dozens of cities and towns.
Hardline cleric Ayatollah Ahmad Khatami's suggested the government should soothe unrest by creating its own social media platforms, claiming that "cyberspace was kindling the fire of the battle".
"When cyberspace was closed down, the sedition was stopped," Mr Khatami said. "The nation does not support a social network that has its key in the hands of the United States."
Pro-regime supporters in Iran take to the streets in State TV footage
Other Iranian leaders have also accused the US of having a role in the protests. The country's prosecutor general claimed the CIA was the "main designer" of the protests, and Ambassador Gholamali Khoshroo said Mr Trump had "incited Iranians to engage in disruptive acts" through his "absurd tweets".
Russia's UN ambassador also accused the US of overstepping its bounds on Friday, claiming the calls for a Security Council meeting interfered with the country's sovereignty.
Mr Trump has been vocal in his support of the protests, which he said were a response to the "brutal and corrupt Iranian regime".
"The great Iranian people have been repressed for many years," he tweeted earlier this week. "They are hungry for food & for freedom. Along with human rights, the wealth of Iran is being looted. TIME FOR CHANGE!"
Join our new commenting forum
Join thought-provoking conversations, follow other Independent readers and see their replies