What it's like in Barbuda, the island ripped apart by Irma and forgotten by the world
Today, the islands are counting the cost of the damage, with the expense of rebuilding houses alone expected to top £50m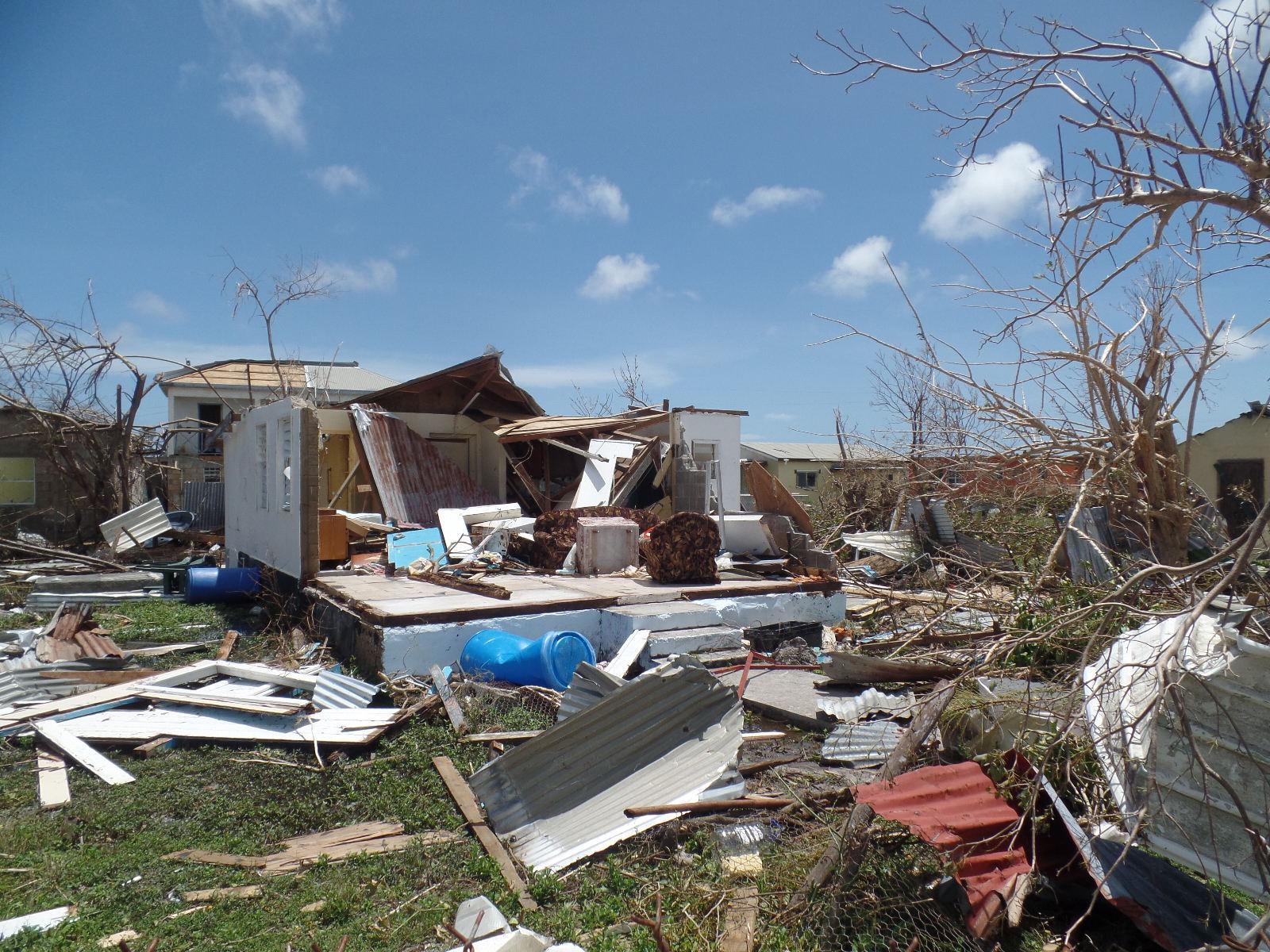 Barbuda's once charming surrounds are today ghostly quiet, the devastated ruins of its colourful homes and the absence of its 1,800 residents a galling testimony to the wrath of Hurricane Irma.
The monster category 5 hurricane which swept through here last Wednesday has transformed the idyllic isle – a former haunt of the late Princess Diana – into a ghastly, apocalyptic scene.
The only remaining inhabitants are the abandoned dogs and livestock left behind as islanders fled to escape the path of Hurricane Jose still making its way through the Caribbean.
From the pummelled remains of houses, shops and schools, to government offices, the police station and the Barbuda Anglican Church, Irma was ruthless in its destruction.
The most powerful storm ever to hit the Atlantic also claimed the life of a two-year-old boy and wiped out valuable nesting grounds for critically endangered hawksbill turtles.
Today, Antigua and Barbuda is counting the cost of the damage, with the expense of rebuilding houses alone expected to top £50m.
Up to Sunday, more than 1,300 Barbudans were still in shelters in Antigua. And, according to Midcie Francis of the National Office of Disaster Services, there is no timescale yet for when they will be able to return home.
"Health officials will have to give clearance for that," she told The Independent. "Right now, we are assessing what needs to be done."
The eastern Caribbean nation's regional neighbours have been among the first to respond.
Barbuda, Hurricane Irma – in pictures
Show all 7
A team from the Caribbean Disaster Emergency Management Agency (CDEMA) is already on the ground carrying out an analysis. Spokesperson Joanne Persad said "significant effort" was being made towards "relief, shelter, rehabilitation and reconstruction".
That will include the provision of counsellors to help traumatised survivors, many of whom have related tales of sheltering in wardrobes and cupboards as Irma tore their homes apart.
Organisations from within the United Nations and Caribbean Community (Caricom), along with the US and UK, have been "tremendous in their support", Ms Persad said.
She said natural "solidarity" between Caribbean islands meant several countries, including Jamaica, Trinidad and St Lucia, had also pledged to help.
"After the impact of a category five storm, people will naturally be concerned for loss of items, along with concern for the future and how they will rebuild their lives," Ms Persad added.
Theresa May announced on Thursday that £32m had been made available to assist the region. Irma has also caused widespread damage in the British Overseas Territories of Anguilla, the British Virgin Islands and Turks and Caicos.
Ms May said: "No one can fail to be affected by the absolute desperate plight of people in the Caribbean who have been hit by Hurricane Irma."
She continued: "It's brought devastation in its wake. It's destroyed buildings and infrastructure, but it's had such an impact on people's lives because people have seen their livelihoods completely destroyed, and of course some people are missing, and some will have lost loved ones."
Twenty-eight people across the Caribbean are known to have died.
Relief efforts are in full swing in Antigua with residents coming forward in droves to donate emergency supplies of food, water and clothing.
On Monday, a group of volunteers headed to Barbuda by boat, loaded with supplies for pets and livestock, to feed the animals left behind.
A GoFundMe appeal has raised several thousand pounds from animal lovers distraught at the plight of the numerous dogs and cats fending for themselves on the deserted island.
"Dogs, cats, goats, donkeys, horses, pigs and other livestock are roaming free with no one to care for them," the appeal stated.
Fundraisers hope to collect enough cash to transport some of the animals to Antigua.
For their part, Barbudans have proved themselves to be a stoic bunch, with most vowing to return and rebuild as soon as they are able.
Irma relief operation 'well under way' as nearly 500 UK troops sent to Caribbean
Many said they would have stayed had it not been for an official evacuation order issued at the weekend amid fears of further fatalities should Hurricane Jose rattle already precarious structures. Jose later tracked north-west of Barbuda, sparing it a second hit.
Maurice George, a visual arts teacher at Barbuda's secondary school, said he would return as soon as it reopened.
He spoke of his "horrific" ordeal as Irma unleashed its fury in the early hours of 6 September. The 30-year-old said he was forced to flee his father's house during the eye of the storm as the winds and rain began to rip off the roof.
"But the hurricane came back while we were on the road. We had to dodge wires and lamp posts to get to my cousin's house," he said.
Mr George continued that it was "heart-breaking" to see the destruction wreaked on his homeland. But added: "Where some people see devastation, I see an opportunity to rebuild."
Join our commenting forum
Join thought-provoking conversations, follow other Independent readers and see their replies