Orlando nightclub shooting: Omar Mateen threatened 'Islamic State vengeance' on Facebook
The 29-year-old used the social media network before and after the attack on Pulse nightclub
Peter Yeung
Thursday 16 June 2016 13:34 Comments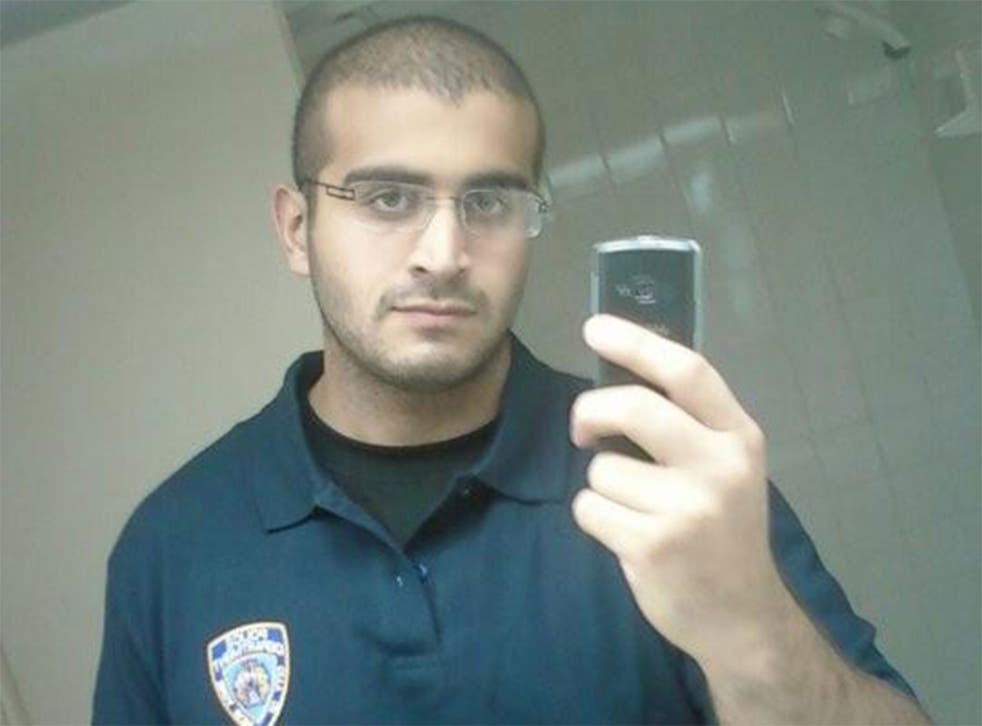 The shooter who killed 49 people at an Orlando LGBT nightclub used Facebook to threaten "Islamic State vengeance", critique US attacks in Syria and research the locations of Florida police offices, a US senator has reported.
Omar Mateen, 29, used the social media network before and during the attack on Pulse nightclub, the deadliest mass shooting in US history, posting what is described as "terrorism-related content" and searching for "Pulse Orlando" and "Shooting", Wisconsin senator Ron Johnson revealed.
In a two-page letter addressed to Facebook founder Mark Zuckerberg, Mr Johnson, the US Senate Homeland Security chairman, requested details of the five accounts associated with Mr Mateen, in order to assist the investigation being carried out by the Committee on Homeland Security and Governmental Affairs.
In a series of posts, Mr Mateen seemingly pledged allegiance to Islamic State leader Abu Bakr al-Baghdadi. "May Allah accept me," he wrote. "The real Muslims will never accept the filthy ways of the West … You kill innocent women and children by doing US airstrikes... now taste the Islamic State vengeance … In the next few days you will see attacks from the Islamic State in the US."
Mr Johnson's letter also reveals that the attacker used Facebook to search for information on the San Bernardino terrorists, who killed 14 people in California last December, to search for a speech by al-Baghdadi and to check the locations of FBI and law enforcement offices.
The letter was released ahead of President Barack Obama's visit to Orlando to meet survivors of the shooting, and the first pre-funeral wake for one of the victims.
Orlando Shooting Survivor Recalls Playing Dead to Avoid Gunman
The first-term Wisconsin senator gave Mr Zuckerberg until June 29 to turn over to his Senate committee all activity logs, timeline information, messages, photos and posts.
In a separate letter to FBI Director James Comey, according to reports, Mr Johnson said his committee is conducting an inquiry "to better understand the root causes of homegrown extremism, assess the vulnerabilities of so-called 'soft' targets, and oversee the work of federal law-enforcement entities."
Mr Johnson asked for information about actions taken by the FBI "before, during and after the attack."
In pictures: The world mourns Orlando shooting victims

Show all 30
A gay couple were this week arrested after attempting to place a sign that read "Love Wins" outside Moscow's US Embassy at a memorial for the victims of the mass shooting at a nightclub in Orlando.
Thousands of people across the world have sent messages of defiance against the events in Orlando, and a moving vigil was held in London's Old Compton Street in Soho, the historic heart of London's gay scene.
Register for free to continue reading
Registration is a free and easy way to support our truly independent journalism
By registering, you will also enjoy limited access to Premium articles, exclusive newsletters, commenting, and virtual events with our leading journalists
Already have an account? sign in
Join our new commenting forum
Join thought-provoking conversations, follow other Independent readers and see their replies