Ivanka Trump told US President to make well-received Congressional address 'more optimistic'
The President's daughter encouraged him to adopt an 'optimistic tone' in speech before Congress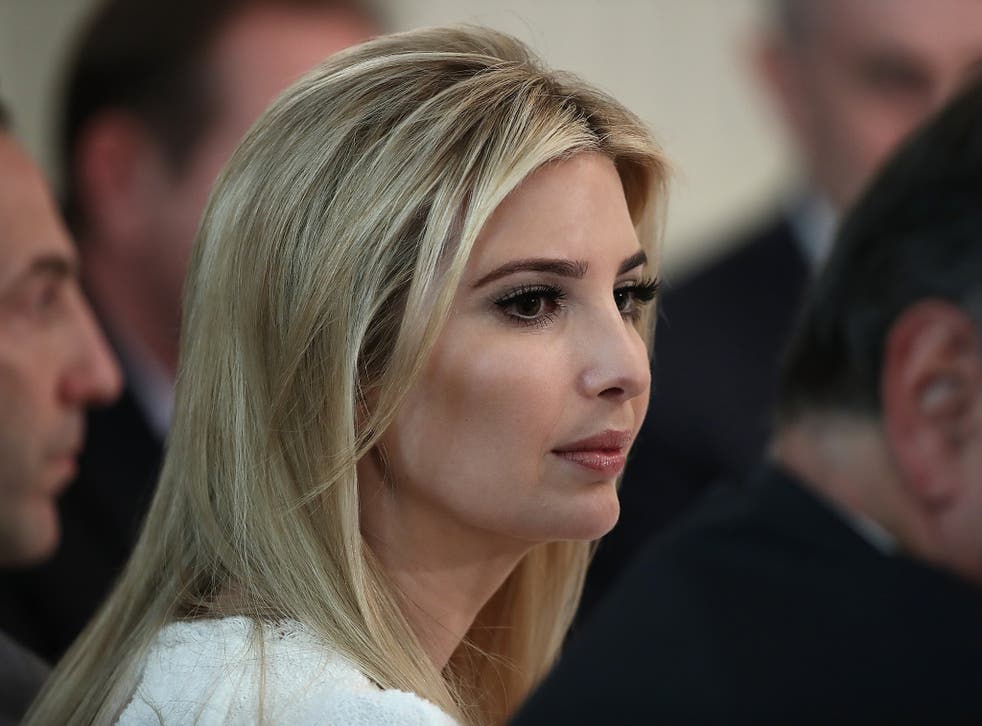 Ivanka Trump told the President to tone down his message ahead of his speech before Congress on Tuesday night, officials have said.
The daughter of Donald Trump encouraged her father to adopt an "optimistic tone" in what was the biggest speech of his month-old presidency, and prompted him to discuss issues that "matter to her", such as maternity leave, sources told Reuters.
The President's speech to Congress came as a surprise to many as it appeared far less combative and more inclusive than Mr Trump's usual rhetoric. Polls conducted immediately after the speech showed a clear majority of Americans approved of the softer approach.
A senior White House official told Reuters the President's eldest daughter had made recommendations for what should be said in the address during a brainstorming session in the Oval Office on Sunday, helping her father decide on a new approach aimed at easing concerns over whether he had the ability to govern effectively.
Highlighting the role played by Ms Trump, the unnamed official said: "He had a lot of voices around him giving him ideas and suggestions that he incorporated, but he really set out to achieve that optimistic tone and that was something [Ivanka] was supportive of. She encouraged him to do that."
Another official reportedly said Mr Trump's daughter "had a role" in the preparation of the speech and "helped set the tone" of what the President said.
"Her fingerprints are visible on the tone, but especially on those parts of it like maternity leave that matter to her," the official said.
Ms Trump also reportedly persuaded her father to speak favourably about affordable childcare and paid family leave, both policies she has long backed and which could draw support from Democrats in Congress.
Join our new commenting forum
Join thought-provoking conversations, follow other Independent readers and see their replies