Jamaica calls for Britain to pay billions in slavery reparations as David Cameron makes first state visit
One academic brought up David Cameron's ancestral links to slavery, saying he has been 'privileged and enriched by forebears' sins of the enslavement of our ancestors'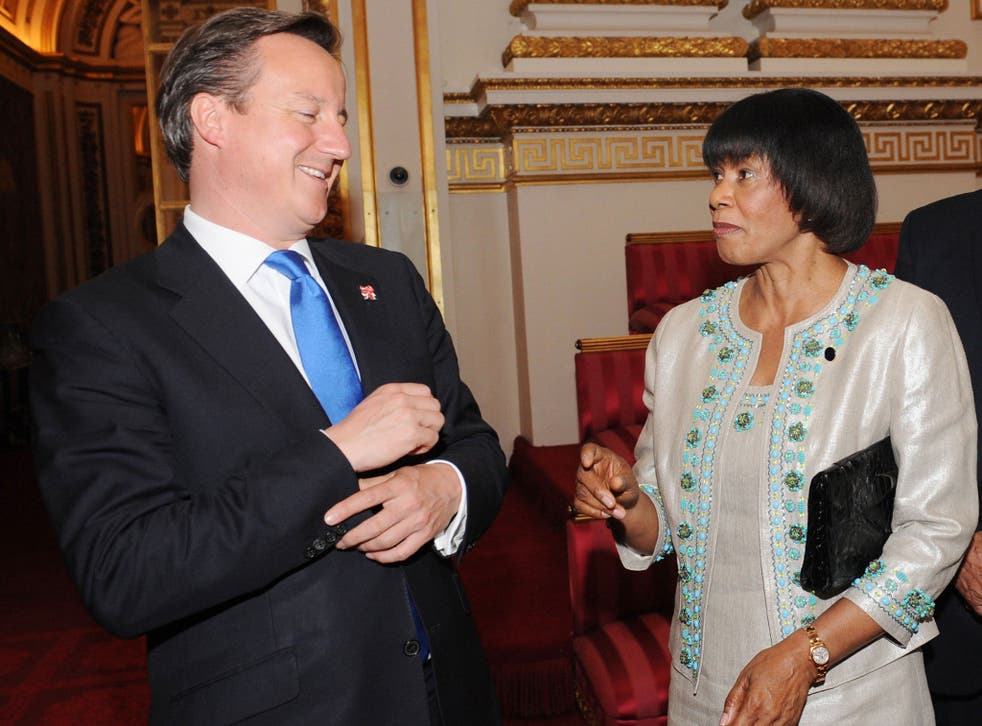 David Cameron will visit Jamaica this week amid growing calls from the Caribbean state for Britain to pay billions of pounds in reparations for slavery.
A statement from the Jamaican government announced Mr Cameron was due to make his first official visit to the country on Tuesday, when he will address the Jamaican government.
The Prime Minister will also hold talks with his Jamaican counterpart, Portia Simpson Miller, before he departs on Wednesday – but the issue of reparations threatens to overshadow his stay on the island.
Political leaders in Jamaica and other Caribbean nations want Britain, France and the Netherlands to pay for what they describe as the lingering ill effects of the Atlantic slave trade.
Mike Henry, a member of the Jamaican parliament, told the local Jamaica Gleaner newspaper that he and other colleagues would turn their backs on Mr Cameron during his address if the issue of reparations was not raised as part of the visit.
Professor Verene Shepherd, chair of the National Commission on Reparation, told the same newspaper that Mr Cameron should offer an unambiguous apology.
In an open letter to the Jamaica Observer, a leading academic on reparations referenced Mr Cameron's own ancestral links to slavery in the 1700s though General Sir James Duff, his cousin six times removed.
Sir Hilary Beckles, chair of the Caricom Reparations Commission, wrote: "You are a grandson of the Jamaican soil who has been privileged and enriched by your forebears' sins of the enslavement of our ancestors.
"You owe it to us as you return here to communicate a commitment to reparatory justice that will enable your nation to play its part in cleaning up this monumental mess of Empire."
In a statement, Downing Street described reparations for slavery as "a longstanding concern" of Jamaica.
An official told the Guardian: "There is a longstanding UK position, true of successive governments in the UK, that we don't think reparations are the right approach.
"The PM's point will be he wants to focus on the future. We are talking about issues that are centuries old and taken under a different government when he was not even born. He wants to look at the future and how can the UK play a part now in stronger growing economies in the Caribbean."
Mr Cameron is also expected to visit Grenada this week, where he will meet Prime Minister Keith Mitchell and speak to the country's cabinet.
Following immediately after Mr Cameron's visit to Jamaica will be the Japanese Prime Minister, Shinzo Abe, who will also meet with Ms Simpson Miller and lay a floral tribute to honour soldiers from the First and Second World Wars.
Join our new commenting forum
Join thought-provoking conversations, follow other Independent readers and see their replies