Fox News corrects story accusing ex-FBI chief James Comey of leaking 'top secret' Donald Trump conversations
Right-wing broadcaster apologises after suggesting memos contained highly classified information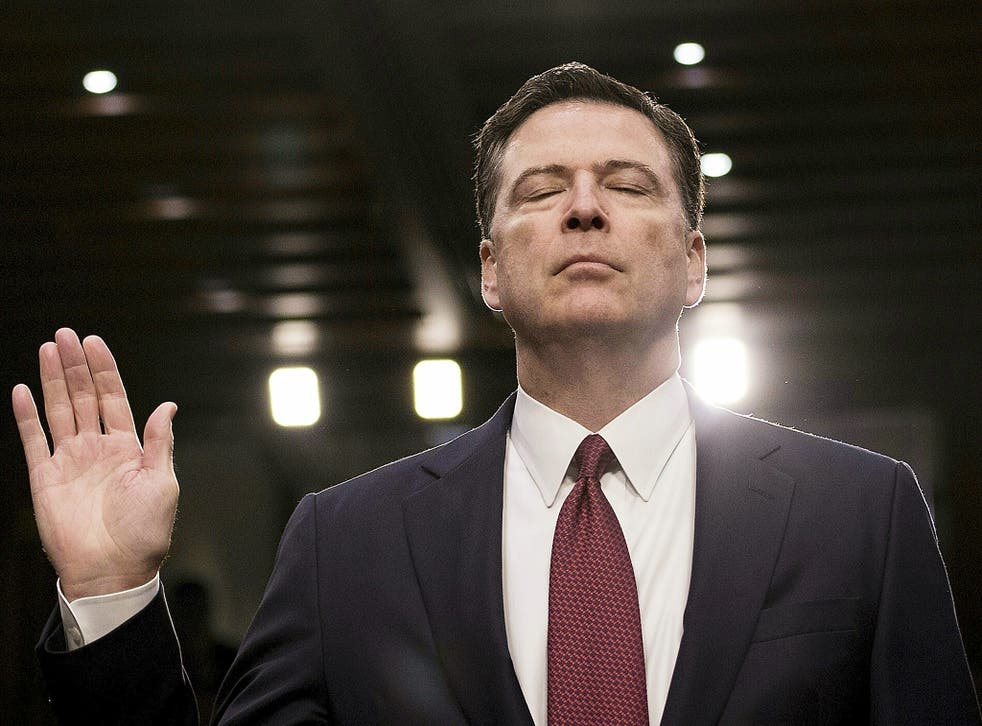 Fox News Channel has corrected its story suggesting that former FBI Director James Comey publicly leaked classified material relating to his conversations with President Donald Trump.
A supportive Trump had retweeted the story after its original airing on Monday.
Fox said the programme had been mistaken in suggesting that memos written by Comey and provided to congressional investigators contained "top secret" information. Instead, the material had a lower-level security classification.
The correction, however, left murky the question of whether Comey released any classified information to the public. Comey insists he did not.
It was unclear whether anyone involved in the story on Fox & Friends morning show on Monday was disciplined. Fox had described the information as a bombshell that accused Comey of "putting our national security at risk."
Associated Press
Register for free to continue reading
Registration is a free and easy way to support our truly independent journalism
By registering, you will also enjoy limited access to Premium articles, exclusive newsletters, commenting, and virtual events with our leading journalists
Already have an account? sign in
Register for free to continue reading
Registration is a free and easy way to support our truly independent journalism
By registering, you will also enjoy limited access to Premium articles, exclusive newsletters, commenting, and virtual events with our leading journalists
Already have an account? sign in
Join our new commenting forum
Join thought-provoking conversations, follow other Independent readers and see their replies