Jamie Gilt profile: Who is the gun rights activist shot by her four-year-old son?
Police have not yet decided whether she will face charges ​
Victoria Richards
Thursday 10 March 2016 10:31 Comments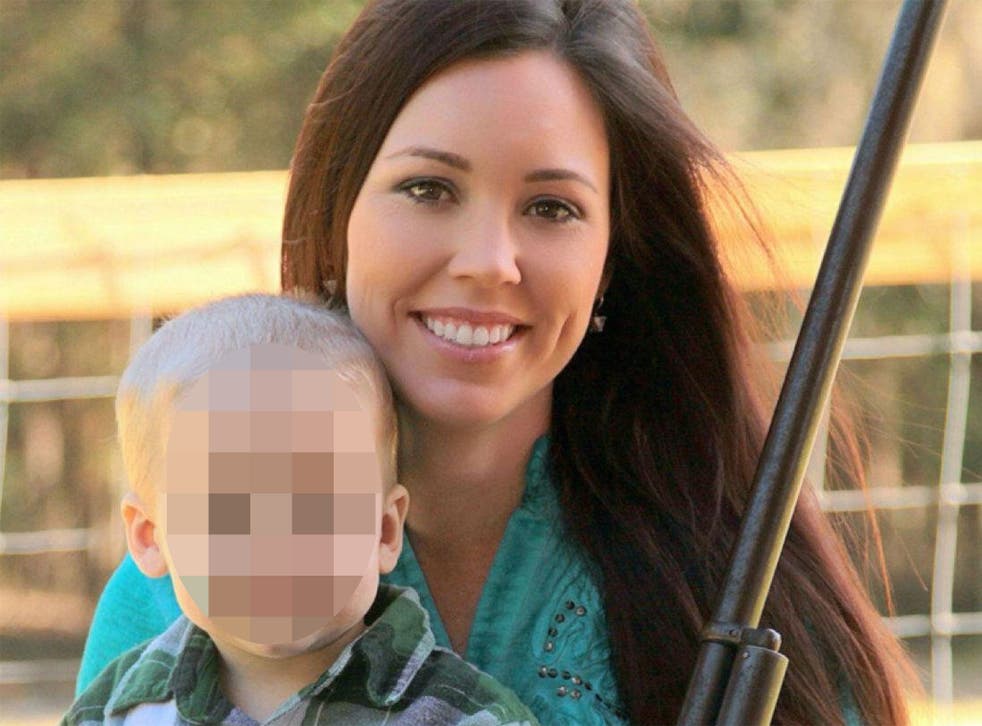 Jamie Gilt is in hospital in a stable condition after being shot in the back by her four-year-old son on Tuesday - just hours after posting a message on social media saying how "jacked up" the child was to shoot a weapon.
But who is the outspoken gun rights activist, and how did the incident happen?
What happened?
Police said Ms Gilt was driving her truck, which was towing a horse trailer, along State Road 20 in Hollister, Putnam County, in Florida with her four-year-old son in the back of the vehicle.
The child appears to have got hold of a .45 calibre pistol which was lying on the back seat and fired it accidentally.
Florida law requires gun owners to ensure they are kept securely.
An investigation into how the child came to be in possession of the handgun is ongoing.
Who is Jamie Gilt?
The 31-year-old lives in Jacksonville, Florida and is an outspoken and high-profile pro-gun activist.
Just 24 hours before the incident, she posted a message on social media boasting: ''Even my 4 year old gets jacked up to target shoot with the .22".
She runs a Facebook page entitled: 'Jamie Gilt for Gun Sense' - but the site has temporarily been taken down.
She frequently posts on social media about her love of guns and her views on Second Amendment rights, as well as her support for Republican presidential candidate Ted Cruz.
Her profile photo on her personal Facebook page describes the Texas senator as "Patriotically Correct."
She posted an article from Gunowners.org on March 1 entitled, "Ted Cruz is the Presidential Candidate Who has the Longest Record of Fighting for Gun Rights", according to Heavy.com.
She has also posted a number of comments about how it is better to confront a burglar with a gun than to call the police.
"I can promise though, if someone breaks into my house, or tries to harm me or my family pretty much anywhere, they will be shot and most likely killed," she said in one post.
The famous for and against US gun control

Show all 31
She also shares professional modelling photographs on her social media accounts.
Ms Gilt works as a distributor for nutrition supplement Advocare. She started at the company in January 2015 and works from her home in Jacksonville.
Ms Gilt is a passionate horse rider and she was on her way to pick up a new pony when the shooting occurred, CBS Jacksonville reported.
Register for free to continue reading
Registration is a free and easy way to support our truly independent journalism
By registering, you will also enjoy limited access to Premium articles, exclusive newsletters, commenting, and virtual events with our leading journalists
Already have an account? sign in
Join our new commenting forum
Join thought-provoking conversations, follow other Independent readers and see their replies