Jason Chaffetz urges low-income Americans to choose between new iPhone and healthcare
GOP representative was trying to defend the reduction of healthcare coverage in new bill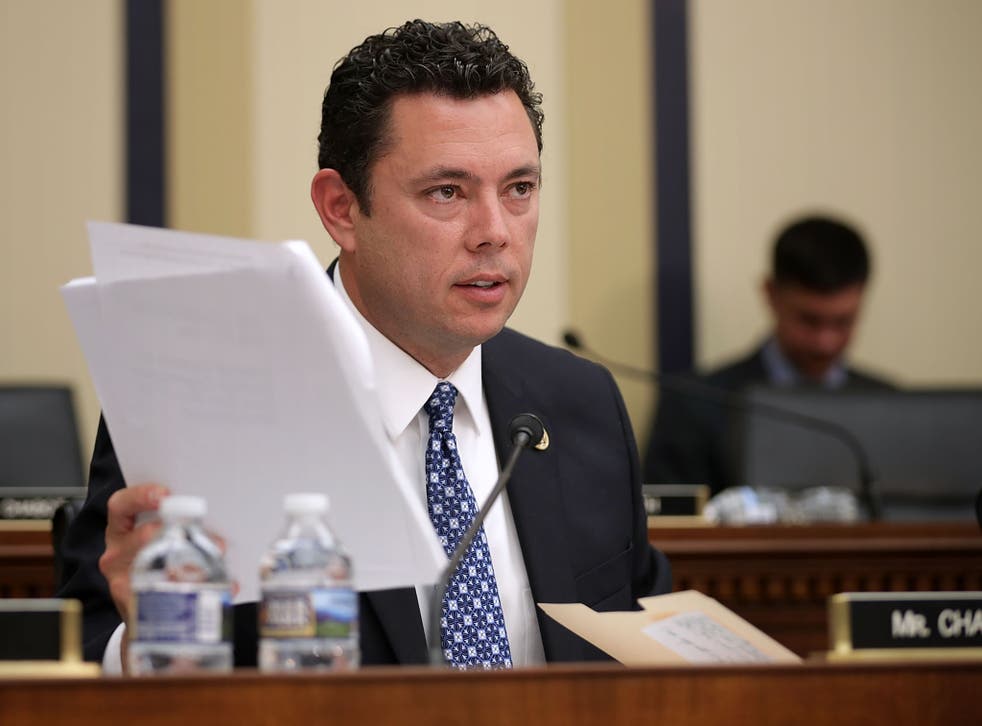 Jason Chaffetz has said people need to make the choice to invest in their own healthcare instead of buying the new iPhone in an attempt to defend the reduction of insurance coverage for low-income Americans.
The GOP representative made the remark during an interview with CNN about the new Republican healthcare bill.
It was branded as "Obamacare-lite" by Republican Senator Rand Paul as it keeps certain provisions, but it still puts millions of people's healthcare insurance at risk.
"You know what, Americans have choices. And they've got to make a choice," the House Oversight Committee chairman Mr Chaffetz said.
"And so maybe, rather than getting that new iPhone that they just love and they want to spend hundreds of dollars on, maybe they should invest in their own healthcare."
His remarks come the day after his party rolled out two new measures to repeal and replace Obamacare, or the 2010 Affordable Care Act.
His remark prompted a backlash on social media.
"[Chaffetz] may need to choose between actually doing his job and investigating Trump or getting dragged down with him," said one user.
"A lot people that have never been in abject poverty can't conceive of a world devoid of their privilege," said another.
The healthcare bill would, if passed into law, eliminate income-based subsidies and instead create a new age-based tax credit system to allow people to purchase health insurance.
Mr Chaffetz has already come under fire as House Oversight Committee Chairman for giving the Trump administration a free pass on conflicts of interest and alleged ties to Russia.
He insisted his party was scrapping the parts of Obamacare that "people said they didn't want", meaning the part that requires people to purchase health coverage or pay a fine.
Public support for Obamacare has 54 per cent approval, according to Pew Research Centre, its highest level since it was signed in 2010.
Although rising premiums and deductibles have caused problems, the Affordable Care Act insured up to 20 million people who could previously not afford healthcare.
Mr Chaffetz was recently booed at a town hall in Utah, where the audience shouted: "Do your job!"
He was forced to defend his decision not to investigate the President's alleged conflicts of interest between the White House and his business empire as well as alleged ties to Russia, and instead said he would look into "illegal" media leaks about Russia.
Join our new commenting forum
Join thought-provoking conversations, follow other Independent readers and see their replies