Jeff Sessions, Donald Trump's new attorney general, said the Ku Klux Klan 'was OK until I found out they smoked pot'
One of the new attorney general's biggest enemies is marijuana - will it spell a new drug war?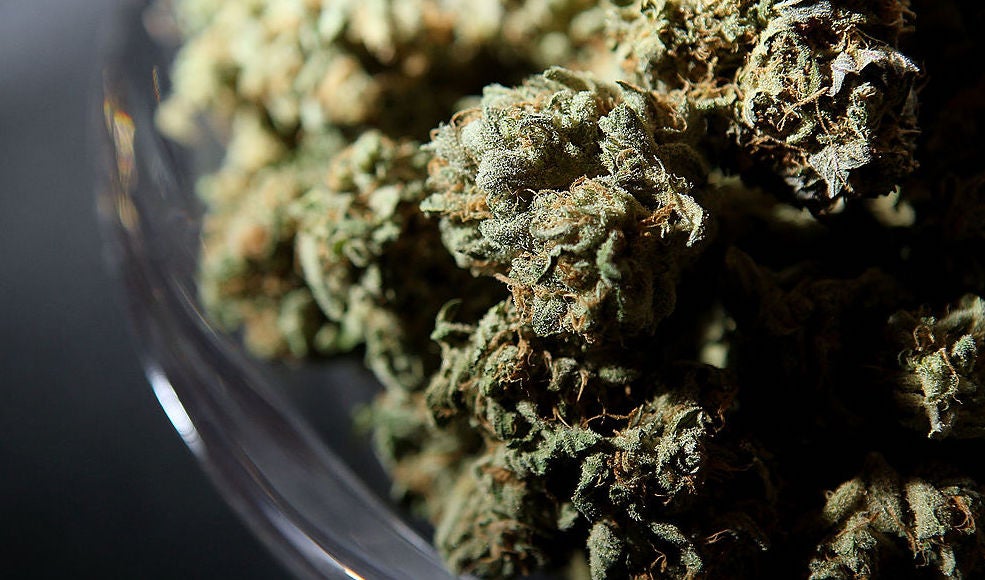 Marijuana was one of the biggest winners of the election when four states moved to legalise the drug for recreational use and three others voted to move ahead with marijuana legislation.
But Jeff Sessions, the attorney general-in-waiting, is expected to dismantle those laws, impose harsher punishments and completely reverse the national momentum towards decriminalisation.
The new head of the justice department has a track record of strongly opposing lenient drug laws, contrary to president-elect Donald Trump who has flip-flopped over the years.
One African-American lawyer testified that Mr Sessions had joked that he thought the Ku Klux Klan was "OK until I found out they smoked pot", as reported by the New York Times.
In a senate hearing in April, Mr Sessions urged government to send the message that "good people don't smoke marijuana", and in another hearing, that marijuana cannot be safer than alcohol because "Lady Gaga says she's addicted to it and it's not harmless."
"Donald Trump's decision heralds a return to the worst days of the drug war," said Bill Piper, senior director of Drug Policy Alliance's office of national affairs in a statement.
"Trump promised to 'drain the swamp' but he's gone to the very bottom of the drug war barrel for this pick."
USA: Sanders calls for an end to federal marijuana prohibition
There are two federal mandates regarding cannabis that could also be broken down.
One is the Hinchey-Rohrabacher medical marijuana amendment, which stops the department of justice from spending federal money to enforce drug prohibition in states that have already decriminalised medical marijuana.
The other is the department of justice's Cole Memo, which states that national government will not interfere with state laws that legalise medical and recreational marijuana as long as they follow a set of guidelines.
Mr Trump has flip-flopped between supporting the legislation of marijuana and using tax dollars to educate people about the "dangers" of drugs, and at other times he has leaned towards drug legislation being a state and not a federal matter.
Given his leaning towards the populist and increasingly supportive Republican view of marijuana, Mr Sessions may have a harder job to dismantle pro-drug laws than some might anticipate.
Mr Sessions is also under fire for his litany of racist comments over decades. He was nominated for an administration position as US attorney for the southern district of Alabama in 1986, but he was rejected by a Republican-led senate committee - the first candidate to be rejected in 50 years.
It was "inconceivable … that a person of this attitude is qualified to be a US attorney, let alone a United States federal judge," commented late senator Ted Kennedy at the time.
Join our commenting forum
Join thought-provoking conversations, follow other Independent readers and see their replies