Prince Andrew: 'Outrageous' that year has passed since royal vowed to cooperate with FBI, says lawyer
It is 'never too late to do the right thing', lawyer says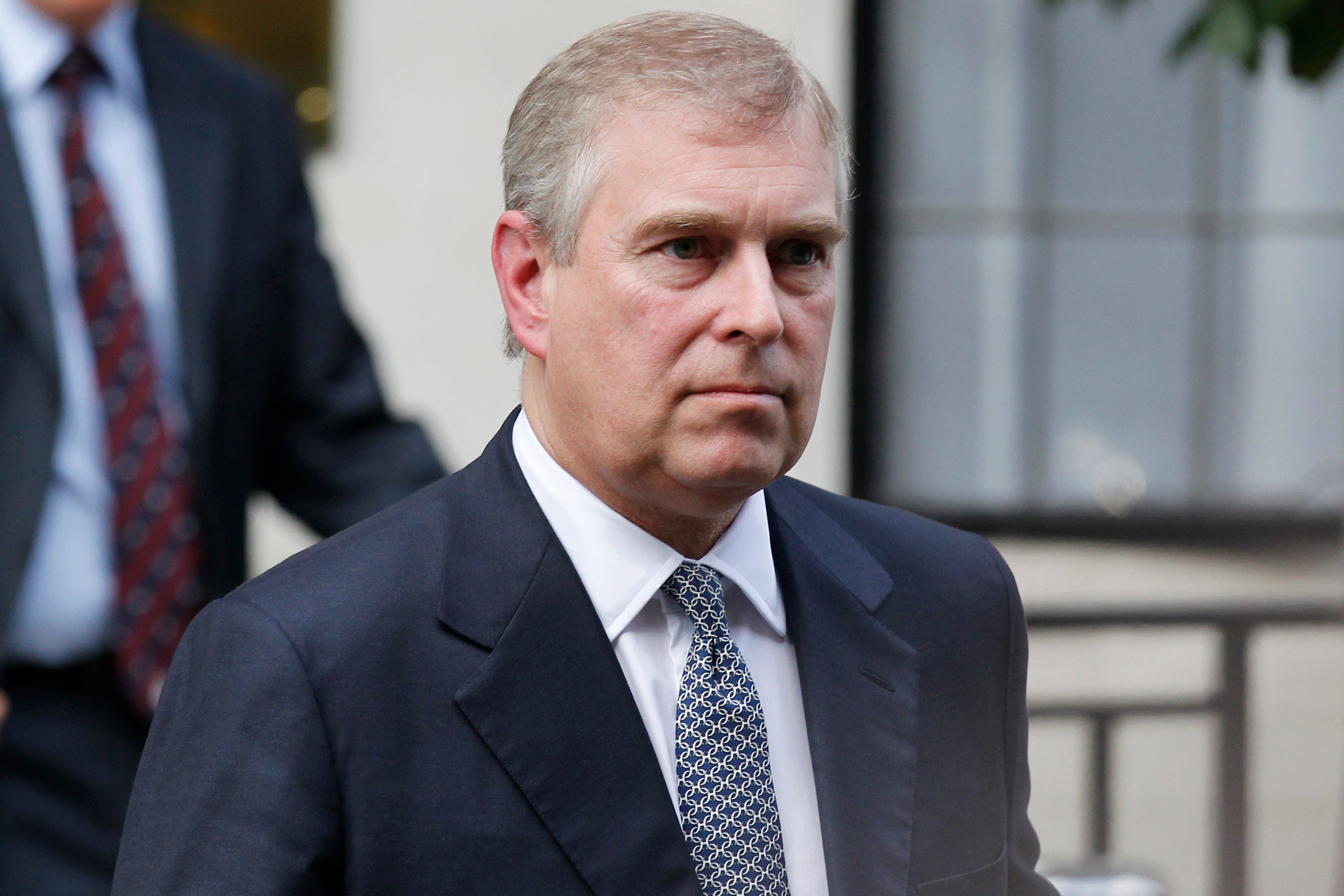 A lawyer representing Jeffrey Epstein's alleged victims has called it "outrageous" that Prince Andrew has still not cooperated with US authorities, one year after he promised to do so, calling on him to "do the right thing".
On the first anniversary of the Queen's second son withdrawing from public duties, Lisa Bloom, who represents six of the alleged victims, urged the Duke of York to agree to be interviewed by the FBI as part of their investigation into Ghislaine Maxwell, who is accused of grooming teenage girls as young as 14 for Epstein to abuse. The royal denies all charges of wrongdoing.
Ms Maxwell's trial is set for July 2021.
"How outrageous that it's been a year since Prince Andrew publicly promised to co-operate with law enforcement investigating all those who enabled Jeffrey Epstein's sexual assaults on hundreds of women and girls," Ms Bloom said.
"He simply has not kept that promise. Meanwhile, the six victims I represent struggle to repair their lives.
"We implore Prince Andrew to submit to an interview with the FBI investigation of Ghislaine Maxwell and other accused co-conspirators, to tell what he knows, to turn over documents and evidence, and to instruct his staff to do so as well.
"It is never too late to do the right thing."
The duke bowed out from public life following a catastrophic interview with the BBC's Emily Maitlis. In the Newsnight interview, he denied accusations that he had sex with Virginia Giuffre, who says she was trafficked by Epstein, on three separate occasions, including when she was 17 and still a minor under US law. 
In the interview, Prince Andrew said that the alleged encounter with Ms Giuffre in 2001 did not happen as he remembered that he had spent the day with his eldest daughter Princess Beatrice, taking her to Pizza Express in Woking for a party.
He also dismissed the allegation on the grounds that Ms Giuffre said the same alleged incident began with the duke sweating heavily as they danced at London nightclub Tramp. Prince Andrew claimed it could not be true as he had a medical condition at the time which meant he did not sweat.
The duke maintained that he did not remember ever meeting Ms Giuffre, despite being shown a picutre of them together. In response, the royal said while he recognised himself in the photograph with Ms Giuffre, he claimed it is not possible to prove whether the image was fake.
He added that he continued to "unequivocally regret my ill-judged association" with Epstein and vowed to help "any appropriate law enforcement agency".
The royal has since been accused of trying to "falsely portray himself to the public as eager and willing to co-operate" by US attorney Geoffrey Berman, who was leading the investigation into Epstein. Prince Andrew's lawyers denied the claim, saying he has offered to give a witness statement three times.
Epstein was arrested last year and killed himself in prison while awaiting trial.
A spokesperson for Prince Andrew's lawyers declined to respond to The Independent's request for comment.
Additional reporting by PA
Join our commenting forum
Join thought-provoking conversations, follow other Independent readers and see their replies