Mother charged after fabricating story about daughter having cancer
Even Good's three older children were convinced their youngest sister had cancer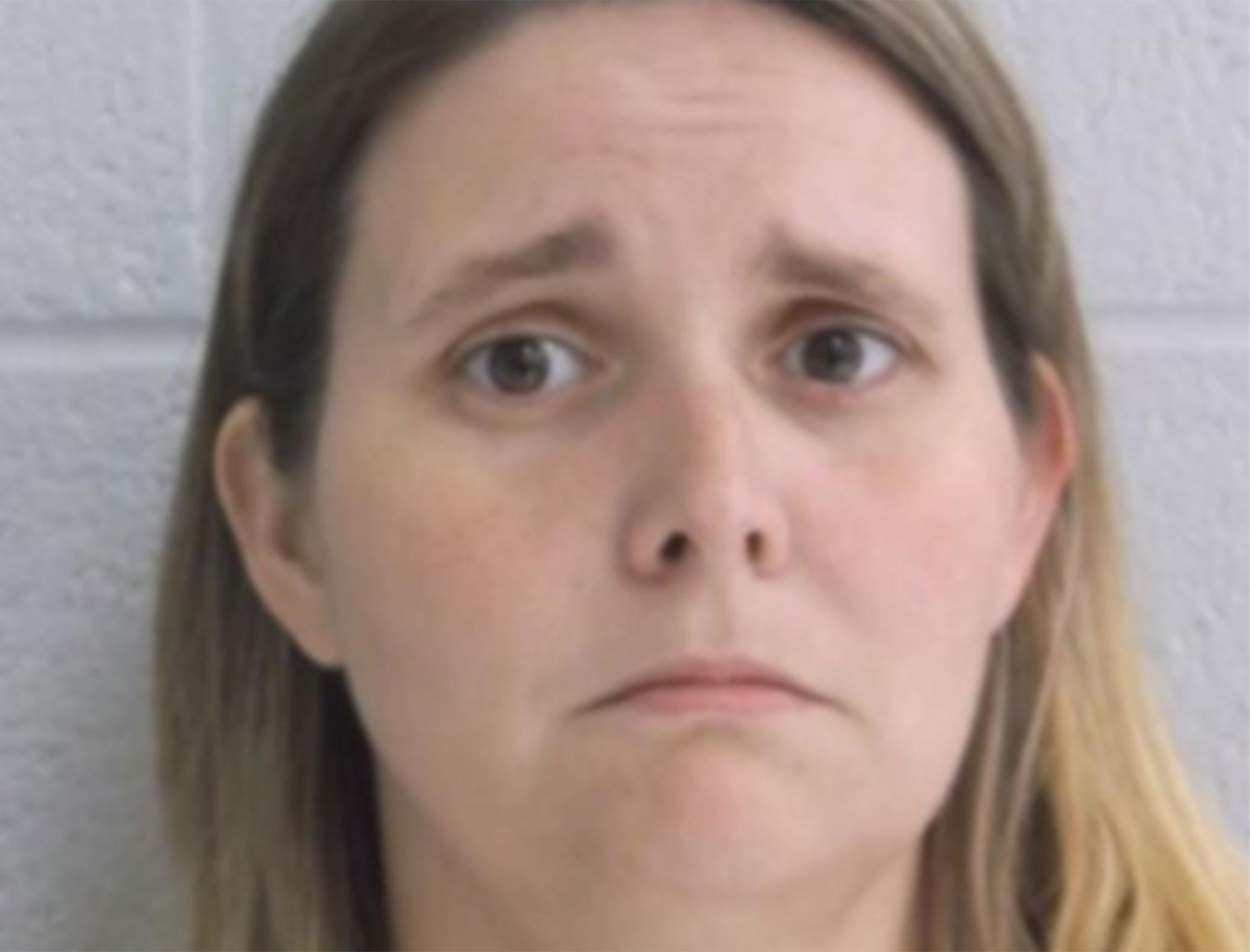 As far as the community of Enid, Okla., knew, Jessica Good's 4-year-old daughter had always been critically ill, her diseases cruel and the treatments expensive.
Through personal pleas, Facebook posts and GoFundMe accounts, the 32-year-old mother of four had shared for years the details of her youngest daughter's plight, reported the Enid News & Eagle; the tumor removed from her brain as a baby, her lymphoma diagnosis, the seizures and stem cell research, a nut allergy, cerebral palsy, the heart transplant waiting list.
In response, the city of Enid opened its pocketbooks. A construction company mailed the mom a $500 check. A golf outing raised $12,000. Another $3,100 was collected by a local photography studio. And during the duration of the preschooler's short, seemingly-afflicted life, the family's house of worship, Oakwood Christian Church, had given the Goods at least $5,000 to cover medical expenses and mortgage payments, reported the Enid News.
"… [S]he has fought for her life since day one. And now she fights against a brain tumor," Good wrote on a flier for the golf outing fundraiser. "She is tough and loves life."
The flier shows a smiling little girl with long brown hair and dark eyes gripping a golf club.
"She has proven the doctors wrong time after time," it said.
But after four years of fundraising, Good's once heart-wrenching narrative began to feel flimsy.
The girl, for instance, had never lost her hair, appearing surprisingly healthy for a child allegedly undergoing chemotherapy, reported the Enid News. When church members offered to babysit Good's other children or provide transportation to doctor appointments, the mother would decline, saying the appointments had been canceled. Then the ailments just kept building, and in the beginning of 2016, Good wrote on Facebook that the cancer was back. They needed money to see new doctors in Chicago.
It was the church, Oakwood Christian, that raised the first red flag to authorities.
In mid-July, the Enid Police Department opened an investigation after an associate pastor there reported a possible fraud. Police talked to community members who shared the pastor's uneasiness, and then they talked to the little girl's doctors.
Records showed no evidence of lymphoma.
"Nothing indicated that the child was being treated for cancer or had cancer," Captain Jack Morris with the Enid Police Department told local TV station News 9.
According to court documents obtained by the Enid News, Good eventually admitted to Enid police that her elaborate tale — which had apparently fooled even her husband and children — was entirely a lie. She told police she used her cellphone to post the faulty Facebook messages and create the GoFundMe accounts, the newspaper reported. On it, she would check the balances of her fraudulent accounts and pocket the money she'd coerced from oblivious donors.
Alongside her lawyer, Good appeared in court Friday on three felony counts of obtaining money or property by false pretense for charitable or benevolent purposes, and another felony charge of child abuse, reported the Enid News. Good made arrangements to post her $2,500 bond Friday afternoon, according to the newspaper. She turned herself in to police earlier in the day.
"I'm disgusted," Kendra Dorsey, who fundraised for Good and has a son who suffers from seizures, told News 9.
"That was my little buddy," she said. "We're furious, because we really and truly thought she was sick. We knew some things didn't add up."
A doctor with the University of Oklahoma Children's Hospital Center reviewed the girl's medical file, said an affidavit obtained by Enid News, and determined that the young girl likely faced both physical and psychological abuse due to unnecessary tests and therapy, and because Good had convinced the child she was critically ill.
Even Good's three older children were convinced their youngest sister had cancer.
"People say all the time she doesn't have cancer but she does, mom said," one of the children said in an interview, according to the affidavit. "Church even stopped the fundraiser for (the girl) to go to Chicago for her Hodgkin's lymphoma so now mom and dad have to work extra hard to get the money."
Online, those who had fundraised for Good and donated their own money expressed a mixture of emotions. Some were outraged, others were sad. One woman said she was "shocked and heartbroken," and called Good a "sweet person" who she thought was exhibiting signs of Munchausen by proxy syndrome.
"It's kind of disturbing that all of her other kids think, 'My sister really has been sick,' and this little girl is growing up thinking she's sick," another fundraiser, Josh Norman, told TV station NewsChannel 4. "It's just nuts."
GoFundMe spokesperson Bobby Whitthorne released a statement to News 9:
"Fraudulent campaigns make up less than one tenth of one percent of all campaigns. With that said, there are instances where individuals try to take advantage of others' generosity. In this case, an individual charged with fabricating a diagnosis and committed fraud. GoFundMe has taken action and banned the individual and will provide refunds to all donors upon request. A donor simply needs to contact our team using the same email address."
Good faces jail time and hefty fines if convicted, the Enid News reported. She is due back in court Sept. 26.
Copyright: Washington Post
Join our commenting forum
Join thought-provoking conversations, follow other Independent readers and see their replies