Lee Harvey Oswald's killer Jack Ruby told FBI informant to 'watch the fireworks' hours before JFK's assasination
Shooter left without saying anything after president was killed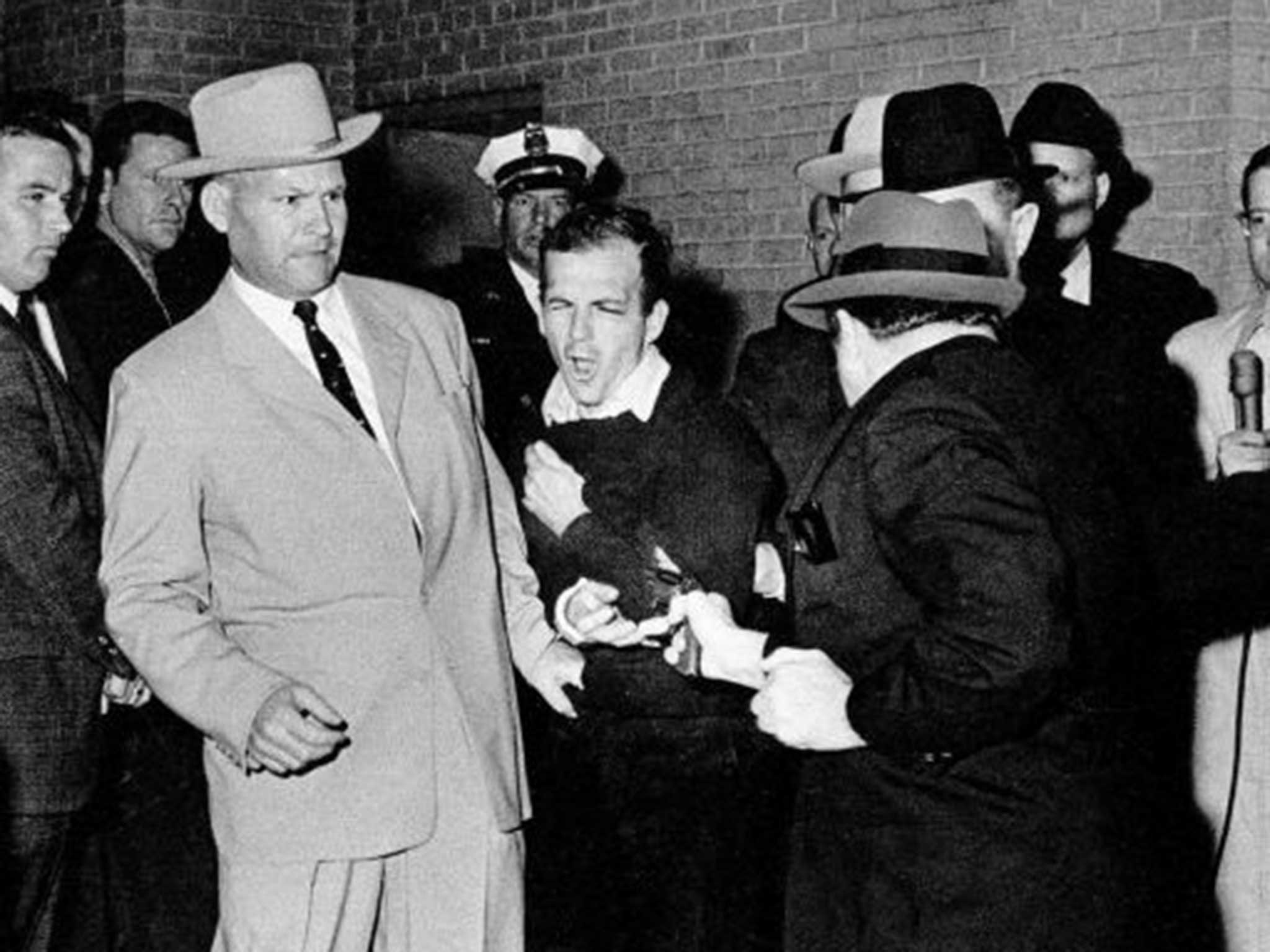 Jack Ruby told an FBI informant to "watch the fireworks" on the day President John F Kennedy was assassinated, the latest release of JFK files reveals.
Ruby, who went on to shoot and mortally wound Lee Harvey Oswald two days later, made the comments hours before the President was killed in Dallas, Texas.
Although the President was assassinated on 22 November 1963, the interaction between Ruby and the FBI informant, identified as Bob Vanderslice, was not officially relayed to the FBI until March 1977.
"The informant stated that on the morning of the assassination, Ruby contacted him and asked if he would 'like to watch the fireworks'," the FBI record stated.
"He was with Jack Ruby and standing at the corner of the Postal Annex Building facing the Texas School Book Depository Building, at the time of the shooting.
"Immediately after the shooting, Ruby left and headed toward the area of the Dallas Morning News Building, without saying anything to him."
Vanderslice told the FBI that after Ruby was arrested for killing Oswald, he was also arrested on an unrelated criminal charge and got to know him better at the Dallas County Jail.
Ruby died in 1967 while he was still incarcerated.
The assassination of JFK – in pictures
Show all 8
Donald Trump ordered the release of 2,800 files relating to the assassination of President Kennedy and the documents have been published in batches on the National Archives website.
The US President agreed to withhold hundreds of documents the US intelligence community deemed were still sensitive for six months.
Join our commenting forum
Join thought-provoking conversations, follow other Independent readers and see their replies