Joe Biden: Donald Trump can't be trusted with America's nuclear codes
The vice president delivered a blistering put-down of the Republican nominee as he campaigned alongside Hillary Clinton for the first time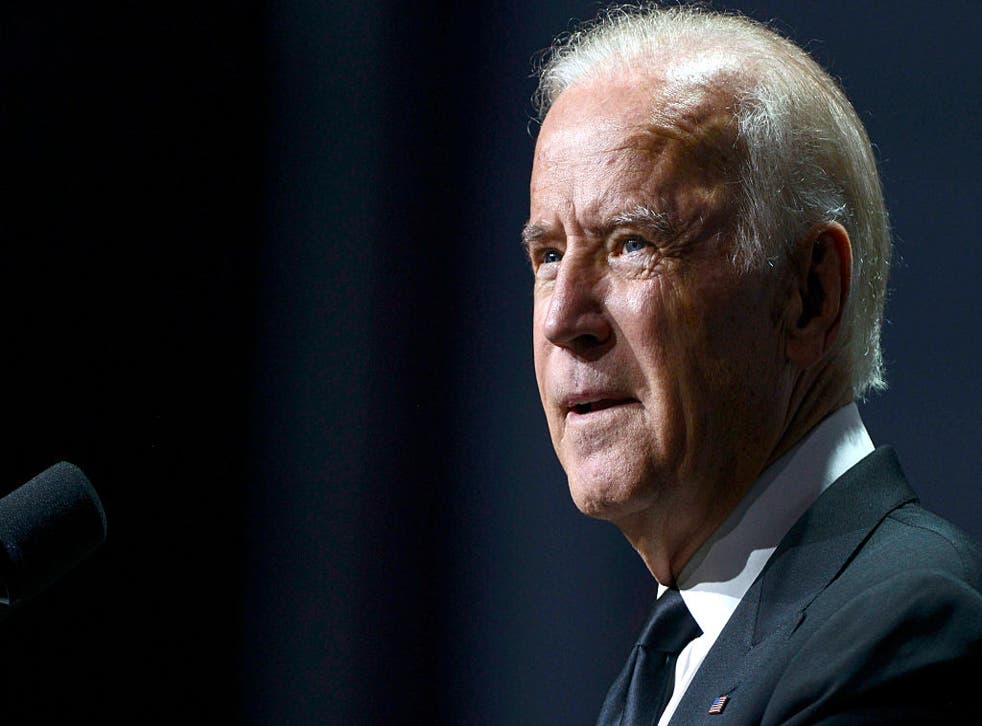 Vice president Joe Biden unleashed a scathing attack of Republican nominee Donald Trump, accusing him of "playing into the hands of terrorists".
"He would have loved Stalin," Mr Biden told the crowd at Scranton, Pennsylvania, where he was campaigning alongside Hillary Clinton for the first time during the campaign.
Minutes before Mr Trump was about to give a speech on Isis and terrorism, Mr Biden accused Mr Trump of having "dangerous and profoundly un-American" ideas.
He said Mr Trump favoured Russian president Vladimir Putin, he "showered praise on Saddam Hussein, one of the most violent dictators of the 20th century", advocated the use of torture and the killing of criminal suspects' family members, and encouraged the Middle East to build their own nuclear weapons.
Mr Trump previously recommended the use of waterboarding to get information out of terrorists.
He also said that South Korea and Japan should obtain nuclear weapons so they could solve their own problems without relying on US aid.
"Does he not realise we wrote the Japanese constitution so they could not own a nuclear weapon? Where was he in school?" Mr Biden asked. "Someone who lacks this judgement cannot be trusted."
Emotional Moments at Biden's DNC Speech
Mr Biden added: "He belittles our closest allies, nations that stand with us and are part of our security network, who are with us for every international challenge, who fought and died alongside us for decades"
The vice president pointed behind him and said: "There's a guy behind me who has the nuclear codes."
"He [Trump] talks about nuclear weapons as if nuclear war was a trivial affair."
The Republican nominee caused controversy when he accused president Barack Obama last week of founding Isis.
"If my son were still in Iraq, the threat to his life would have gone up a couple clicks," said Mr Biden, referring to his son, Beau Biden, who died in 2015 of cancer at the age of 46 and who served in the US military.
"Does he have any idea of the consequences of his outlandish threats?"
Ms Clinton said at the rally that her rival was "unqualified and unfit" to serve as the next president.
Register for free to continue reading
Registration is a free and easy way to support our truly independent journalism
By registering, you will also enjoy limited access to Premium articles, exclusive newsletters, commenting, and virtual events with our leading journalists
Already have an account? sign in
Register for free to continue reading
Registration is a free and easy way to support our truly independent journalism
By registering, you will also enjoy limited access to Premium articles, exclusive newsletters, commenting, and virtual events with our leading journalists
Already have an account? sign in
Join our new commenting forum
Join thought-provoking conversations, follow other Independent readers and see their replies