Ex-US diplomat John Bolton questions CIA judgement on Russian election hacking
Mr Bolton said it may have been a 'false flag' operation to blame Vladimir Putin's regime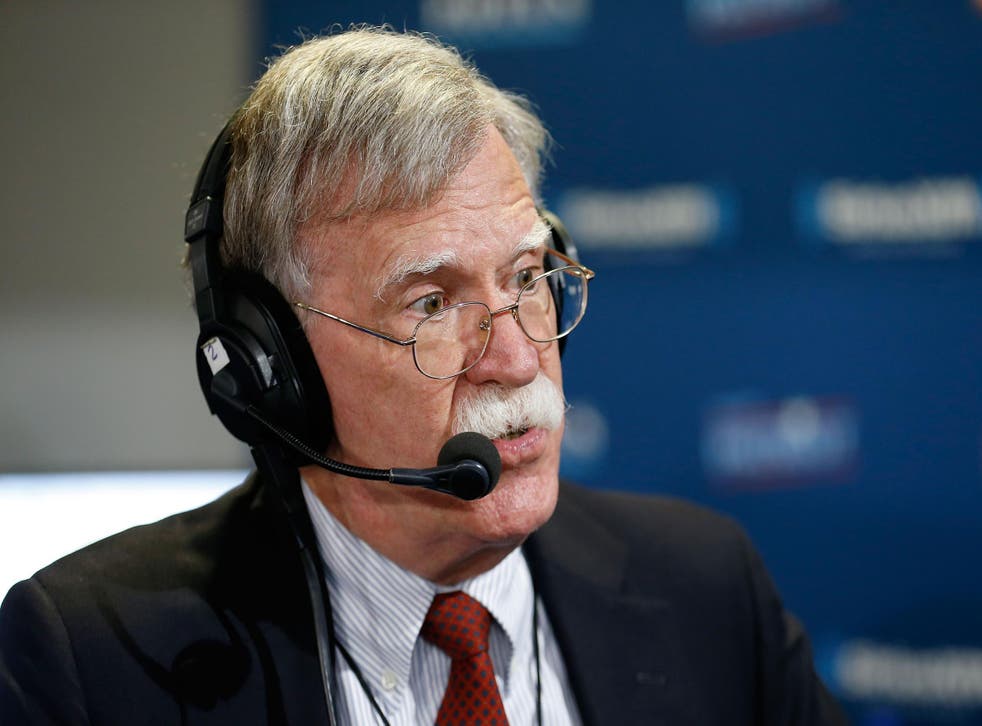 A former US ambassador to the United Nations (UN) has dismissed CIA claims that Russian hackers penetrated both of American's main political parties and suggested that it could have been carried out by an American actor trying to frame Vladimir Putin's regime.
John Bolton, who is widely tipped for a senior post in Donald Trump's new regime, questioned the US spy agency's assessment of the evidence and said intelligence had become "politicised" under President Barack Obama.
Calling the CIA's findings into question, on Sunday Mr Bolton told Fox News' Eric Shawn that "a really sophisticated foreign intelligence service would not leave any cyber fingerprints and yet people say they did leave cyber fingerprints in the hacks regarding our election."
"We have to know the facts here," he said of the hacks into both the Democratic National Committee (DNC) and the Republican National Committee (RNC). RNC chairman Reince Preibus has since denied that the party was infiltrated.
"It's not at all clear to me, just viewing this from the outside, that this hacking into the DNC and the RNC computers was not a false flag operation," Mr Bolton suggested.
Recalling that FBI director James Comey said the Bureau had found "no direct evidence of foreign intelligence service penetration" on the private email server used by Hillary Clinton but said they hadn't expected to, Mr Bolton said it raised questions about Russian involvement.
He said: "The question that has to be asked is, why did the Russians run their smart intelligence service against Hillary's server, but their dumb intelligence services against the election?"
Mr Bolton, who served as US ambassador to the United Nations between August 2005 and December 2006, added: "We just don't know. But I believe that intelligence has been politicised in the Obama administration to a very significant degree. Now I think the whole thing is called into question, which is why the notion of some kind of independent investigation becomes extremely important.
"I do think it's critical to answer the question I've posed. If you think the Russians did this, then why did they leave fingerprints? Let's hear the debate."
However, Mr Bolton, who is widely tipped for a senior role in the US State Department – the federal executive that advises the US president on foreign policy issues - under Donald Trump, said he believed "the Russians had both the capability and the intention of doing it", and he was "not by any means trying to exonerate them."
President Trump protests

Show all 20
Mr Bolton, who on his blog has named Russia in his top five "gravest" threats to US security abroad, alongside Isis, Iran, North Korea and China, added: "If you say they've done that, let me be very clear: either in the cyber world or elsewhere, we should retaliate."
Asked if by using the phrase "false Flag" he was implying that the US government had played a role in the hacking, he said: "We just don't know", although he later insisted that he was not trying to blame the Obama administration for the hack.
"I have never believed that," he said. But he added that the US government under President Obama had tried to "politicise intelligence".
In a bipartisan statement on Sunday four senior US Senators urged Republicans and Democrats to work together to counter the threat of cyber attacks.
They said Russia had "targeted America's democratic institutions" and that the American public must be kept better informed.
Mr Trump's transition team dismissed the idea that Russia had tried to influence the election.
Join our new commenting forum
Join thought-provoking conversations, follow other Independent readers and see their replies