Russia has 'targeted US democracy' with cyber attacks, senior senators say in joint statement
The four politicians say Republicans and Democrats must work together to counter the threat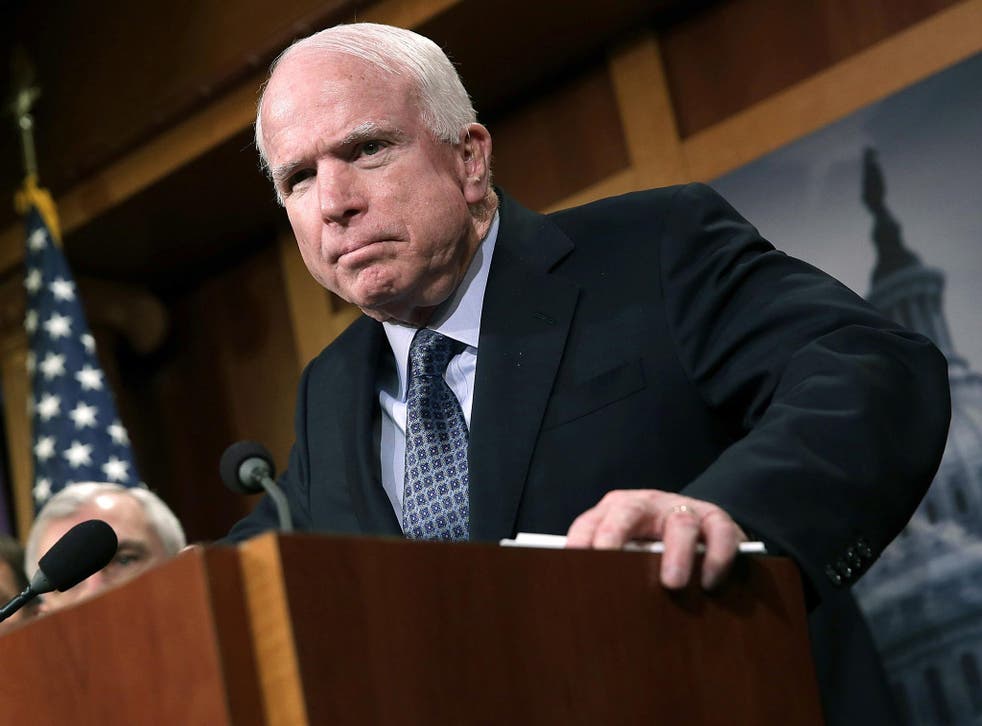 Russia "targeted America's democratic institutions" with its hacking of the presidential election, four senior US senators have said in a joint statement.
The bipartisan group, which includes former presidential candidate John McCain, said "the stakes are too high for our country" to allow evidence of the hack uncovered by the CIA to become a party-political issue, and that the American public must be kept better informed.
The CIA concluded that hackers backed by the Russian government targeted Democratic officials' email accounts with the specific aim of Donald Trump winning in November.
But the President-elect's transition team has dismissed the findings, comparing them to investigations into Iraq's non-existence weapons of mass destruction.
Republicans John McCain and Lindsey Graham, and Democrats Charles Schumer and Jack Reed, issued the statement on Sunday.
They said: "For years, foreign adversaries have directed cyber attacks at America's physical, economic and military infrastructure, while stealing our intellectual property.
"Now our democratic institutions have been targeted.
"Recent reports of Russian interference in our election should alarm every American."
They added: "Congress's national security committees have worked diligently to address the complex challenge of cyber security, but recent events show that more must be done.
"While protecting classified material, we have an obligation to inform the public about recent cyber attacks that have cut to the heart of our free society.
"Democrats and Republicans must work together, and across the jurisdictional lines of the Congress, to examine these recent incidents thoroughly and devise comprehensive solutions to deter and defend against further cyber attacks.
"This cannot become a partisan issue. The stakes are too high for our country."
US Presidential election: key moments in pictures

Show all 12
Senator Graham added on Twitter: "Russia is trying to break the backs of democracies - and democratic movements - all over the world.
"I'm not challenging the outcome of the election, but very concerned about Russian interference. Don't have to be Sherlock Holmes to figure out what Russia is up to."
President Barack Obama has ordered a "full review" into claims of election hacking. His homeland security adviser Lisa Monaco said: "We may have crossed into a new threshold."
Mr Obama expects the full report before he leaves office on 20 January. Although Ms Monaco said the report would be shared with members of Congress, it was not clear that the findings would be made public.
Register for free to continue reading
Registration is a free and easy way to support our truly independent journalism
By registering, you will also enjoy limited access to Premium articles, exclusive newsletters, commenting, and virtual events with our leading journalists
Already have an account? sign in
Register for free to continue reading
Registration is a free and easy way to support our truly independent journalism
By registering, you will also enjoy limited access to Premium articles, exclusive newsletters, commenting, and virtual events with our leading journalists
Already have an account? sign in
Join our new commenting forum
Join thought-provoking conversations, follow other Independent readers and see their replies