Jubilant Obama wins Kennedys' endorsement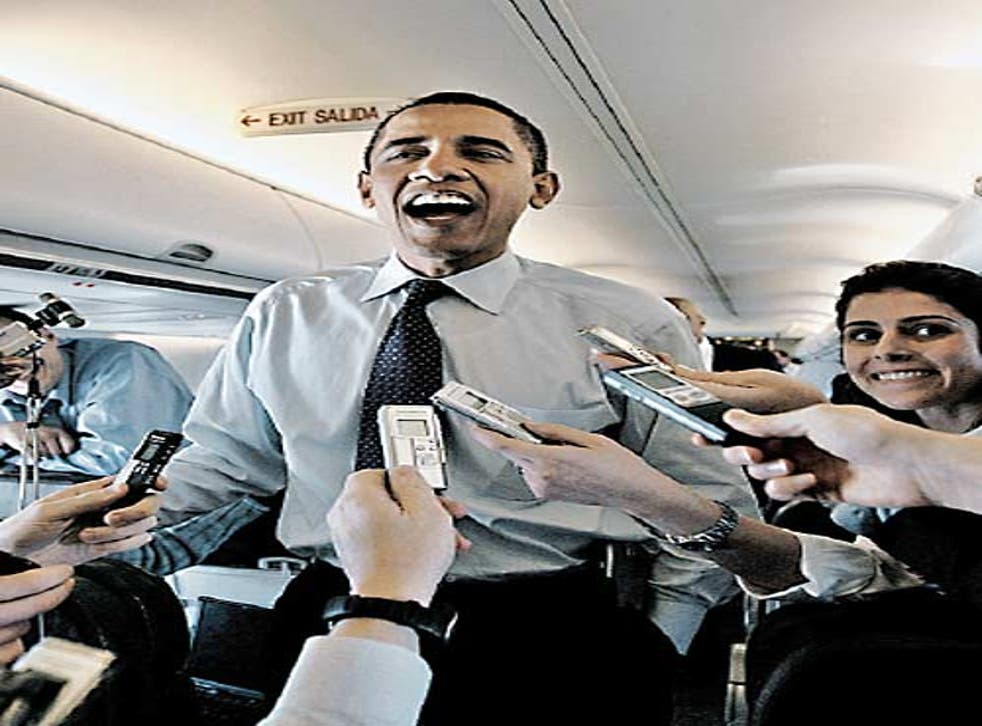 Barack Obama took his re-energised campaign for the Democratic nomination across the Deep South yesterday after crushing Hillary Clinton in a racially polarised primary in South Carolina.
Adding to the renewed momentum was an emotional endorsement from the daughter of John F Kennedy, a president whose memory is revered across political lines, who said Mr Obama could inspire Americans in the same way her father once had.
"I have never had a president who inspired me the way people tell me that my father inspired them," Caroline Kennedy wrote in The New York Times. "But for the first time, I believe I have found the man who could be that president – not just for me, but for a new generation of Americans."
That endorsement will be echoed by her uncle today as Senator Edward Kennedy announces his backing for the man who has emerged battle-hardened but victorious from South Carolina. Senator Kennedy, whose endorsement carries immense weight among Democrats, had vowed to stay out of the nomination but was swayed, his associates said, by the bitter tone of the contest.
The two campaigns are now preparing to do battle across 22 states on 5 February or "Super Tuesday". If he is to vanquish the formidable Clinton machine, Mr Obama will need to generate momentum as the pace of the election steps up over the next eight days.
His supporters defiantly chanted "race doesn't matter" into the early hours of yesterday morning, mocking the attempts of the Clinton campaign to characterise his campaign as a black phenomenon. But Mr Obama's share of the white vote in South Carolina was 24 per cent which is lower than in Iowa or New Hampshire. This is raising questions about the coming contests where he will not be able to rely on a heavy African-American turnout to coast to victory as in South Carolina.
His campaign dismisses such concerns, saying he exceeded expectations among white voters in a contest where race became an issue.
Mr Obama emerged battle hardened after the Clinton campaign threw everything including the race card, at him. Seeing the support he was getting in South Carolina, the Clintons tried to undercut the swelling enthusiasm around the US for his outsider campaign, which seeks to toss out the status quo in Washington and start over.
"We are up against conventional thinking that says your ability to lead as president comes from longevity in Washington or proximity to the White House," Mr Obama said.
"But we know that real leadership is about candour, and judgement, and the ability to rally Americans from all walks of life around a common purpose – a higher purpose."
Even on election day Mr Clinton was comparing Mr Obama to the populist Jesse Jackson whose black empowerment presidential campaign twice won him the South Carolina primary but never a wider mandate.
Mrs Clinton's hardball strategy has not only exploded in her hands, it has brought attention back to the psychodramas of the Clinton White House years, her relationship with Bill Clinton and the political divisiveness which propelled the Republicans to capture Congress for 12 years. Unwelcome attention is also returning to the dynastic ambitions of the Clintons.
But black voters, especially woman, were offended by the harsh tone of the campaign, especially Mrs Clinton's efforts to cut Mr Obama down to size on a televised debate last Monday. They turned out in droves to support Mr Obama, ensuring that he captured 55 per cent of the vote, more than twice Mrs Clinton's 27 per cent.
"Southern women do not like to see our men humiliated in public and she got downright dirty," said Paulette Priester-Nieves, queuing to see Mr Obama's victory speech. "That's when she lost my support."
More poignant were the words of Annie Bennett, 86, who remembers hearing tales of slave life in South Carolina from her grandmother. She recalled long hours of grinding work and an overwhelming sense of helplessness. "Just think of how far we've come," Ms Bennett said. Grandmother said I had no choices in my life. Now, I have a choice to vote for an African-American for president."
Ms Bennett spent months organising for the Obama campaign. "I like the way [Mr Obama] talks about bringing all Americans together," she said. "Maybe this young man is the someone who can do it. We've got a ways to go."
The election was also a disappointment for John Edwards, who is from South Carolina but could only finish third with 18 per cent. His campaign is now uncertain, although he has vowed to continue to the Democratic Convention in August.
Mrs Clinton is confronted with a growing feeling that she is running a hollow campaign allowing her husband to take the lead on the campaign trail as he did again on Saturday night in Independence, Missouri. Her reliance on Mr Clinton to get the message out is also eating in to her message to women that her candidacy is a pioneering attempt to break through the glass ceiling.
James Clyburn, the influential black Democratic congressman from South Carolina who stayed neutral, reflected that it was really a test of Mr Obama's mettle: "If he ends up winning the nomination, he will definitely face an onslaught of attacks this fall, and he may look back on South Carolina as the place that toughened him up."
Register for free to continue reading
Registration is a free and easy way to support our truly independent journalism
By registering, you will also enjoy limited access to Premium articles, exclusive newsletters, commenting, and virtual events with our leading journalists
Already have an account? sign in
Register for free to continue reading
Registration is a free and easy way to support our truly independent journalism
By registering, you will also enjoy limited access to Premium articles, exclusive newsletters, commenting, and virtual events with our leading journalists
Already have an account? sign in
Join our new commenting forum
Join thought-provoking conversations, follow other Independent readers and see their replies