Judge asks lawyers to get dressed and out of bed for Zoom hearings
'And putting on a beach cover-up won't cover up you're poolside in a bathing suit'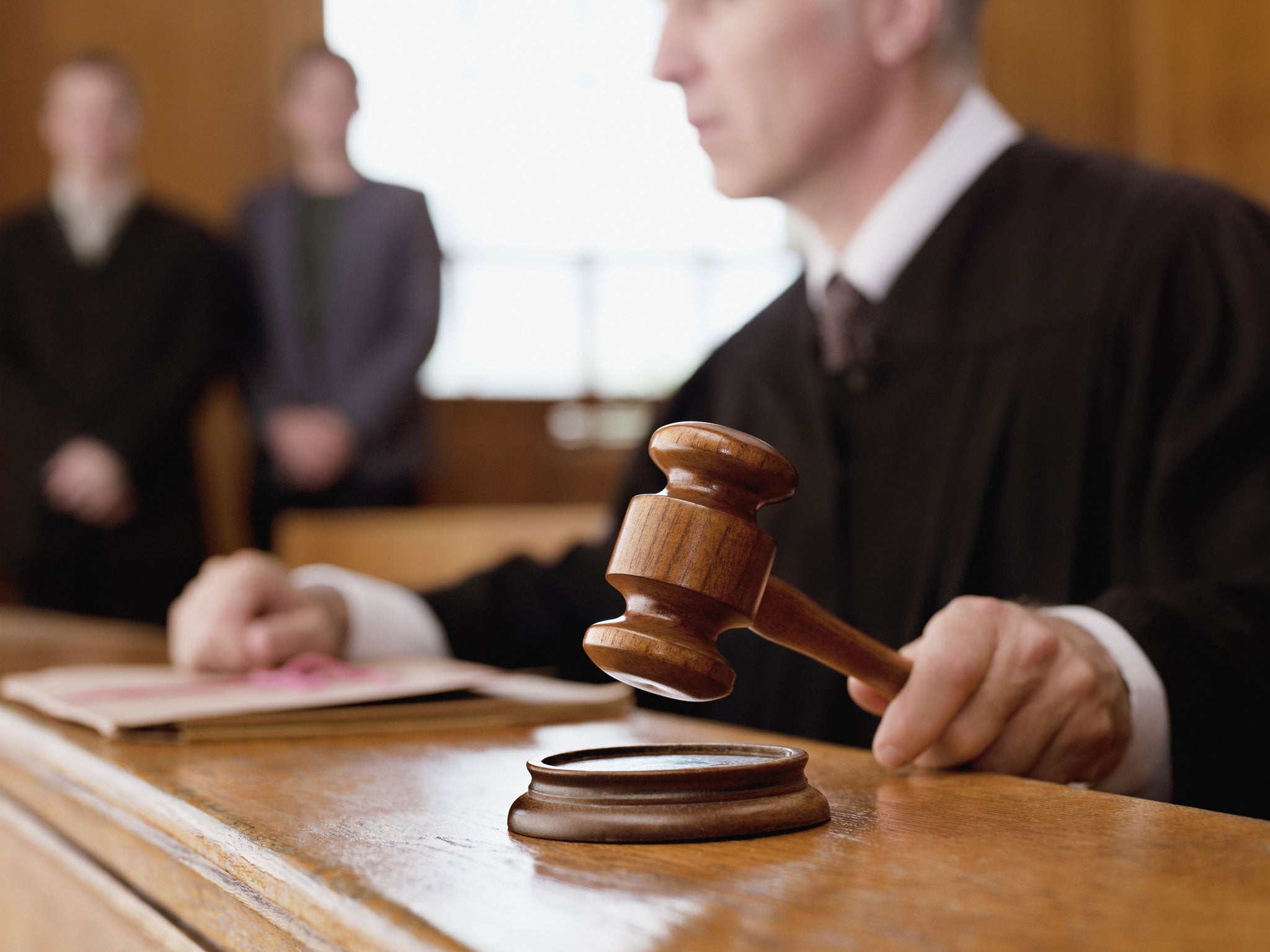 A Florida judge has ruled the conduct of attorneys during the coronavirus lockdown to be... objectionable.
In an apparent call for order among the chaos of Zoom hearings, Broward Circuit Judge Dennis Bailey filed a plea bargain with lawyers to get out of bed, put some clothes on and have a modicum of regard for ill-grooming before addressing the court.
Writing in the Weston Bar Association's Virtual View from the Bench, Mr Bailey said judges would appreciate if lawyers kept in mind that Zoom hearings are official proceedings of the court and not casual phone conversations.
"It is remarkable how many ATTORNEYS appear inappropriately on camera. We've seen many lawyers in casual shirts and blouses, with no concern for ill-grooming, in bedrooms with the master bed in the background, etc.," Mr Bailey wrote.
"One male lawyer appeared shirtless and one female attorney appeared still in bed, still under the covers. And putting on a beach cover-up won't cover up you're poolside in a bathing suit.
"So, please, if you don't mind, let's treat court hearings as court hearings, whether Zooming or not."
While the penalty for the lawyers' casual demeanour misdemeanour may only be a slight rebuke, Mr Bailey said he was taking a firmer stance against conducting weeks-long trials with hotly contested expert testimony over Zoom, given the difficulties of virtual hearings.
"Often, lawyers are not looking at their screens but down at their files, their outlines and notes, or simply out the window, and cannot see the judge is hollering "Stop! Stop!" because an objection has been made and the audio stays with the witness rather than obeying the judge," he wrote.
"At the end of the day, we conduct these hearings as best we can, knowing we're running on one of those miniature spare tires we pulled from the trunk rather than a "real" tire.
"But it will get us to where we need to go if we decrease our speed and increase our caution and shorten our trip. Resolve as many issues as you can through negotiation and then buckle up. We'll get there, but it may get a little bumpy along the way."
Join our commenting forum
Join thought-provoking conversations, follow other Independent readers and see their replies