Judge dismisses lawsuit seeking to block law allowing Uber and Lyft drivers to form unions
Lawyers for Seattle called the ruling 'a significant victory'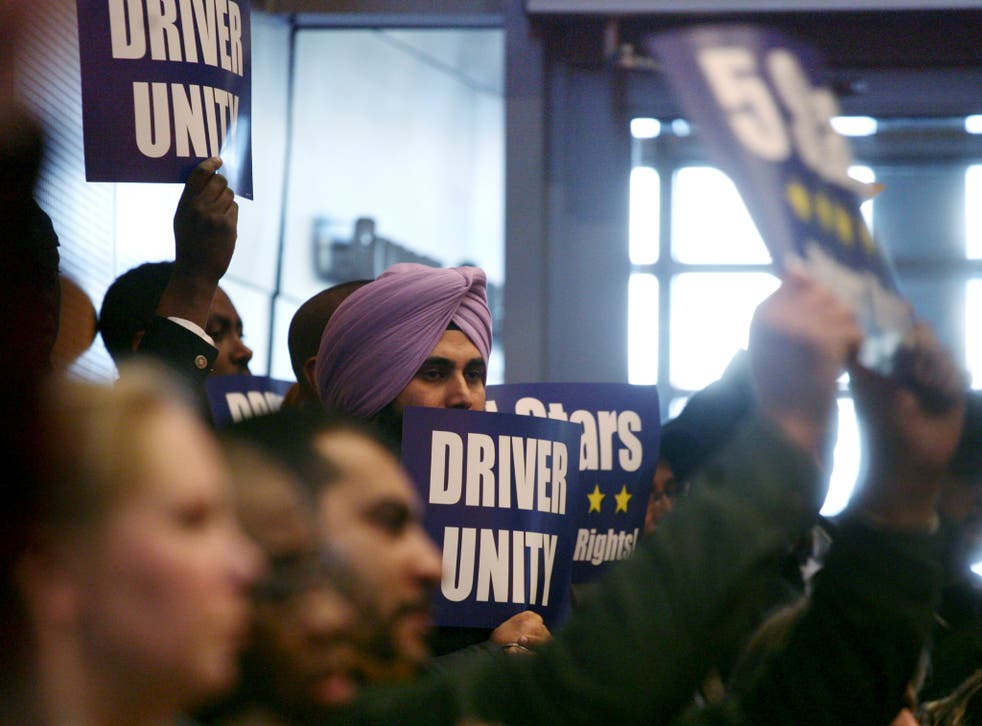 In a ruling that helps define the rights of labourers in the booming gig economy, a federal judge has dismissed a legal challenge to a Seattle ordinance allowing drivers-for-hire to form unions.
The lawsuit parallels a national fight over the rights of workers in an industry that relies heavily on independent contractors, rather than full-time employees, to sustain businesses like Lyft and Uber.
After a 2015 Seattle ordinance allowing those drivers to form such organisations took effect and a Teamsters union obtained permission to organise workers, the US Chamber of Commerce sued on the grounds that allowing independent contractors to organise violated federal antitrust and labour laws. The organisation, of which Uber and Lyft are members, argued that allowing the ordinance to proceed would stifle competition.
But US District Judge Robert Lasnik sided with Seattle on Tuesday in dismissing the challenge, writing that the city was acting within its authority. Michael Ryan, an assistant city attorney who argued the case for Seattle, called the ruling "a significant victory for the city".
A second pending lawsuit will continue to prevent the Seattle ordinance from taking effect. In a statement, the US Chamber of Commerce said that "the City's unlawful ordinance would stifle innovation and undermine economic growth. We continue to believe it should not be allowed to take effect," and Uber said in a statement that it planned to appeal against Mr Lasnik's ruling.
US cops try to make up law when pulling over an Uber driver, but his day job is being an attorney
But the judge's decision dealt a setback to gig economy businesses that, having reaped vast profits from apps that connect users with rides or odd jobs at the tap of a button, have faced criticism and lawsuits from workers who argue they are compensated poorly and treated unfairly.
"It has significance for independent contractors in general," said Leonard Smith, director of organising for Teamsters local 117, which sought to organise Seattle drivers. "This kind of law, should it make it through all the appeals, might very well provide a roadmap for workers in that economic model to build power."
Gadget and tech news: In pictures

Show all 25
Some tech companies have responded to criticism by reclassifying their workers as employees, but Uber has argued that independent contractor status is more appropriate for drivers who are largely part-time and value the flexibility of not being employees.
Join our new commenting forum
Join thought-provoking conversations, follow other Independent readers and see their replies