Judge ends 'cover-up' case against Argentina's President Cristina Fernandez de Kirchner
Judge Daniel Rafecas ruled he would 'discontinue' the case
Ricardo Manganod
Thursday 26 February 2015 20:44 Comments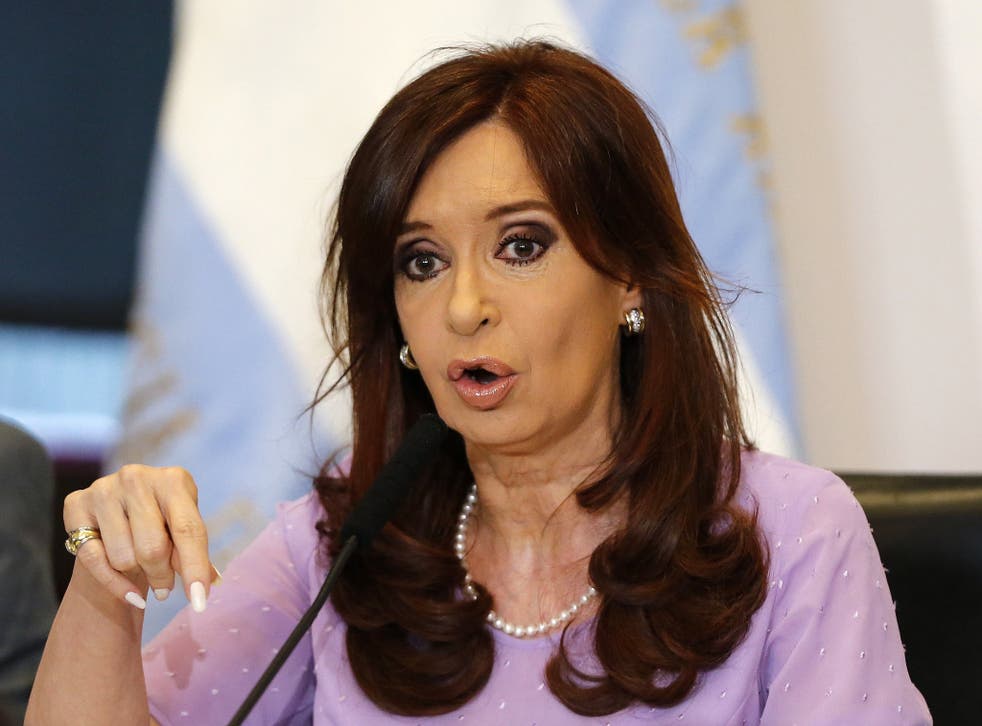 An Argentinian judge has dismissed the accusation made by state prosecutors that President Cristina Fernandez de Kirchner conspired to cover up Iran's alleged role in a deadly bombing in 1994.
Judge Daniel Rafecas ruled he would "discontinue" the case, which had been revived this month, after its initial prosecutor, Alberto Nisman, was found shot dead last month. "The evidence gathered far from meets the minimal standard," a statement from the judiciary said.
Gerardo Pollicita, prosecuting, renewed Mr Nisman's investigation into whether Ms Fernandez impeded the inquiry into the bombing to safeguard a grains-for-oil deal with Tehran. Mr Nisman had filed the complaint days before he died on 18 January under mysterious circumstances
Ms Fernandez called the claims "absurd". Iran has consistently denied involvement in the attack on a Jewish community centre in Buenos Aires in 1994, which killed 85. Mr Pollicita is expected to appeal against the decision.
Argentina is to replace its spy agency with a new intelligence service under a bill approved by Congress yesterday in response to the scandal over Mr Nisman's death.
The Chamber of Deputies voted 131-71 to create the Federal Intelligence Agency, which the government says will improve the accountability of espionage agents. President Fernandez's government has claimed rogue agents tricked Mr Nisman into making false accusations against her.
Ms Fernandez's chief of staff, Anibal Fernandez, said the agency will be up and running in 90 days, marking a "change of paradigm" that will improve the integrity of Argentina's secret services.
Reuters
Register for free to continue reading
Registration is a free and easy way to support our truly independent journalism
By registering, you will also enjoy limited access to Premium articles, exclusive newsletters, commenting, and virtual events with our leading journalists
Already have an account? sign in
Join our new commenting forum
Join thought-provoking conversations, follow other Independent readers and see their replies