Justin Trudeau attacked by conservative opponent during debate for wearing blackface
The prime minister hits back at his election rival on climate change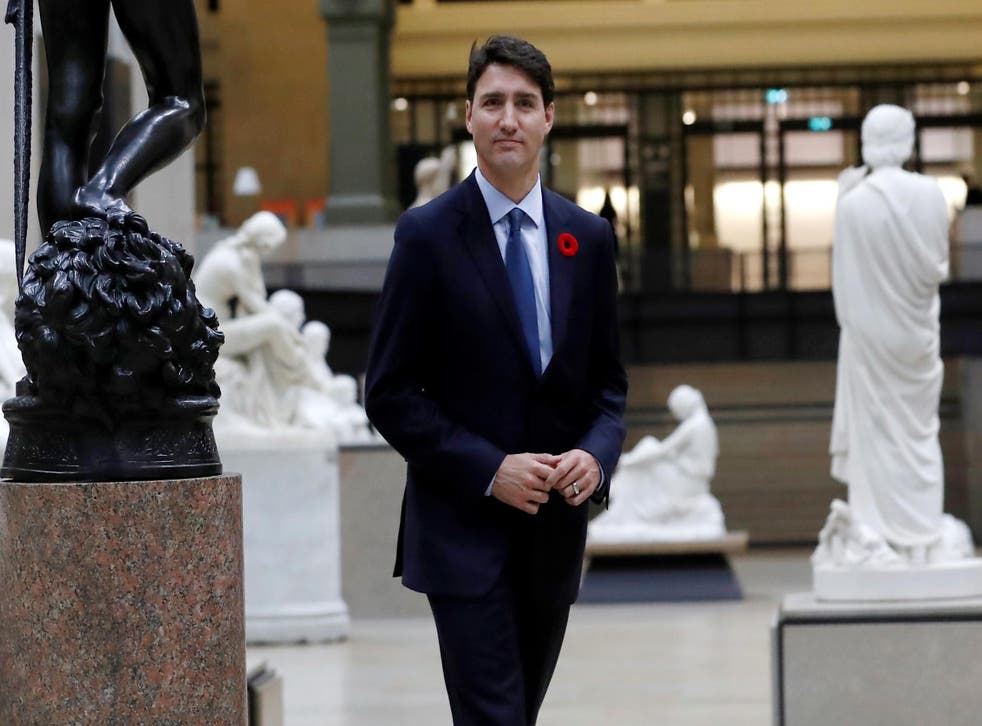 Justin Trudeau was attacked by his conservative opponent Andrew Scheer for the Canadian prime minister's long history of wearing blackface.
The two leaders squared off at Monday night's federal leaders' debate, during which Canada's six prime ministerial candidates shared their plans for the country's future ahead of the 21 October election.
In pointed remarks, Mr Scheer reminded voters of Mr Trudeau's frequent use of blackface in costumes, photos of which were revealed last month.
In one photo, published in Time, Mr Trudeau was seen dressed as a character from Aladdin while attending a party in 2001 when he was 29. The prime minister wears a turban and make-up to darken his face, hands, and neck.
A video of Mr Trudeau in blackface in his early twenties appeared shortly after.
The prime minister also said that he had worn it in high school, for a performance, but that he coud not give a specific number for how often he had done it.
Blackface controversy in popular culture

Show all 6
"He can't even remember how many times he put blackface on," Mr Scheer said, "because the fact of the matter is he's always wearing a mask."
The conservative party leader also called the prime minister a "phoney" and a "fraud" who does "not deserve to govern this country".
Mr Trudeau countered by saying that Mr Scheer does not believe in climate change, which he said would make him unfit to govern. The prime minister also said that Mr Scheer's agenda would benefit wealthy Canadians far more than everyday citizens.
Also present for the debate were New Democratic Party leader Jagmeet Singh, Green Party leader Elizabeth May, People's Party leader Maxime Bernier and Bloc Québécois leader Yves-François Blanchet.
The climate crisis, inequality, and immigration were major topics discussed by all six leaders.
Register for free to continue reading
Registration is a free and easy way to support our truly independent journalism
By registering, you will also enjoy limited access to Premium articles, exclusive newsletters, commenting, and virtual events with our leading journalists
Already have an account? sign in
Register for free to continue reading
Registration is a free and easy way to support our truly independent journalism
By registering, you will also enjoy limited access to Premium articles, exclusive newsletters, commenting, and virtual events with our leading journalists
Already have an account? sign in
Join our new commenting forum
Join thought-provoking conversations, follow other Independent readers and see their replies