Justin Trudeau orders investigation into missing and murdered indigenous women
Canada is digging into why these women have faced decades of violence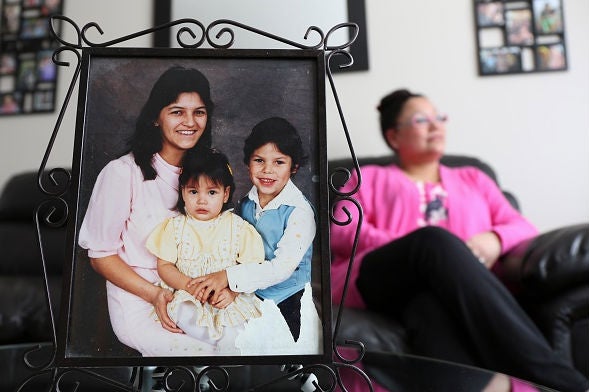 Although Canada is generally considered to be at the forefront of women's rights with a gender-balanced cabinet, its indigenous female population has faced decades of violence - and now the government is determined to find out why.
Prime minister Justin Trudeau has implemented one key promise of his manifesto and has ordered an investigation into the missing and murdered women, as well as the root causes of violence that has led to more than a thousand deaths.
Five commissioners, headed by Marion Buller, the first female First Nations judge in British Colombia, are overseeing the investigation, which will cost around $41 million.
Carolyn Bennett, the Canadian minister of indigenous affairs, said the report on what she called a "national human rights crisis" will begin on 1 September and will take two years.
The independent investigation will be able to summon individuals to give evidence and will choose what to review, and Ms Bennett thanked indigenous families for sharing their stories.
According to Statistics Canada, aboriginal women over the age of 15 are at least 3.5 times more likely to experience violence than other women in the country, and are five times more likely to die a violent death.
The Royal Canadian Mounted Police found in 2014 that 1,017 aboriginal women had been murdered between 1980 and 2012.
It was also reported that 174 aboriginal women have been missing for at least 30 days as of April 2015, which made up about 10 per cent of all missing women at the time.
Dawn Lavell-Harvard, president of the Native Women's Association of Canada (NWAC), said that she welcomed the investigation but is concerned that five commissioners were insufficient to represent the diversity of the country.
"After 11 years of NWAC listening to the families of the missing and murdered Indigenous women and girls in Canada, we are pleased that we now have a government who is prepared to listen and act," she said.
"We want to acknowledge the great responsibility that the Commissioners have undertaken and commit to support them as they start this work."
The countries with anti-women laws
Show all 5
She added that there were concerns with the inquiry, including that affected families do not appear to have a chance to reopen cases through the legal system, or receive comprehensive trauma counseling.
The anticipated report in 2018 with its recommendations will come several years after the United Nations watchdog urged Canada to look into the matter., which affects a population of 1.4 million people.
Alex Neve, secretary general of Amnesty International Canada, said he welcomed the government's promise to start acting on identified problems before the report in 2018.
However, he has called for regional governments to confirm their commitment to the cause on the same level as the federal government and for authorities to provide a clearer mandate around how they will investigate policing of aboriginal people.
"Federal government leadership will be needed to ensure these do not become obstacles or shortcomings," he said in a statement.
Aboriginal people also face an epidemic of suicide. In April, 11 members of a remote Canadian First Nation community of 2,000 attempted to take their own lives on the same day.
The indigenous population, about 4 per cent of Canadians overall, face higher levels of poverty and lower life expectancy than other Canadians. They are also more likely to be incarcerated or be victims of violent crime and addiction.
Join our commenting forum
Join thought-provoking conversations, follow other Independent readers and see their replies