Justin Trudeau's 'sensible' Canada is the envy of the world after Brexit
It's been a remarkable year so far for the leader of the Liberal Party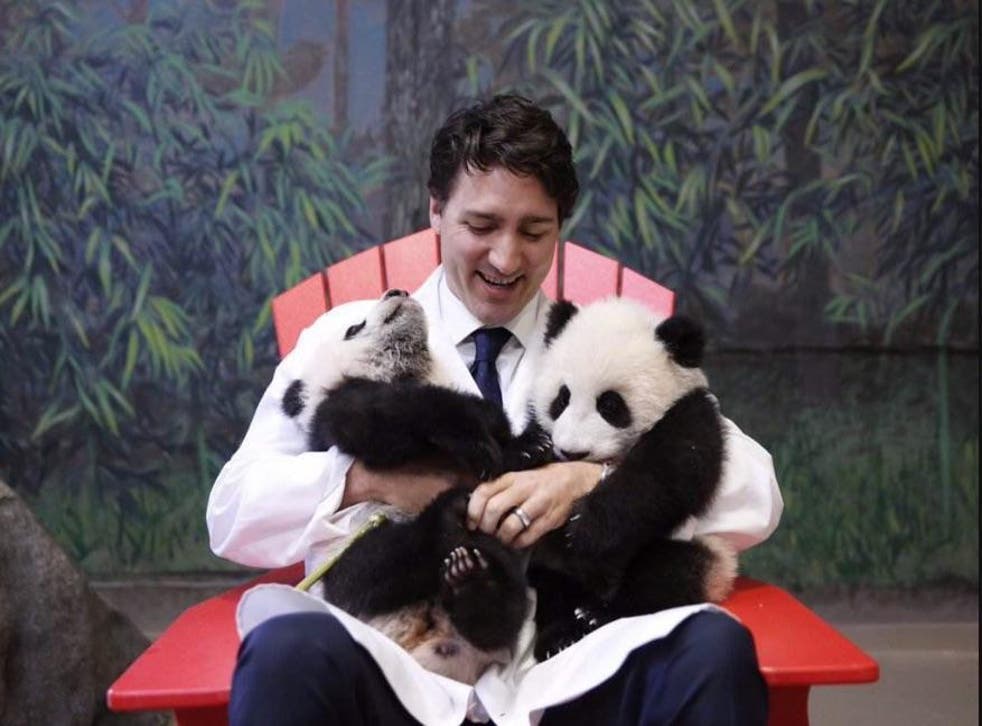 While the world is reeling from terrorist attacks, the rise of Donald Trump, anti-LGBT discrimination and the UK's monumental decision to leave the European Union without an exit plan, there is one major developed country that arguably remains a bastion of objectivity and rationality.
Happy Canada day.
The person leading the charge is Justin Trudeau, a man who regularly "breaks the internet", a champion of gender-equality and diversity who cleared his schedule in May to celebrate his wedding anniversary.
Mr Trudeau has not completely escaped global turmoil as he faced pressure following Brexit to clarify under what circumstances Quebec could separate from Canada.
Yet political waters remain as calm as a millpond compared to neighboring nations.
His Liberal party has managed to retain the new support they captured after the election last year, and he has even featured as a hero in a new Marvel comic - his late father Pierre also made an appearance in 1979.
According to a CBC poll in June, the Liberals have averaged 46.7 per cent support, an increase of 7.2 per cent since the 19 October election.
He has continued to forge friendly and strong international relations, prompting remarks of a "bromance" between him and US president Barack Obama.
At a conference this week with Mr Obama and Mexican president Enrique Peña Nieto, he vowed to strengthen relations between the three countries, hinting their unity was ever important in the face of a possible president Donald Trump.
Canada, once viewed as "dull and boring", is now the enviably sensible nation where gender equality rules, cannabis is semi-legal and politics are pleasingly pragmatic.
In the short time since the leader of the Liberal party was elected prime minister in October 2015, he has instated the first ever gender-balanced cabinet, because, as he explained, "it is 2015".
"As many of you know I'm a feminist and am proud to call myself one," he said at the annual Catalyst conference in March. "Men need to speak out in support of gender equality. And men, we need to get comfortable with identifying ourselves as feminists."
He has regularly talked about the importance of educating his children about feminism, and has praised his wife for his success.
"Sophie inspires me every day to be better. I wouldn't be here tonight if it weren't for her leadership and her example," he said. "Merci mon amour."
Mr Trudeau is not afraid of poking fun at himself, however, doing strip teases for charity, showcasing his dancing skills and balancing babies on one hand.
In the land where the national anthem has recently become gender-neutral, Mr Trudeau's every move has become a photo opportunity, from his yoga plank to his family trips in a canoe.
The 44-year-old has pledged to accept 25,000 Syrian refugees and has gone to the airport to personally greet families. He has shut down sarcastic reporters questioning his knowledge on quantum computing, he has established friendly terms with the British monarchy and he vowed to step up Canada's commitments to climate change.
His leadership has not completely escaped controversy. He was forced to apologise this year for accidentally elbowing a female MP during a bizarre squabble in parliament, and his wife faced criticism when she told a French publication that she "needed help" to look after her family and carry out her duties as the prime minister's wife.
Justin Trudeau apologises for shoving female MP
Yet Mr Trudeau is still enjoying higher popularity ratings than his rivals, and will not battle another general election until October 2019.
Register for free to continue reading
Registration is a free and easy way to support our truly independent journalism
By registering, you will also enjoy limited access to Premium articles, exclusive newsletters, commenting, and virtual events with our leading journalists
Already have an account? sign in
Register for free to continue reading
Registration is a free and easy way to support our truly independent journalism
By registering, you will also enjoy limited access to Premium articles, exclusive newsletters, commenting, and virtual events with our leading journalists
Already have an account? sign in
Join our new commenting forum
Join thought-provoking conversations, follow other Independent readers and see their replies