Justin Trudeau says Canada could introduce gender-neutral identity cards
'That's part of the great arc of history sweeping towards justice'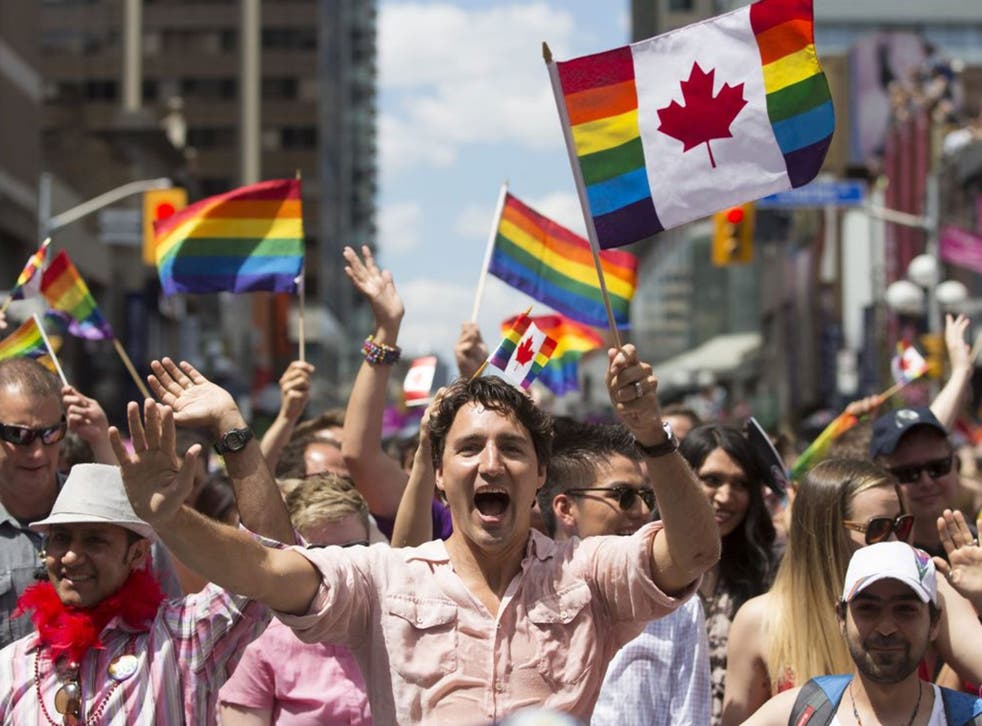 Canada is considering introducing gender-neutral identification cards, Prime Minister Justin Trudeau said.
Mr Trudeau said the government was exploring the "best way" and studying other jurisdictions, as he became the first Canadian prime minister to march in a gay pride parade on Sunday.
"That's part of the great arc of history sweeping towards justice", he told CP24.
Speaking during the parade, Mr Trudeau condemned last month's relaxation of Canadian blood-donation restrictions on men who had sex with other man as "not good enough".
Canadian Blood Services rules stated men who had sex with other men were restricted from donating blood for five years, which was reduced to one year.
Last month, Ontario introduced a third gender symbol "X" for driver's licenses. Australia, New Zealand and Nepal already use the third gender symbol.
In the same month, Canadian politicians voted overwhelmingly in favour of a bill to change the wording of the country's national anthem to make it gender-neutral.
The bill, passed by members of the Canadian parliament 225 to 74, said they wanted to change the wording from "true patriot love, in all thy sons command" to "true patriot love, in all of us command".
Join our new commenting forum
Join thought-provoking conversations, follow other Independent readers and see their replies