Kalamazoo killer's victim used her body as a 'shield' to protect children
Jason Dalton was charged with six counts of murder this week after he went on a random killing spree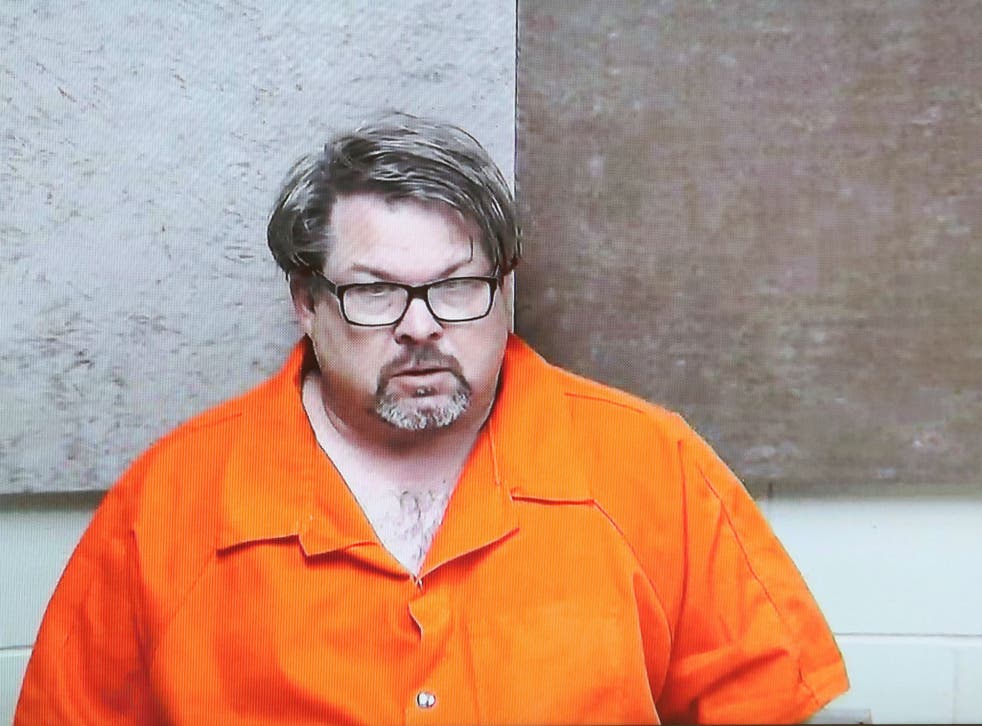 One victim of the random killing spree carried out by an Uber taxi driver in Kalamazoo, Michigan, used her body as a human shield to save the lives of several children.
As reported by Associated Press, County Sheriff Richard Fuller said the woman, who was wounded by Mr Dalton, was standing outside with three or four children at an apartment complex's playground as a man approached in a car.
The woman "sensed trouble" and moved to put herself between the car and the children and told them to run home.
The victim, whose name has not been released, was shot multiple times.
It was the first shooting of three incidents that took place over five hours on Saturday evening in different locations across Kalamazoo County, leading to the death of four women and a father and his son.
Another 14-year-old girl was shot and left in hospital in a "very critical condition". She has also not been named.
Prosecutors said on Monday that Mr Dalton, 45, admitted to the killings by saying "he took people's lives".
Mr Dalton was denied bail and faces six counts of murder and two counts of attempted murder, which carry a mandatory life sentence.
Federal agents seized several firearms from his home. A spokesman from the US Bureau of Alcohol, Tobacco, Firearms and Explosives said there is no indication that Mr Dalton was prohibited from possessing the weapons.
Uber confirmed that Mr Dalton passed the background check to become a driver, and admitted it received several complaints about the killer, one specifically citing "erratic" driving.
Join our new commenting forum
Join thought-provoking conversations, follow other Independent readers and see their replies