Kansas shooting: Gunman 'asked victims about visa status' before opening fire
Shooter alleged to have uttered 'racial slurs'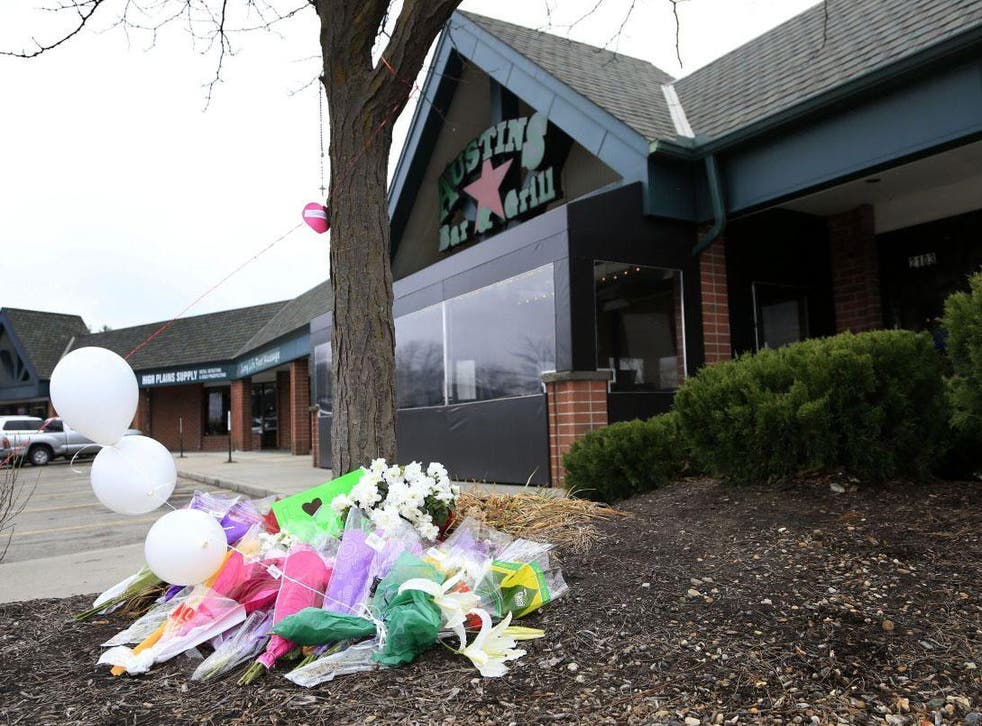 The Indian men shot in a Kansas City bar were reportedly asked about their visa status before the unprovoked attack, raising further questions regarding whether the incident was a hate crime.
Srinivas Kuchibhotla, 32, who was killed in the attack, and Alok Madasani, 32, who survived, were Indian immigrants who legally resided in the US and worked as engineers.
Another man, Ian Grillot, 24, was also injured after attempting to intervene.
Police said the shooter was 51-year-old Adam Purinton, who was reported to have been uttering "racial slurs" about the men, who were drinking at the Austin's Bar and Grill in the suburb of Olathe.
Mr Madasani told the New York Times: "He asked us what visa are we currently on and whether we are staying here illegally."
Mr Purinton was removed from the bar but allegedly later returned with a gun and shouted "get out of my country" at the men.
He then opened fire, police said, killing Mr Kuchibhotla and injuring Mr Madasani, who has since been released from hospital.
Mr Grillot, another patron, hid but then attempted to disarm Mr Purinton after he thought he used up all his ammunition. However, he was hit in the hand and chest, the bullet narrowly missing an artery.
Man who tried to save victims of Kansas shooting says 'we're all humans'
Mr Purinton was later arrested and has been charged with murder and attempted murder.
The strong xenophobic overtones of the attack have raised concern at an anti-immigrant atmosphere in the US, which critics say is linked to President Donald Trump's America First stance.
A recent attempt to ban entry into the US from seven Muslim majority countries was blocked in the courts but was met with approval from sections of Mr Trump's key support base.
After the shooting, Mr Kuchibhotla's wife called on the President to fight "hate crime".
"We've read many times in newspapers of some kind of shooting happening everywhere," Sunayana Dumala told a press conference.
"I was always concerned: 'Are we doing the right thing staying in the United States of America?' But he always assured me good things happen to good people."
Ms Dumala described her husband was a "very loveable soul", whose murder had plunged parents and relatives in India into grief.
World news in pictures

Show all 50
"And I need an answer," she added. "I need an answer from the government … about what they are going to do to stop this hate crime."
The White House has denied the possibility of any connection between its policies and extreme anti-immigrant sentiment.
The President's spokesperson, Sean Spicer, said of the attack: "I mean, obviously, any loss of life is tragic, but I'm not going to get into, like, that kind of – to suggest that there's any correlation – I think is a bit absurd.
"So I'm not going to go any further than that."
Join our new commenting forum
Join thought-provoking conversations, follow other Independent readers and see their replies