Kayla Mueller: US hostage 'refused chance to escape from Isis to save Yazidi girls'
The aid worker died while being held captive in Syria in February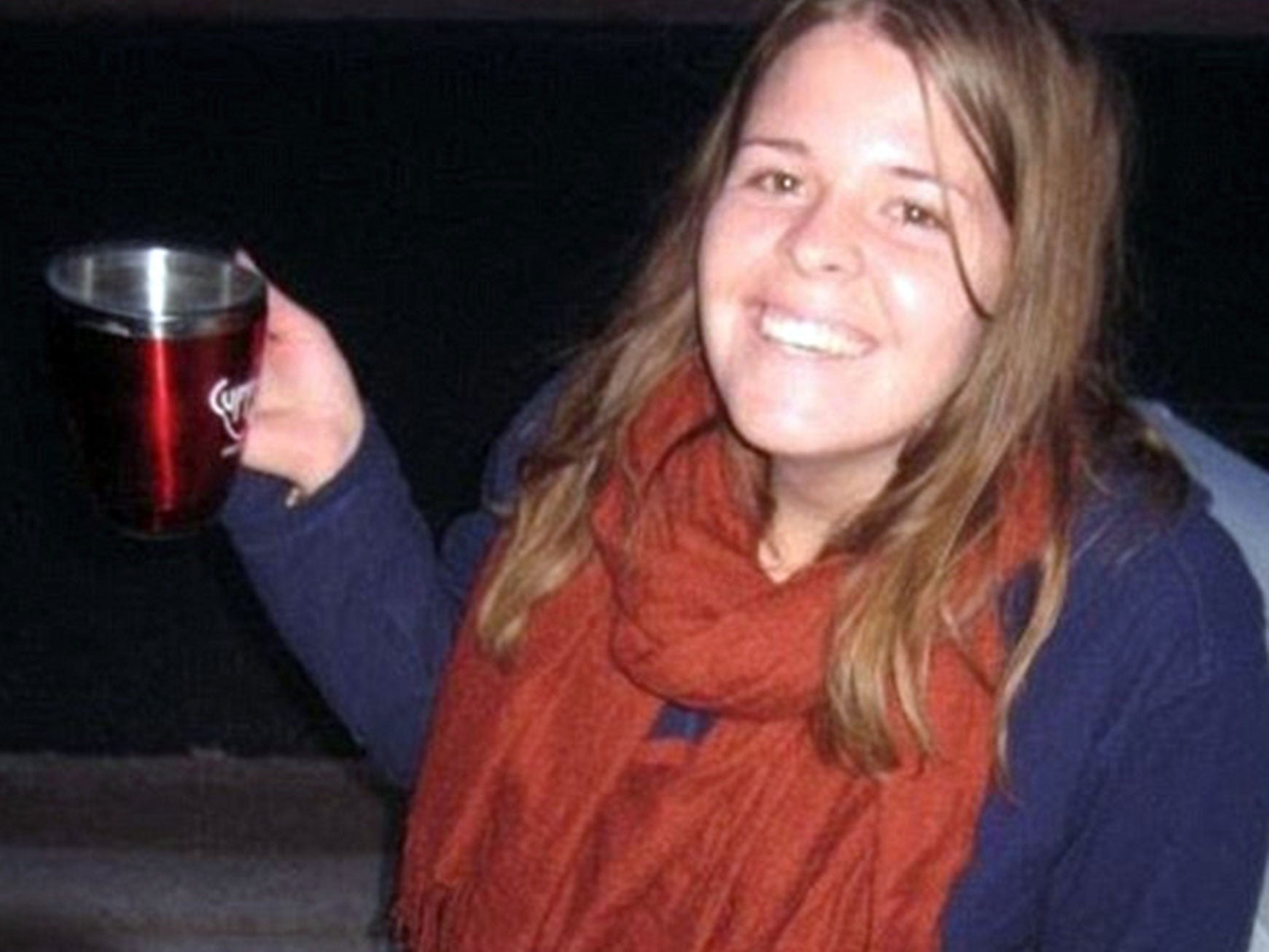 An American woman who died while being held hostage by Isis sacrificed her chance to escape her captors to save two Yazidi girls, it has been claimed.
A fellow captive of Kayla Mueller, who was allegedly killed in a Jordanian air strike in February, has revealed to The Independent the aid worker was kept as the private property of Isis leader Abu Bakr al-Baghdadi during her captivity in Al-Shadadiya, Syria.
The Yazidi girl was held with Ms Mueller for several months after she was captured by Isis in Sinjar, Iraq, in August last year.
When the 14-year-old girl and her sister managed to escape in October last year, she said Ms Mueller refused to join them in the belief that her foreign appearance would put them in danger while on the run.
She told Judit Neurink that the aid worker disappeared during al-Baghdadi's visits to the house that served as their prison.
"I saw him often, he came there often," she said. "And every time he came, he took Kayla away. She would always come back after."
Ms Mueller would return distressed and crying after being sexually abused in what her fellow captive called being "married by force".
Announcing her death earlier this year following 18 months of Isis captivity, the group spoke of the 26-year-old as "our sister".
Ms Mueller had been working with Syrian refugees when she was kidnapped in Aleppo in August 2013.
Timeline: The emergence of Isis
Show all 40
Isis demanded a ransom and the release of one of its followers from prison in the US in exchange for her but the conditions were not met.
In a letter written in 2014 but released following her death, Ms Mueller wrote that she had "formed a bond of love and support" with her fellow hostages.
"I am not breaking down and I will not give in no matter how long it takes," she wrote.
The aid worker's parents, Carl and Marsha Mueller, said their hearts were breaking as they paid tribute to their "compassionate and devoted" daughter.
"We are so proud of the person Kayla was and the work that she did while she was here with us. She lived with purpose, and we will work every day to honour her legacy," they added.
President Barack Obama also paid tribute to her life and promised to "bring justice to the terrorists" responsible for her captivity, but the US has faced criticism over its failure to free her and role in the coalition air strikes that allegedly killed her.
The Jordanian government initially denied that Ms Mueller was killed during its operations following the burning alive of captured pilot Muath al-Kasasbeh.
Join our commenting forum
Join thought-provoking conversations, follow other Independent readers and see their replies