LA may return $78m beachfront property to descendants of Black family after taking it nearly 100 years ago
The property was stolen from the family in the 1920's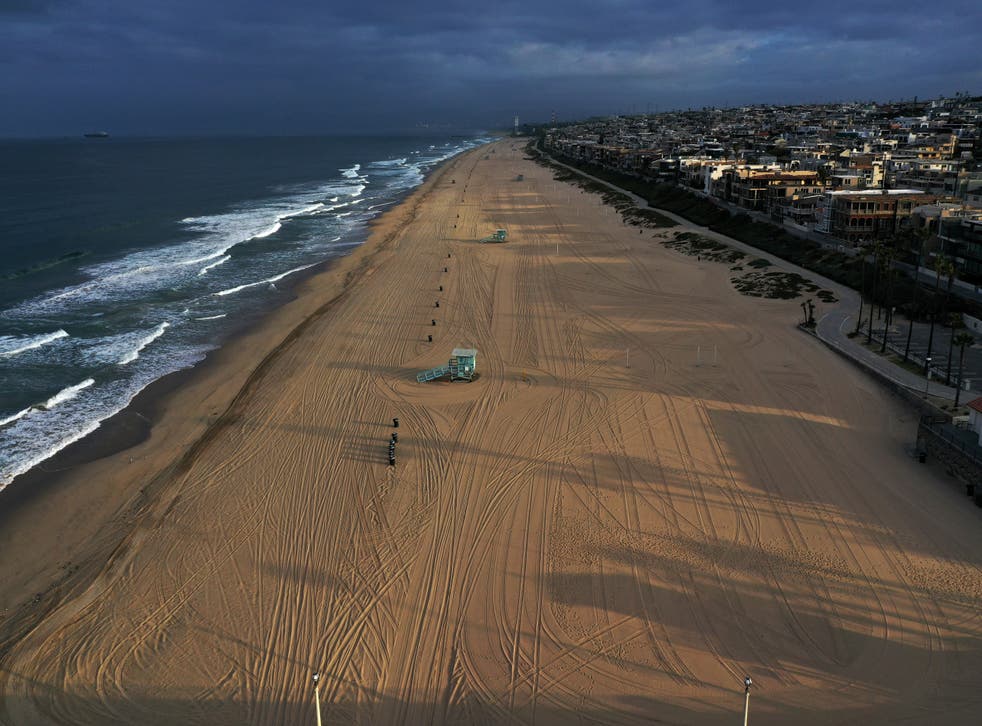 Los Angeles County may return beachfront property worth up to $75m to the descendants of the site's original owners, the first Black landowners in Manhattan Beach, California.
KABC-TV reported that the property - originally owned by Willia and Charles Bruce - was taken by the county using eminent domain laws in 1924.
When Mr and Ms Bruce owned the building, it served as a beach resort for Black families, who faced dangers during travel due to racism and discrimination.
According to NBC Los Angeles, LA County Supervisor Janice Hahn said she wanted the county to make amends.
"The property that was once the Bruce's is now owned by the County, and I want LA County to be part of righting this wrong," she said. "I am looking at everything from repurposing the property in a way that tells the history of Bruce's Beach to actually giving the property back to the descendants of Charles and Willa Bruce."
The family eventually received a small settlement for their property.
A lifeguard station is currently erected on the property.
The family's living descendant, Anthony Bruce, condemned the city for what it did to his ancestors, and wonders how his family's history may have been different if they had been allowed to keep the property.
"It was a wrong against the Bruce family," he said. "I think we would be wealthy Americans still living there in California ... Manhattan Beach, probably."
Kavon Ward, a resident of the community who decries the injustice done to the Bruce family, said the decision by the county to take the land may have stripped them of generations of wealth security.
"They need to pay for the stripping of generational wealth," he said. "This family could have been wealthy, they could have passed on wealth to other family members. Manhattan Beach could have been more culturally diverse ... there would have been more black people here."
The Los Angeles City Council is awaiting the results of a task force examining potential reparations for the Bruce family descendants.
Join our new commenting forum
Join thought-provoking conversations, follow other Independent readers and see their replies