LA Times editorial board condemns Donald Trump presidency as 'trainwreck'
'[he is] so untethered to reality that it is impossible to know where his presidency will lead'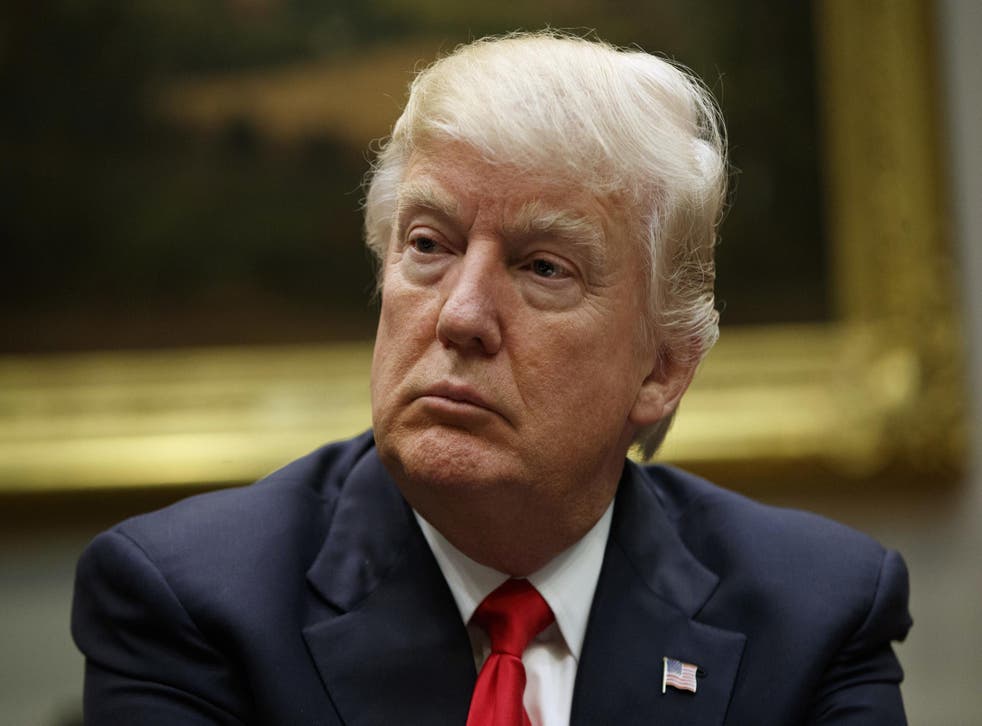 The Los Angeles Times has carried out a blistering attack on President Donald Trump, comparing his first few weeks in office to a "trainwreck".
"It is impossible to know where his presidency will lead or how much damage he will do to our nation," the op-ed, entitled "Our Dishonest President", stated.
The Pulitzer-winning publication claimed Mr Trump had a "shocking lack of respect" for the rules and institutions in the US, an "utter lack of regard for the truth" and a "scary willingness to repeat alt-right conspiracy theories".
"Where will this end?" it asked. "Will Trump moderate his crazier campaign positions as time passes? Or will he provoke confrontation with Iran, North Korea or China, or disobey a judge's order or order a soldier to violate the Constitution?
"Or, alternately, will the system itself — the Constitution, the courts, the permanent bureaucracy, the Congress, the Democrats, the marchers in the streets — protect us from him as he alienates more and more allies at home and abroad, steps on his own message and creates chaos at the expense of his ability to accomplish his goals?"
Mr Trump is unlikely to warm to the publication after the scalding report, given his dislike of criticism and his belief that the mainstream media is peddling "fake news".
Tina Fey tells female Donald Trump voters 'You can't look away'
The LA Times declared it was still not time for "wholesale panic" and said the US had survived wars, slavery, former Presidents and "most likely, it will survive again".
It mentioned Richard Nixon, whose administration was brought down by revelations that he sanctioned the break-in of the Democratic National Committee headquarters. Mr Nixon's former Counsel, John Dean, told Sky News that Mr Trump gave him "nightmares".
The article also called for politicians, activists and members of the public to stand up against the administration's "reckless and heartless agenda" and "make their voices heard".
It comes after the President's approval ratings dropped to a record low of 35 per cent on 28 March following a scrapped health care bill to replace Obamacare and several members of his inner circle were revealed to be subject of FBI investigation relating to ties with Russia.
Former national security adviser Michael Flynn, who was forced to resign on 11 February after he allegedly misled Vice President Mike Pence about his calls with the Russian ambassador, has agreed to co-operate with congressional committees as part of their investigation.
He asked for immunity from prosecution but the intelligence committee said that option was "not on the table".
Join our new commenting forum
Join thought-provoking conversations, follow other Independent readers and see their replies