Lady Gaga's apolitical Super bowl half-time performance delights right wing supporters
Lady Gaga sand 'God Bless America', Woody Guthrie's 'This Land Is Your Land' and a host of her own hits, including 'Born This Way'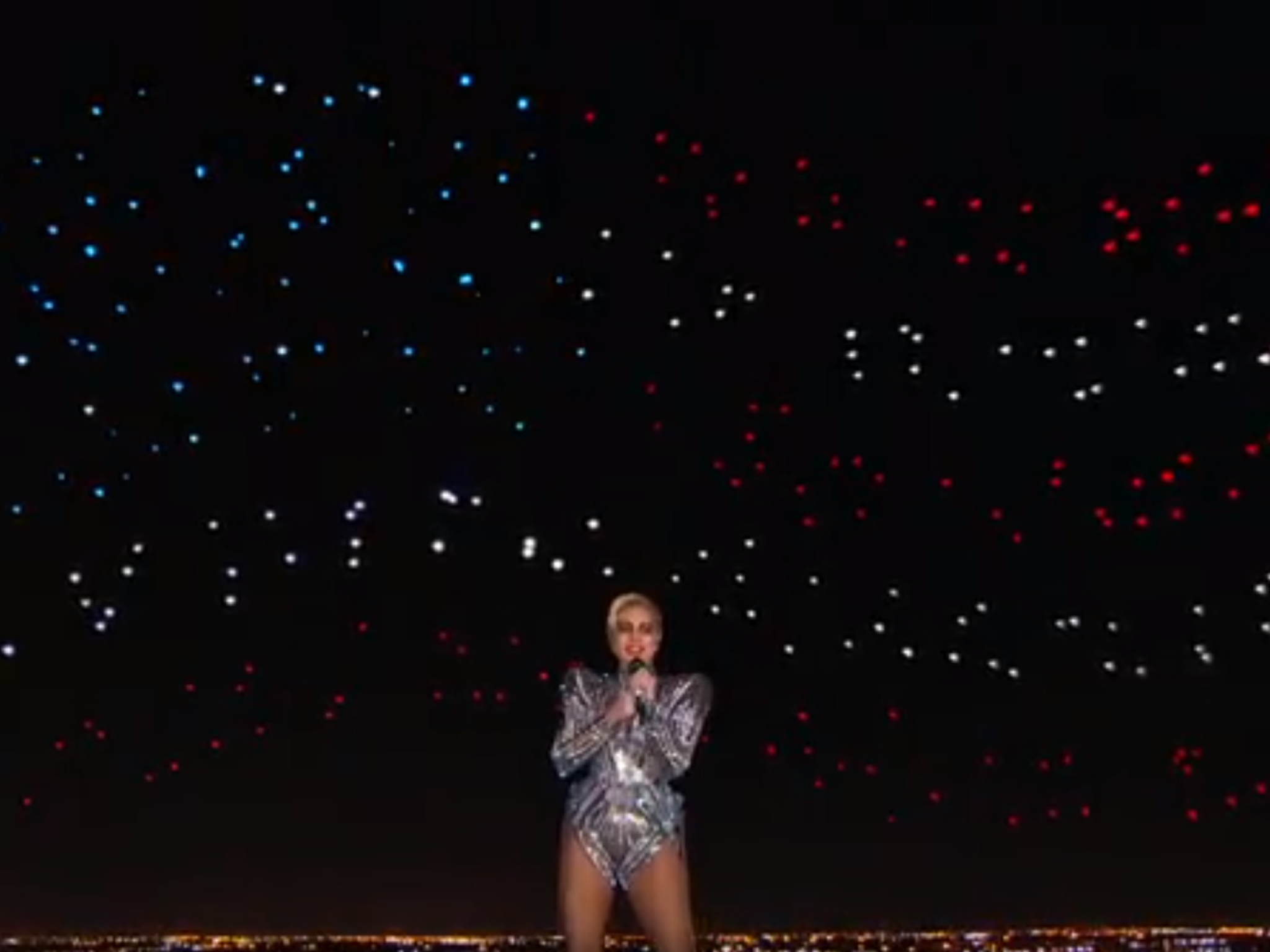 Lady Gaga may have disappointed some of her following by not lambasting America's new administration during her Super Bowl performance, but there is one group of people celebrating the lack of politics in her half time show.
Far-right site Breitbart wrote a piece about Lady Gaga's choice to "eschew political talk" in favour of playing her hits during the show, while right-wing The Independent Journal Review claimed Lady Gaga "taught Beyoncé how to really bring America together" by comparing the tone of the two artist's Super Bowl performances in an article.
Last year Beyoncé performed her song 'Formation' with herself and her dancers wearing costumes that referenced the Black Panthers.
Lady Gaga's 13-minute Pepsi half time show opened with the artist singing 'God Bless America' and Woody Guthrie's 'This Land Is Your Land' as an American flag appeared above her in lights.
She went on to perform some of her most successful songs, including 'Just Dance', 'Poker Face' and 'Bad Romance', and many people praised her on Twitter for excluding any political messaging.
The far-right had criticised the choice of Lady Gaga to perform during the LI Super Bowl following her public support of Hilary Clinton during the presidential election. The artist attended Mrs Clinton's election night party and later was photographed outside Trump Tower holding a sign that said: "Love Trumps Hate".
Conspiracy theorist Alex Jones who runs ultra-right site Infowars claimed Lady Gaga "will undoubtedly promote Satanism during her performance," ahead of the Super Bowl.
Speaking ahead of the event, Lady Gaga said that her performance would promote her own beliefs of inclusion and kindness. "I believe in a passion for inclusion, I believe in the spirit of equality, and the spirit of this country that is one of love and compassion and kindness, so my performance will uphold those philosophies," she said at a press conference last week.
But many claimed Lady Gaga's performance was not apolitical, pointing out that Guthrie's 'This Land Is Your Land,' is widely recognised as a protest song.
Many celebrated her choice to include her own hit, 'Born This Way,' on one of the most-watched television events in America, and sing the lyrics: "No matter gay, straight, or bi /Lesbian, transgendered life/I'm on the right track baby/I was born to survive/No matter black, white or beige/Chola or orient made/I'm on the right track baby/I was born to be brave."
While the half time performance contained no overt political statements, the ads that aired during the Super Bowl told a different story, with Budweiser, Airbnb and Coca Cola all promoting inclusivity and diversity within their messaging.
Join our commenting forum
Join thought-provoking conversations, follow other Independent readers and see their replies