'It looks unreal': Homes encased in ice as extreme weather transforms neighbourhood into real-life Frozen
Gale-force winds across Lake Erie behind remarkable spectacle in town of Hamburg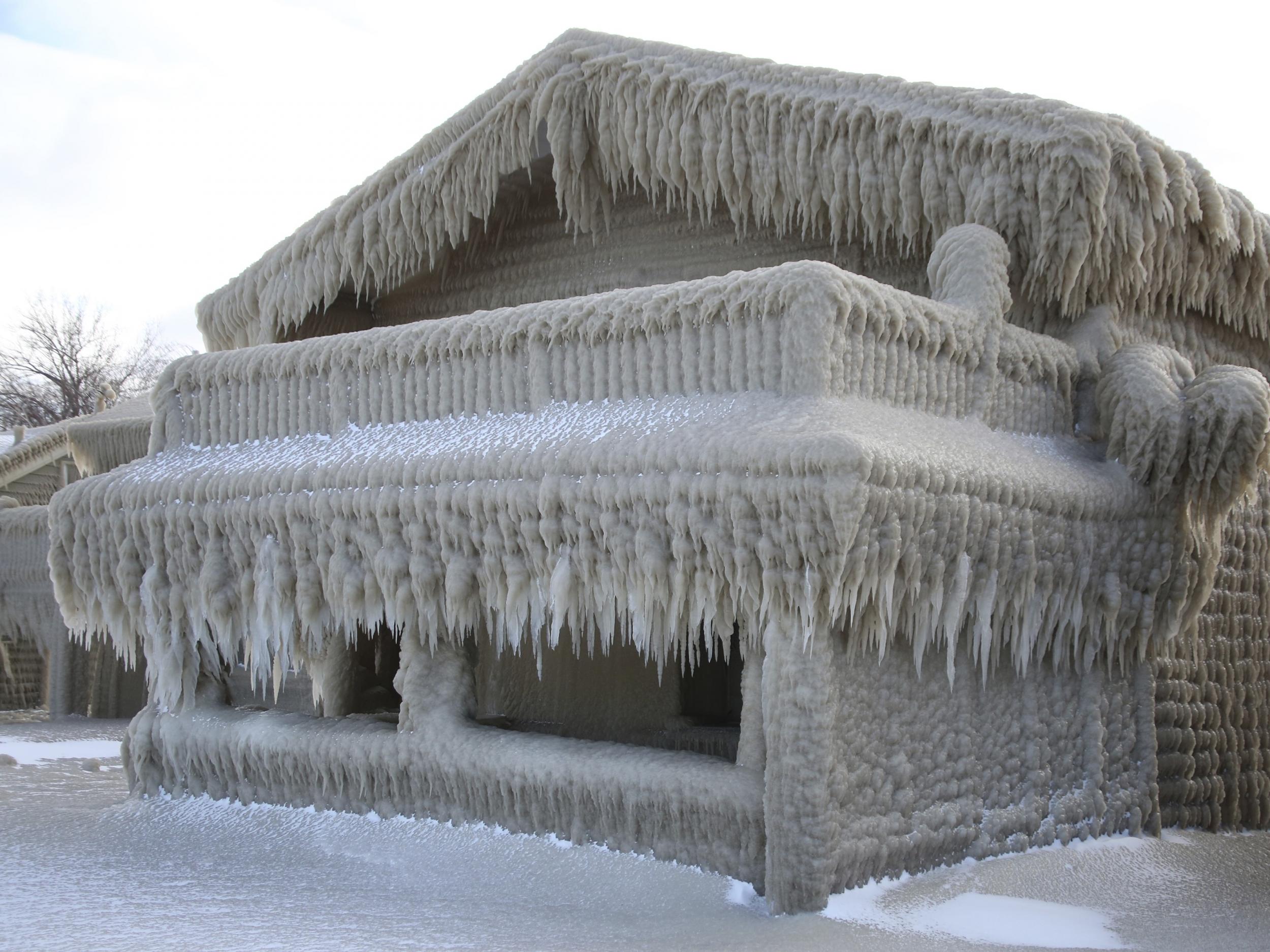 A ferocious storm left a neighbourhood in a lakeside town in New York state entirely encased in ice.
The population of Hamburg, which lies on the edge of Lake Erie on the border between America and Canada, woke up over the weekend to discover their homes had been covered by a thick layer of ice.
Driven gale force winds from the nearby lake, huge waves of spray were forced up on to the houses next to the water.
And because the temperature was below zero, the water froze tight to the houses, creating an extraordinary visual effect.
Pictures from Hamburg show the town now resembling a scene from Disney movie Frozen, with all the detail around doors, windows and roofs perfectly reproduced in sheets of ice.
"It looks fake, it looks unreal," resident Ed Mis told CNN. "It's dark on the inside of my house. It can be a little eerie, a little frightening."
As well as about half a metre of ice plastered to his house, Mr Mis said his backyard was even worse, covered more than three metres thick of frozen water.
Although the ice coverings are remarkable to look at, some inhabitants of the winter wonderland are concerned about possible damage to their homes.
"We're worried about the integrity, of structure failure when it starts to melt, because of the weight on the roof," Mr Mis said.
"It's a beautiful sight, but I don't want to live through it again.
Join our commenting forum
Join thought-provoking conversations, follow other Independent readers and see their replies