Lake Mead drought allows divers to explore World War II wreckage
Drought is depleting the famed lake, but some are enjoying the effects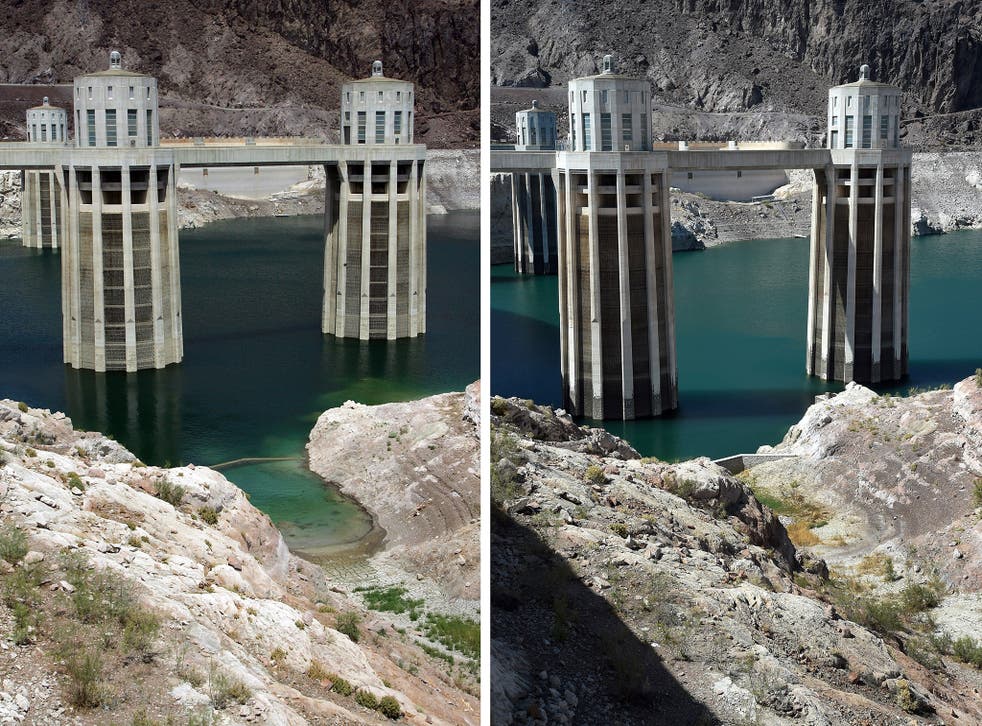 We reported earlier this year that Lake Mead - the largest reservoir in the US - had reached its lowest water level in history, amid a historic drought in the western US.
But it is not all bad news for the lake that serves as a watering hole for some 40 million people.
See, the water level has fallen so low that scuba divers are now more easily able to access the wreckage of a B-29 bomber that crashed in the lake during a secret post-World War II mission, according to a report from NPR.
The possibility of compromised drinking water for more than 10 per cent of the US population doesn't seem so bad when adventurers are having fun with it. Note, the skeletons in the photo below are not real.
In late April, the surface level of Lake Mead – which was created by the iconic Hoover Dam – dropped below 1,080 feet, according to the US Bureau of Reclamation. The surface level when the reservoir is at maximum capacity is 1,221 feet.
Lake Mead is the largest reservoir in the US when at maximum capacity, but now it is at just 38 per cent of that max. Federal forecasters project that the water level could drop as low as 1,073 feet above sea level later this year.
Should that level persist into the start of 2016, it would prompt a shortage declaration which would require states that pull water from the lake to cut back on usage. Those states include Colorado, Nevada, Arizona and California.
Follow @PaytonGuion on Twitter.
Register for free to continue reading
Registration is a free and easy way to support our truly independent journalism
By registering, you will also enjoy limited access to Premium articles, exclusive newsletters, commenting, and virtual events with our leading journalists
Already have an account? sign in
Register for free to continue reading
Registration is a free and easy way to support our truly independent journalism
By registering, you will also enjoy limited access to Premium articles, exclusive newsletters, commenting, and virtual events with our leading journalists
Already have an account? sign in
Join our new commenting forum
Join thought-provoking conversations, follow other Independent readers and see their replies