Leaked memos suggest all illegal immigrants are at risk of deportation in Donald Trump's crackdown
Law-abiding undocumented migrants could be targeted under new proposals
Rachel Roberts
Tuesday 21 February 2017 00:15 Comments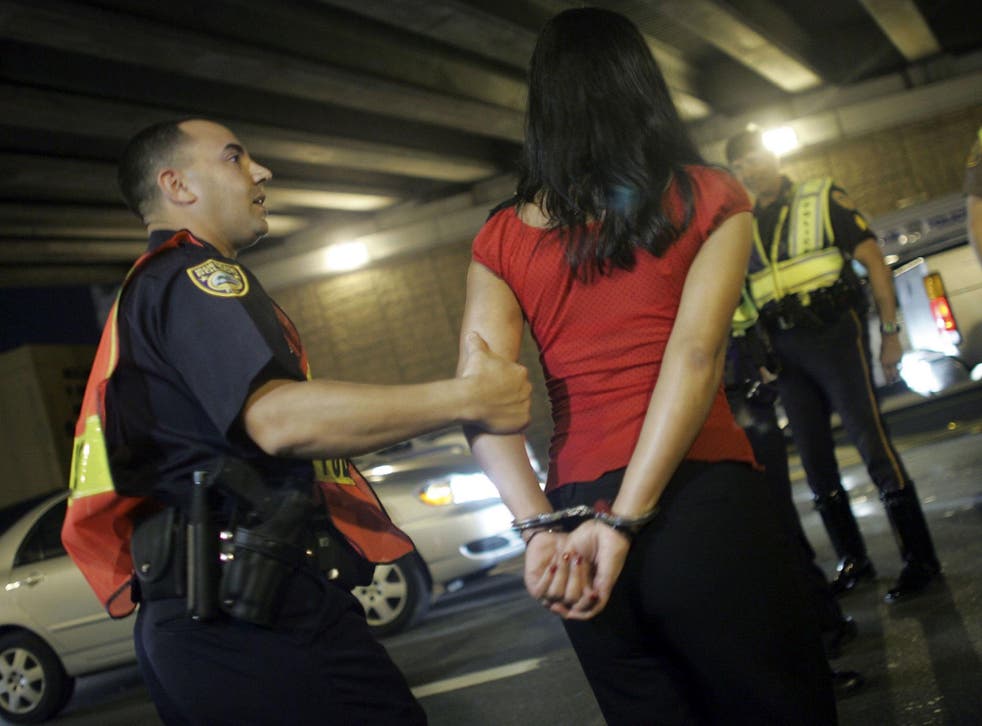 Leaked memos suggest President Donald Trump is considering an order that will root out and deport all illegal immigrants, regardless of whether or not they have committed a crime.
Reuters reported it has seen two memos intended for border control agencies which would widen the scope of those at risk of deportation to include all undocumented immigrants.
Immigration and Customs Enforcement (ICE) agents will be told to target all those who have been charged with a crime but have not been convicted, in a departure from existing protocol.
The first memo, which says all illegal aliens are subject to deportation, is specifically concerned with internal immigration control and orders ICE agents to disregard Barack Obama's previous order to concentrate on known criminals and recent undocumented arrivals.
It says the focus should shift to prioritise immigrants who have been charged with a crime, regardless of whether or not they have been convicted.
The memo recommends ICE agents should be granted greater powers to determine who should be deported and states that illegal immigrants are not eligible for rights under US privacy laws.
The second memo is directed at Customs and Border Protection (CBP) and instructs officers to crack down on illegal immigration at the borders by detaining migrants until their case is heard.
The memos are said to have already been approved by Homeland Security Secretary John Kelly and will be reviewed by the White House before the President signs any new executive orders.
Mr Trump has repeatedly indicated his determination to press on with his promised crackdown against illegal immigrants following his controversial travel ban, currently stayed by the courts.
The memos are expected to be released to ICE and CBP next week.
Donald Trump announces a ban on refugees and all visitors from Muslim-majority countries
If they result in executive orders from the President, they are likely to result in a similar public outcry to the one which followed his travel ban, which temporarily barred citizens from seven Muslim-majority countries from entering the US.
The memos are said to specifically protect the 750,000 people brought into the US illegally by their parents – an Obama era policy referred to as Deferred Action for Childhood Arrivals of DACA.
DACA gives those brought into the country illegally as minors eligibility to apply for a work permit if and when they are of age, and grants them a renewable two-year period of deferred action from deportation.
It is believed hundreds of thousands of college graduates in the US are undocumented as around 65,000 young people are now thought to finish high school each year.
Mr Trump said at a news conference that DACA is "a very difficult subject" for him, but said that those brought into the country illegally as children – known as "dreamers" would be treated "with heart."
The Department of Homeland Security has not denied the existence of the memos but has not provided further details.
Earlier this month, ICE stepped up its operations against illegal immigrants in a series of raids across several US states, including the traditional "safe havens" around New York City and Los Angeles where immigration control has historically turned a blind eye to law-abiding undocumented migrants.
Register for free to continue reading
Registration is a free and easy way to support our truly independent journalism
By registering, you will also enjoy limited access to Premium articles, exclusive newsletters, commenting, and virtual events with our leading journalists
Already have an account? sign in
Join our new commenting forum
Join thought-provoking conversations, follow other Independent readers and see their replies