Leelah Alcorn: Transgender teenager's parents 'should be prosecuted', says gay rights activist
The 17-year-old took her own life over the weekend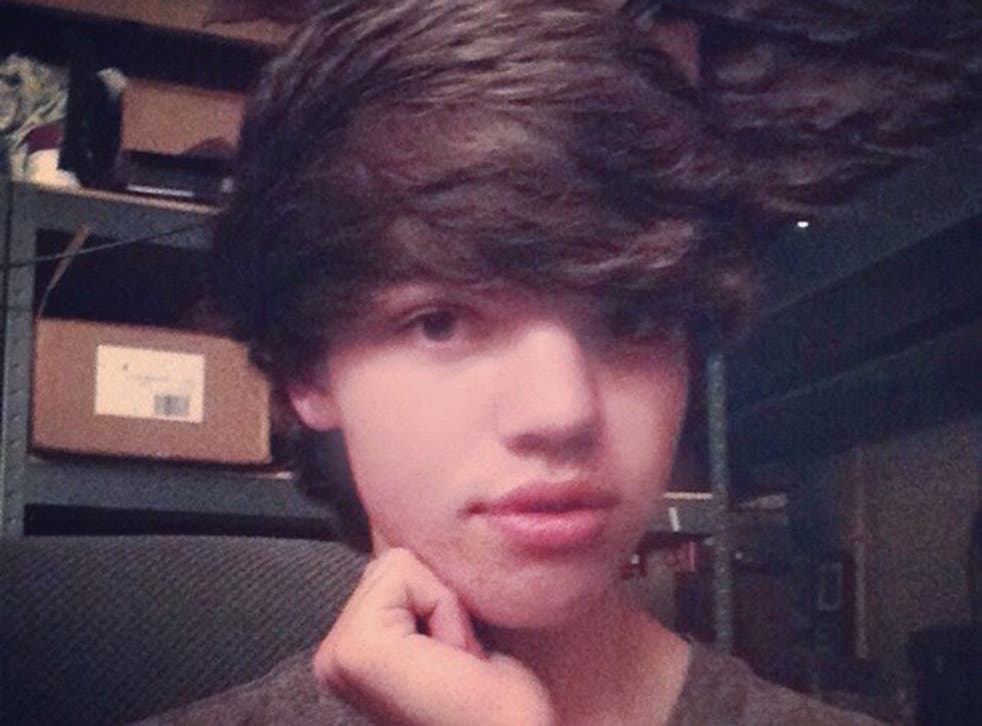 A gay rights activist has said that the parents of Leelah Alcorn should be prosecuted, after the transgender teenager took her own life.
The 17-year-old, from Ohio, walked in front of an oncoming truck and was crushed to death on Sunday morning.
She left behind a suicide note on her Tumblr blog, in which she said she had been forced by her devout Christian parents to undergo conversion therapy, which seeks to change sexual orientation through counselling. The practice has been banned in two states on grounds it is medically unfounded and puts children in danger.
Writing on Twitter, Dan Savage posted: "If Tyler Clementi's roommate could be prosecuted - and he was - then the parents of Leelah Alcorn can and should be."
Clementi, 18, jumped to his death from the George Washington Bridge in 2010, after his Rutgers University roommate and another student used a webcam to film him embracing another man.
In her final letter, Alcorn, born with the name Joshua, said her parents had reacted "extremely negatively" when she told them she was transgender, causing her to develop a "f**k you" attitude towards them.
On Twitter Savage posted the following:
He added: "Leelah Alcorn's parents... should be ashamed - but 1st they need to be shamed. Charges should be brought."
He also said the therapists who saw Alcorn should be charged and suggested that her siblings should not remain with their parents.
In her note Alcorn said she had felt "like a girl trapped in a boy's body" since the age of four and had "cried of happiness" when she first came across the term transgender.
But she said she began to feel hopeless after realising her parents "would never come around" and allow her to transition.
"The only way I will rest in peace is if one day transgender people aren't treated the way I was, they're treated like humans, with valid feelings and human rights," she wrote.
"Gender needs to be taught about in schools, the earlier the better. My death needs to mean something. My death needs to be counted in the number of transgender people who commit suicide this year. I want someone to look at that number and say 'that's f**ked up' and fix it. Fix society."
Alcorn's mother Carla told CNN on Wednesday: "We don't support that, religiously. But we told him that we loved him unconditionally. We loved him no matter what. I loved my son. People need to know that I loved him. He was a good kid, a good boy."
Groups supporting transgender people have called for a national "Leelah's Law" to end conversion therapy, calling it "psychological torture." Nearly 80,000 people have signed a petition on Change.org supporting the proposal.
The American Psychological Association has dismissed the idea that sexual orientation is a mental disorder and said mental health professionals should avoid telling clients they can change their sexual orientation through therapy or other treatments.
Supporters of the practice say it is an effective way to counsel troubled youths.
Lesbian, gay, bisexual and transgender teenagers are about twice as likely to have attempted suicide as their heterosexual peers, said a paper on the website for the US Centers for Disease Control and Prevention.
"Her story is not unique," said Allison Woolbert, executive director of the Transgender Human Rights Institute.
"People see a 17-year-old who has struggled for several years, desperately trying to be herself. They are seeing a real-life instance of what this is like for a teen," Woolbert said.
Anyone who has been affected by the news in the UK can call the Samaritans on 08457 909090 or email jo@samaritans.org for confidential help and support.
For confidential support in the US call National Suicide Prevention Lifeline on 1-800-273-TALK (8255) or Transgender Lifeline on +187 756 588 60.