Legalising marijuana will boost California's economy by $5 billion, study finds
A measure is passing through the state legislature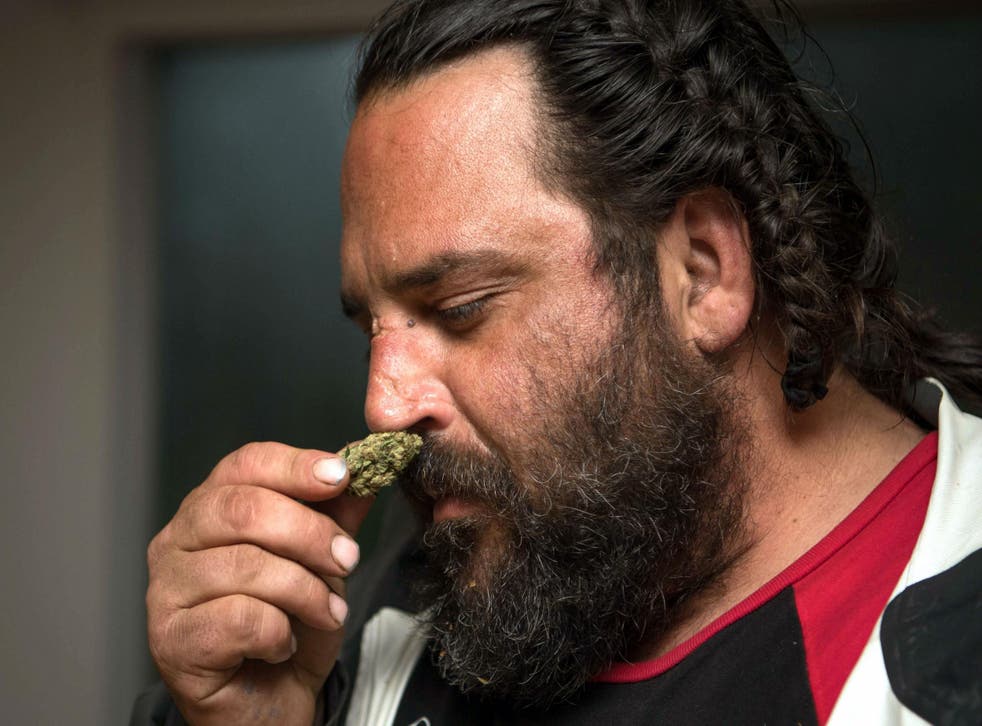 The economy of California - poised to create a market for legal marijuana - could see its economy boosted by as much as $5bn, according to a new study.
The report by the University of California Agricultural Issues Centre, says that the legalisation of the drug will provide the state a further reason for tourists - or at least some tourists - to visit.
Yet it also warns that around 30 per cent of people who use cannabis may remain in the illegal market, in order to avoid the financial impact of regulations that require marijuana to be tested, tracked and taxed at 15 per cent of its retail value.
USA: Sanders calls for an end to federal marijuana prohibition
The Los Angeles Times said that state officials developing the regulations, hope they will be able to persuade the majority of cannabis users to go through the legal market.
World news in pictures

Show all 50
Lori Ajax, director of the state Bureau of Marijuana Control, which commissioned the report, told the newspaper: "It's going to take some time. While it's unlikely that everyone will come into the regulated market on Day One, we plan to continue working with stakeholders as we move forward to increase participation over time."
The survey has calculated that once California, which has the word's fifth largest economy, adopts the new regulations, legal recreational cannabis use will make up 61.5 per cent of the total market, illegal cannabis will account for 29.5 per cent, with nine per cent coming from legal medical marijuana.
"We projected that when legally allowed, slightly more than half of the demand currently in the illegal adult-use segment will quickly move to the legal adult-use segment to avoid the inconvenience, stigma, and legal risks of buying from an unlicensed seller," says the study.
In 2012, the states of Colorado and Washington because the first in the US to pass laws legalising recreational cannabis. Research released last year found that it had contributed $2.39bn to Colorado's economy in 2015.
The report from the Marijuana Policy Group, a Denver-based economic and market research firm, said it had also created more than 18,000 jobs.
"By legalising, the state has gained a windfall more or less for free," Miles Light, one of the report's authors said.
Cannabis remains illegal under federal law.
Join our new commenting forum
Join thought-provoking conversations, follow other Independent readers and see their replies