Jeff Bezos's ex-wife MacKenzie Scott gives away $4bn in four months
Scott's total net worth has risen by $23.8bn to $60.9bn during the pandemic on the back of Amazon's shares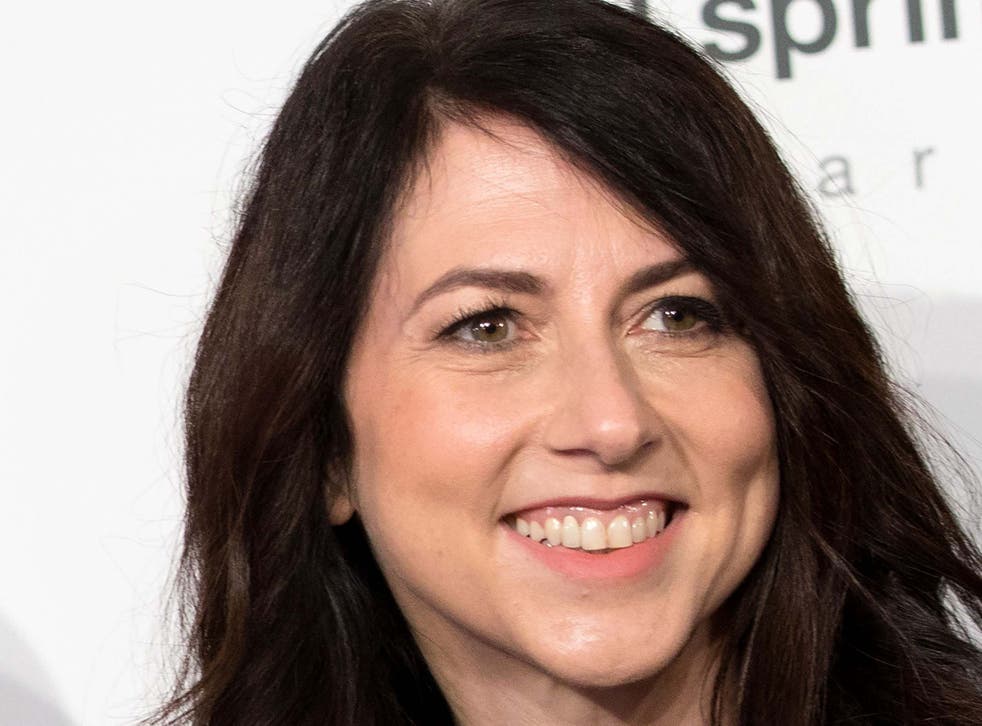 Leer en Español
MacKenzie Scott, one of the wealthiest people in the world, has given away $4.2bn (£3.1bn) in the last four months to those affected by the pandemic.
Ms Scott announced her latest contributions to charities in a blog post, saying that she had donated to 384 organisations across the US, including food banks and emergency relief funds.
"This pandemic has been a wrecking ball in the lives of Americans already struggling," she wrote on Medium. "Economic losses and health outcomes alike have been worse for women, for people of colour and for people living in poverty. Meanwhile, it has substantially increased the wealth of billionaires."
Ms Scott, who was formerly married to the founder of Amazon, Jeff Bezos, is the 18th richest person in the world. Her divorce settlement of $35.6bn (£26.3bn) in Amazon stocks made her the third richest woman in the world. In May 2019, Ms Scott pledged to donate most of her wealth to charities. Her donations this year now total almost $7bn. In July, Ms Scott announced that she had donated $1.7bn to 114 organisations over the past year.
Several reports have shown that the wealth of the world's billionaires has increased during the pandemic, with America's richest collectively gaining almost $1 trillion at the same time as an estimated 8 million people have fallen into poverty. Ms Scott's wealth has climbed by $23.8bn to $60.9bn this year following a surge in Amazon's stocks, according to the Bloomberg Billionaires Index, while Mr Bezos's total net worth has risen by $70.5bn to $185bn.
In her post, Ms Scott said her advisers had picked out 384 organisations for donations after considering almost 6,500 of them.
"They took a data-driven approach to identifying organisations with strong leadership teams and results, with special attention to those operating in communities facing high projected food insecurity, high measures of racial inequity, high local poverty rates, and low access to philanthropic capital," Ms Scott wrote in her post.
"These 384 carefully selected teams have dedicated their lives to helping others, working and volunteering and serving real people face-to-face at bedsides and tables, in prisons and courtrooms and classrooms, on streets and hospital wards and hotlines and front lines of all types and sizes, day after day after day."
Join our new commenting forum
Join thought-provoking conversations, follow other Independent readers and see their replies