Making a Murderer: Only man who can pardon Steven Avery hasn't watched Netflix documentary and will not intervene
Scott Walker can issue pardons as the Governor of Wisconsin but vowed never to use that power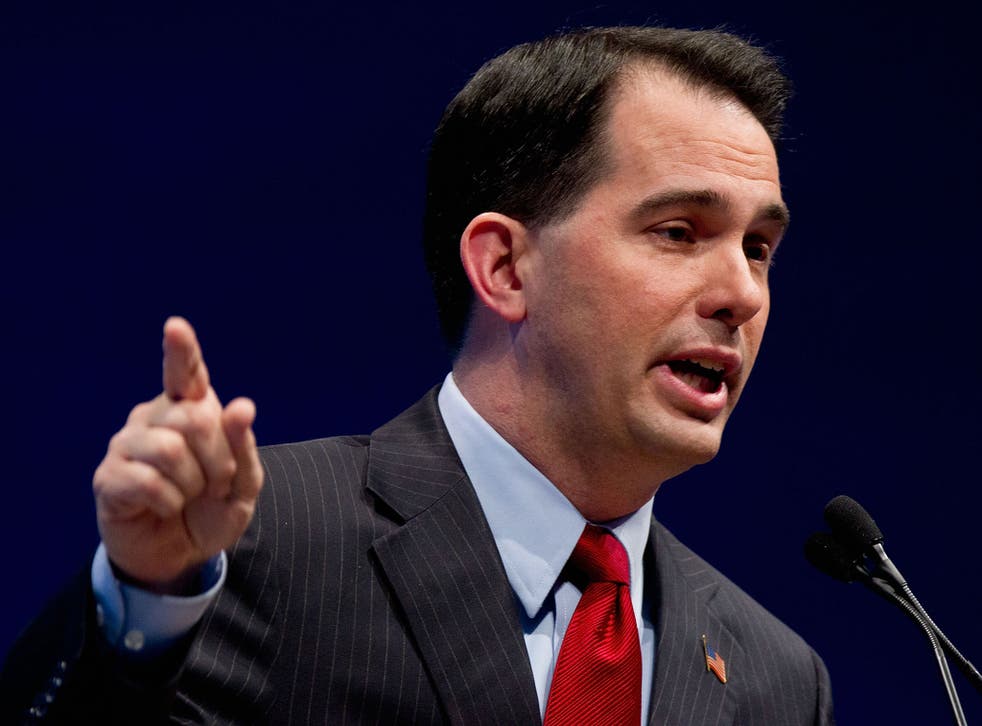 The only person with the power to pardon Steven Avery has vowed that he will not be granting the convicted murderer a reprieve, whatever evidence Making a Murderer claims to uncover.
Scott Walker has not watched the Netflix documentary examining the case for Avery's innocence, which sparked a petition carrying more than 330,000 signatures demanding he be freed.
"Steven Avery should be exonerated at once by pardon, and the Manitowoc County officials complicit in his two false imprisonments should be held accountable to the highest extent of the US criminal and civil justice systems," the Change.org petition states, addressing Barack Obama and Mr Walker.
Making A Murderer- Where are they now?
As the Governor of Wisconsin, he has the power to pardon state crimes but said he would not intervene.
"Just because a documentary on TV says something doesn't mean that's actually what the evidence shows," he told WQOW television.
"The bottom line is that there was a crime that was committed a decade ago.
"There is a system...by which individuals can petition the courts to get relief like others have done in the past that shows that someone might actually be innocent. But I am not going to override a system that is already put in place."
Mr Walker has not granted a single pardon since he took office five years ago.
His spokesperson, Laurel Patrick, said he made the decision never to do so "early in his administration", adding: "Those who feel they have been wrongly convicted can seek to have their convictions overturned by a higher court."
Jerry Buting, one of Avery's defence lawyers, told Radio 4's Today programme that all his appeals had been exhausted and only newly-discovered evidence could force the case to be re-examined.
"We're getting new leads that can be followed up," he said. "Scientists from all over the world have been contacting us with different approaches to present scientific evidence that…could demonstrate his innocence."
Timeline: Steven Avery's convictions

Show all 5
Asked about criticism by authorities that Making a Murderer had left out key evidence linking Avery to the crime, Mr Buting said "important pieces" were included and that police and prosecutors turned down the opportunity to be featured.
He said he and other lawyers had no involvement in the production of the documentary, and were approached by two New York filmmakers who later sold it to Netflix.
Miss Halbach was due to visit the Avery family salvage yard to take photos of a minivan on the day she disappeared and her bones and belongings were found burned near Avery's trailer.
The documentary examines speculation that Manitowoc County police could have framed Avery because he was suing them over a previously overturned rape conviction, but prosecutor Ken Kratz said several pieces of DNA evidence that proved Avery's guilt could not have been planted.
Additional reporting by AP