Making sense of the Boston bombing suspects: Tamerlan Tsarnaev 'was nothing out of the ordinary, a friendly giant'
Locals struggle to explain the bomber suspects' motives
Nikhil Kumar
Monday 22 April 2013 21:12 Comments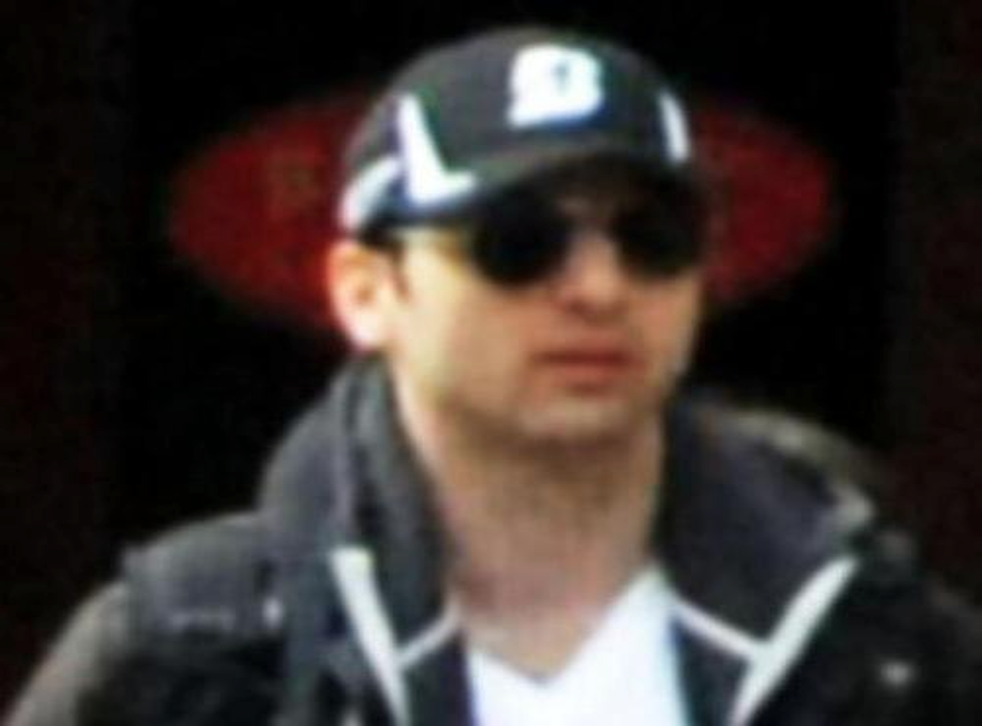 "I don't have a single American friend" – that is the quote attributed to 26 year-old Tamerlan Tsarnaev in a photo essay profiling him a couple of years ago, which has been transmitted internationally since he was killed in a police shoot-out in the early hours of Friday. The world is trying to make sense of how he and his 19 year-old brother Dzhokhar went from being a pair of ordinary young men to the accused perpetrators of the Boston Marathon bombings.
But it's second part of the quote – "I don't understand them [Americans]" – that caught the attention of Luis Vasquez, a Cambridge native who was in the same year at the Cambridge Rindge and Latin School as the dead suspect. Mr Vasquez also knew the surviving suspect, Dzhokhar, who he'd coached in football, and who now lies seriously injured in hospital.
Immigrants of Chechen origin, the Tsarnaev brothers lived on Cambridge's Norfolk Street, within walking distance of their alma mater, the only public high school in city.
"[The first part of Tamerlan's quote], when you say that around here, nowadays it would be suspicious. But a few years ago it would've been like, yeah, whatever. That's attributed [sic] to how diverse this area is... we have a big international community here," Mr Vasquez told The Independent.
"The alarming part though, and I'm surprised no one spoke up before when he said it, is the second part... where he said, 'I don't understand them'. I'm not sure why someone didn't say anything about that," said Mr Vasquez.
Cambridge is struggling to make sense of their actions, and how no one in the tight-knit community spotted signs that they might have been planning an attack that would kill three people and injure 176. Sitting across the Charles river from downtown Boston, Cambridge is home to Harvard and the Massachusetts Institute of Technology. Over 27 per cent of residents were born in a foreign country, according to the US Census. Alice, who works in a nail shop, knew the younger brother but hadn't seen him for at least year. "He was an average guy," she said.
Like Mr Vasquez, Alice did not recognize the brothers from the FBI images. Mr Vasquez said Dzhokhar "had more of a baby face and he was a little shorter" when he knew him, and Tamerlan, who Mr Vasquez last saw around two years ago, never wore a cap like the one he can be seen sporting in the FBI pictures, nor was he clean-shaven. "It never even crossed my mind [that it was Tamerlan and his brother]..." he said. Like many others in Cambridge who knew the brothers, Mr Vasquez says he never sensed anything that would explain what happened last week.
"[Tamerlan] was always around, keeping a close eye [on his sister, who was in high school with him], that was important to him... People who wanted to be her boyfriend and stuff, they were always intimidated because it was like big brother is always watching. It wasn't like a violent thing. It was just that he held high standards and felt that he was the leader in his family.
"But he was very approachable, he was cool, nothing out of the ordinary. Just a little bit more reserved but he wasn't socially awkward or anything.... Just a big friendly giant, that was it."
Like the brothers' uncle Ruslan Tsarni, Mr Vasquez is glad that Dzhokhar was taken alive and might now be able to supply some answers. "There's now a chance to find out who was behind it, who were the mentors of all of it," Mr Tsarni told CBS.
Mr Vasquez said: "The younger brother I coached... Nothing set him aside, set him apart from the crowd. He was just in the middle of the bunch, he was normal, he had friends."
Register for free to continue reading
Registration is a free and easy way to support our truly independent journalism
By registering, you will also enjoy limited access to Premium articles, exclusive newsletters, commenting, and virtual events with our leading journalists
Already have an account? sign in
Join our new commenting forum
Join thought-provoking conversations, follow other Independent readers and see their replies