Man accused of drunk driving tells police his dog was driving
Reliford Cooper III, 26, blamed the pooch after his car had crashed into a ditch
Tom Brooks-Pollock
Tuesday 13 October 2015 16:56 Comments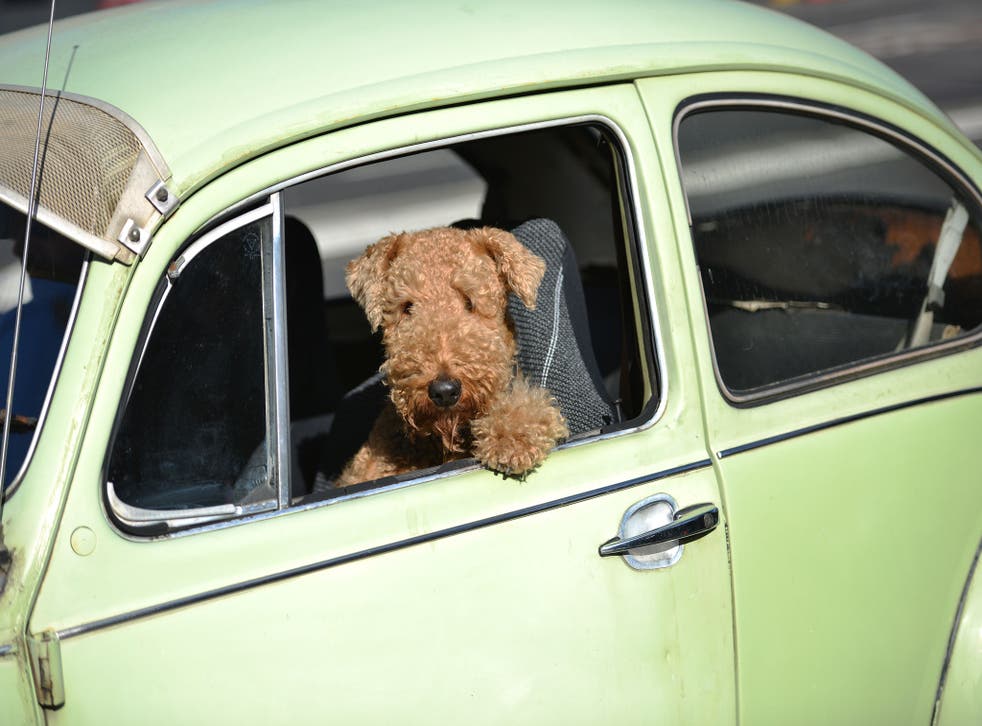 A man accused of drunk-driving after leading police on a high-speed chase explained to an officer that it was his dog, and not him, who had been driving the vehicle.
Reliford Cooper III, 26, blamed the pooch after his car had crashed into a ditch following the chase in Palmetto, Florida – allegedly telling an officer: "My dog was driving that car, I ran cause I wanted to. You ain't gonna find no drugs or guns on me."
A police report filed by the arresting officer told how after Cooper's car crashed he escaped on foot before eventually being traced by sniffer dogs to a church.
It transpired that Cooper had been hiding in the church toilet – and was "forced out" by churchgoers into the arms of waiting officers, the report adds.
Cooper is said to have smelt of alcohol and marijuana, and told police: "I wasn't driving that car." He asked, "Who was chasing me? You're slow as ****!"
After throwing up, Cooper, who has previous convictions for armed robbery and burglary, was taken to hospital for a check-up before being charged with drunk driving, aggravated fleeing and leaving the scene of an accident.
Register for free to continue reading
Registration is a free and easy way to support our truly independent journalism
By registering, you will also enjoy limited access to Premium articles, exclusive newsletters, commenting, and virtual events with our leading journalists
Already have an account? sign in
Join our new commenting forum
Join thought-provoking conversations, follow other Independent readers and see their replies