Man charged with animal cruelty after being secretly filmed abusing girlfriend's dog
Ryan Francis Baker 'kicking' and 'throwing' the dog in the three videos released to police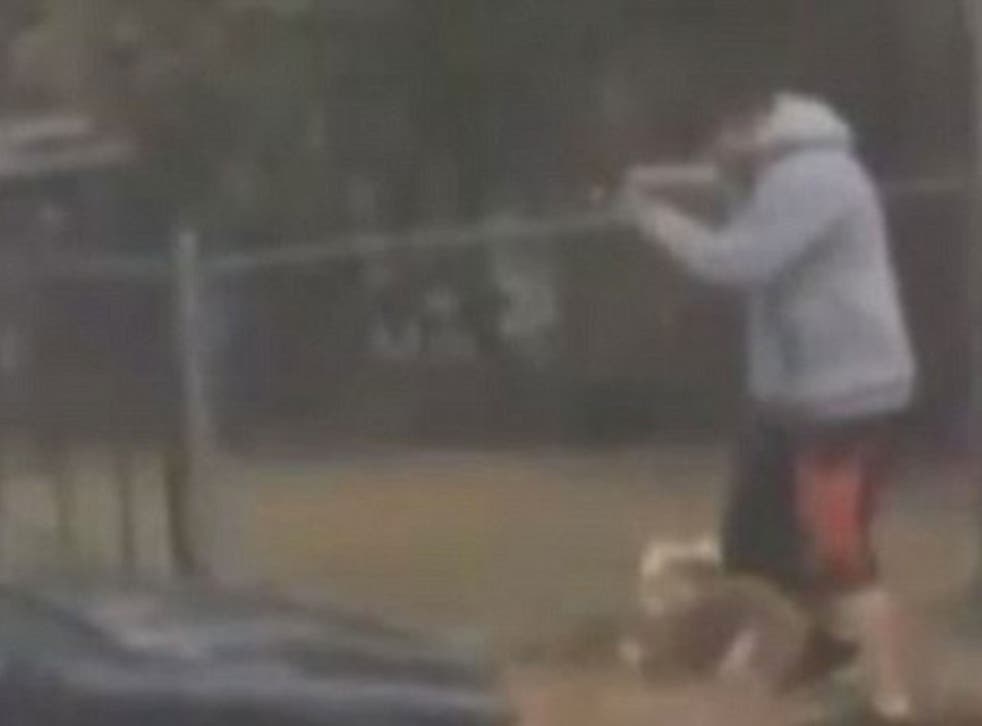 A man in the US was charged with three counts of animal cruelty after a secretly filmed video appears to show him abusing his girlfriend's dog on multiple occasions.
Ryan Francis Baker, from Medford, Massachusetts, was arrested on March 17 after he was filmed by a neighbour on three different occasions "punching, kicking and throwing" his girlfriend's 18-month-old pitbull called Bullet.
In one of the clips, police say 32-year-old Baker is seen grabbing the dog by its neck and throwing it 15 feet in the air towards a tree. Another video is said to show Baker violently kicking the young dog in the head.
The neighbour who filmed the abuse said that after seeing Baker harm the dog in the past he had to get evidence so that he could alert authorities.
The man, who wanted to keep his identity hidden, told Somerville District Court this week that he had seen a number of incidents of abuse carried out by Baker.
Police later commended him for preventing further animal abuse.
The prosecution called the footage "disturbing".
In a statement following Baker's arrest, police said that they found the dog with a cut to the right eye and that it showed indications that it feared Baker.
They also said that when they asked Baker to explain his actions, he swore at them saying, "All for throwing a dog into a pile of snow. I was having fun throwing him into the snow pile."
It is believed that Baker's father paid his son's $1,000 bail.
Prosecutors are currently investigating whether Baker's girlfriend was aware of Baker's actions.