Man died after police 'tasered him and high-fived' in front of his parents
Police were called after the 32-year-old suffered a mental health problems while on a family holiay with his parents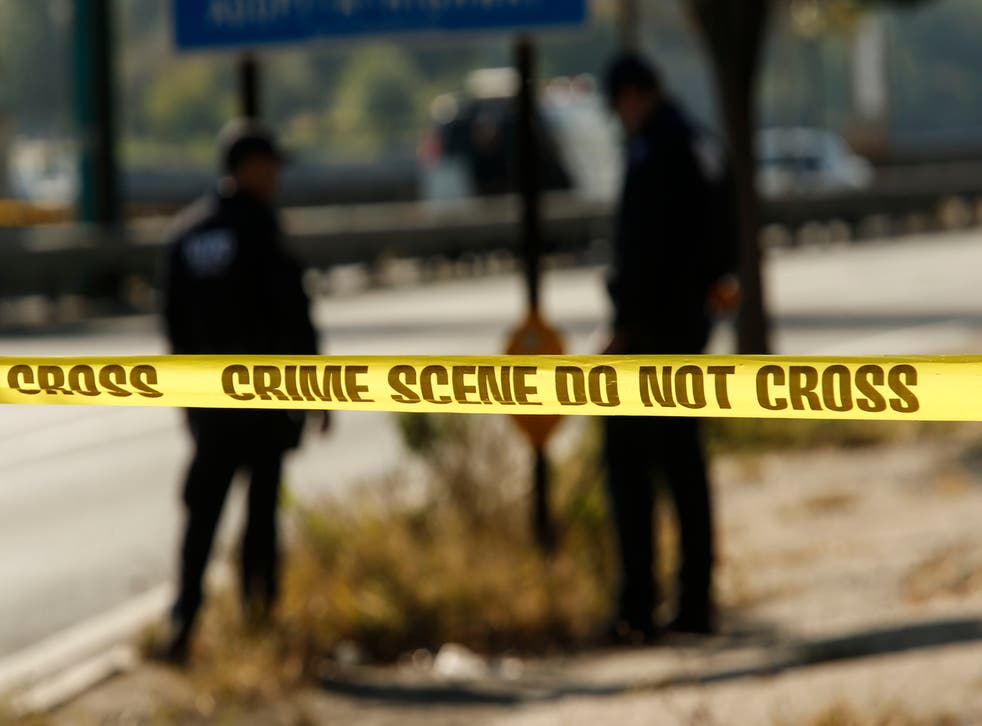 Two police officers in the US allegedly Tasered a man to death, high-fiving one another in front of his family as his body lay on the ground.
Chase Sherman, 32, had been Tasered by police in Coweta, Georgia after becoming agitated during a car journey with his parents, whom he told he had previously taken synthetic marijuana, known as Spice.
Having been Tasered, reportedly while one of his hands was handcuffed, Mr Sherman stopped breathing and a medic on the scene performed chest compressions, at which point his parents said the two officers, from Coweta County, "high-fived", 11Alive reported.
The family were returning from Mr Sherman's cousin's wedding in the Dominican Republic, from where they had flown to Atlanta, deciding against taking an onward flight to their home in Destin, Florida after it became clear Mr Sherman was having a mental episode.
Having decided to rent a car, the Shermans made an emergency phone call as their son's condition worsened, and believed to have told them he had taken Spice previously – but not on the trip they were returning from.
The drug has been linked to psychotic episode and hallucinations, and is banned in the US and the UK.
Following an initial phone call to the emergency services, following which Mr Sherman calmed down, a second call was made – at which point officers were dispatched to the scene.
Mr Sherman's mother. Mary Ann Sherman, told 11Alive: "They both told me they had to protect themselves, I mean, what were they protecting themselves from? He was already handcuffed. He was unarmed. What did they have to protect themselves from?"
The family has called for charges to be brought against the officers involved in the incident, although Coweta County sheriff Mike Yeager has previously said they acting in self-defence.
Join our new commenting forum
Join thought-provoking conversations, follow other Independent readers and see their replies