Corey Jones: Black man shot and killed by policeman as he waited by broken down car
Corey Jones was waiting next to his broken down car when a plain clothes officer stopped to investigate the vehicle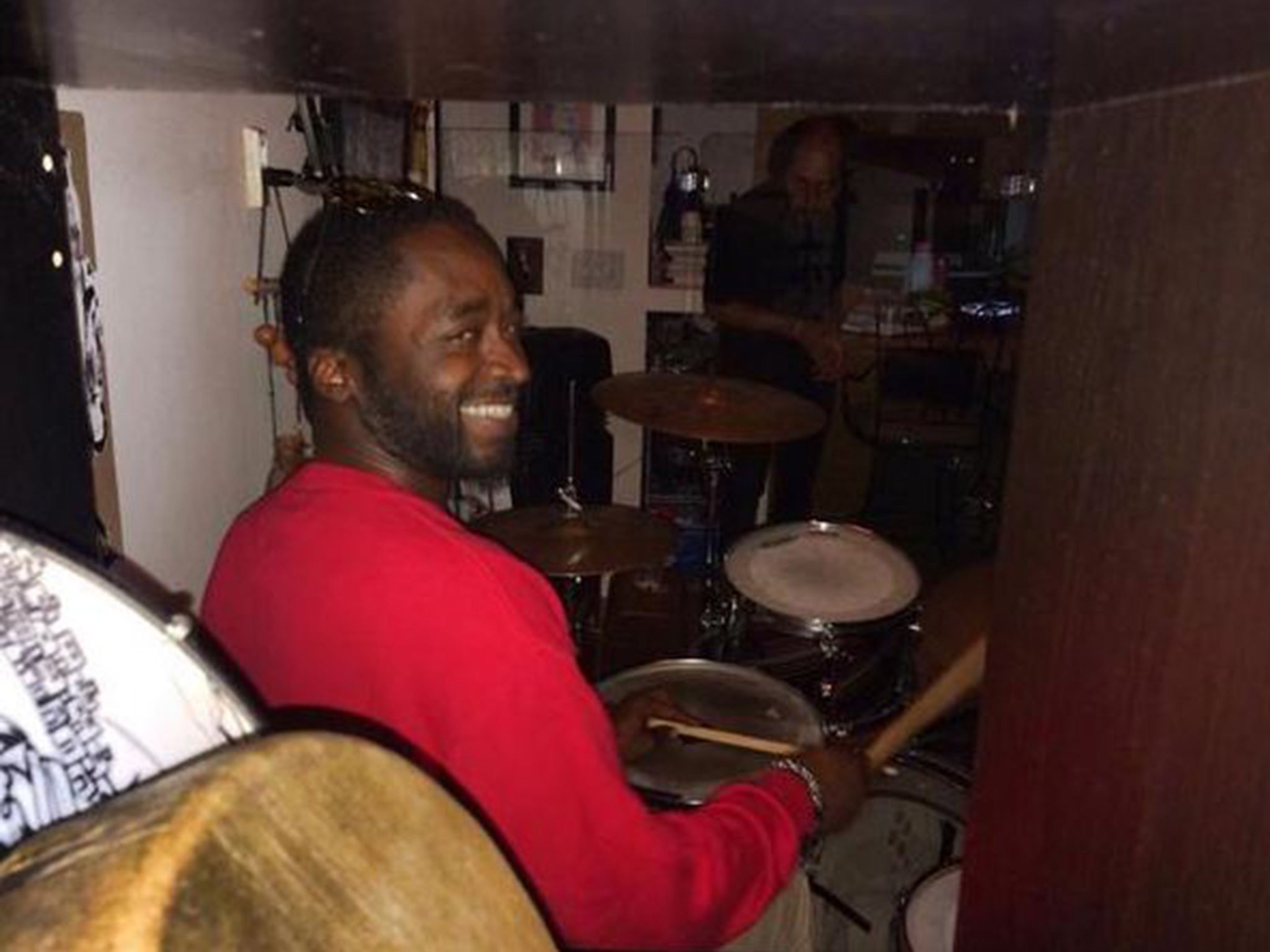 Their band, Future Prezidents, had finished their gig almost an hour earlier, so bass player Mathew Huntsberger was surprised to get a call from drummer Corey Jones, 31, around 1:45 a.m. on Sunday.
Jones told Huntsberger that his SUV had broken down and asked if he could help, so Huntsberger drove to find his bandmate, who was stranded north of West Palm Beach, Florida, on Interstate 95. He brought along some oil, but when that didn't work, the two decided to look up numbers for a tow truck.
"I tried to help him the best I could, but I'm not a mechanic or anything," Huntsberger said in an interview with The Washington Post on Monday afternoon.
Huntsberger said he called roadside assistance for his bandmate and then, at about 2:30 a.m, left to head home while Jones waited for the tow truck.
About 45 minutes later, Jones was dead — shot and killed by a police officer.
"When I left him he was sitting in his car calling roadside assistance," Huntsberger said. "I never would have thought that someone was going to come kill him."
Few details have been released about the Oct. 18 shooting — which is one of more than 780 fatal police shootings so far in 2015, according to a Washington Post database of all deadly on-duty shootings by police officers in 2015.
In a statement issued Monday afternoon, the Palm Beach Gardens Police Department said that officer Nouman Raja was in plainclothes in an unmarked car when he stopped to investigate what he believed to be an abandoned vehicle on an Interstate 95 exit ramp.
"As the officer exited his vehicle, he was suddenly confronted by an armed subject," the police department said in a statement. "As a result of the confrontation, the officer discharged his firearm, resulting in the death of the subject."
Palm Beach Gardens is a roughly 50,000-resident city near Palm Beach, made up primarily of white residents. The Palm Beach Sheriff's Office has referred requests for comment to the Palm Beach Gardens Police Department. Officials with the Palm Beach Gardens Police Department did not immediately respond to requests for comment.
"They're saying he was armed, but I don't know if I believe it," said Huntsberger, who described Jones as a really mellow, church-going guy. "If I was there, maybe it's a different situation. I just don't know what happened."
Family members, several of whom are clergy members in the Palm Beach region, and friends have described Jones as a well-known and liked church drummer at Bible Church of God in Boynton Beach. Jones family plans to gather tonight at a local church to share memories of him, and are making funeral plans for Saturday.
"He was a good kid, just coming home from a gig," said Jones's cousin Frank Hearst, 36, of Nashville, Tennessee. "He was just an all-around good guy who never got into any trouble, never had any record. It's just an unfortunate situation."
Hearst said family members are upset at how little information has been provided about the shooting. They want to know how many shots were fired, and what weapon he allegedly was carrying when he was killed. They say Jones never carried a firearm.
"They're saying Corey approached him armed," Hearst said. "That don't make sense."
Benjamin Dixon said he met Jones because they were both church musicians, occasionally filling in for each other's bands when a member had to miss a service.
"When you play with someone two or three times, they become friends. Two or three times more, and they become family," Dixon said.
He remembered Jones as a laid-back guy, often found wielding his drumsticks behind a kit in a church sanctuary.
"He was a very hard worker who you could also find in his church," Dixon said.
Washington Post
Join our commenting forum
Join thought-provoking conversations, follow other Independent readers and see their replies