Man who claimed he was stabbed by anti-fascist because of his 'neo-Nazi' haircut arrested for filing false report
Joshua Witt told police he was attacked with a knife for supposedly being a white-supremacist - but his story didn't stack up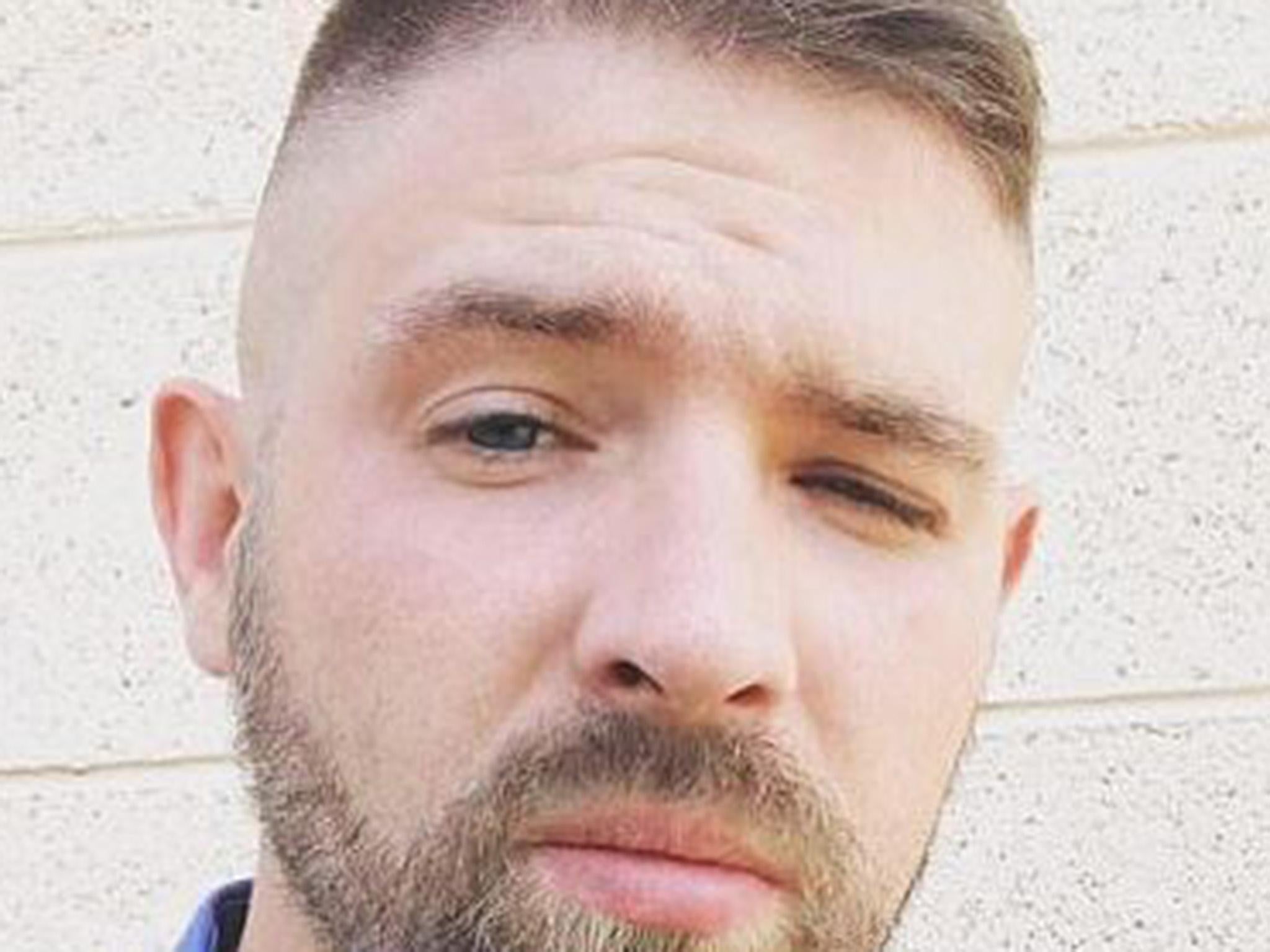 A man who claimed he was attacked with a knife after being mistaken for a neo-Nazi because of his hair style has been arrested for filing a false report to police.
Joshua Witt, 26, said he was stepping out of his car to buy a milkshake when an assailant lunged at him and swung a blade towards his head.
He told police he had suffered an injury to his hands as he sought to defend himself in the alleged attack in Sheridan, Colorado, during which his purported assailant supposedly asked him: "Are you a neo-Nazi?"
Describing the incident in a Facebook post he claimed he didn't understand why he was targeted but said that his friends had suggested his hairstyle, which is long on top and closely cropped at the sides, was to blame for the mix-up. Neo-Nazis often fully shave their heads.
He added on Facebook: "I just don't understand this world anymore lol people are crazy." He also posted a picture of his injured hand.
Mr Witt said he had reported the crime to the police but that he believed his attacker was still at large.
But in a surprising twist, Mr Witt was himself arrested a few days after reporting the alleged offence.
Sheridan police chief Mark Campbell said in a statement that officers had become "suspicious" of Witt's account, not least because video surveillance in the area did not show anyone running from the scene of the supposed attack.
What was more, CCTV footage from a nearby sporting goods shop showed Mr Witt purchasing a small knife in the minutes before he claimed the assault had taken place.
Chief Campbell said his officers had re-interviewed Mr Witt on 24 August.
"Mr Witt subsequently admitted to accidentally cutting himself with the knife," he said, "and admitted making up the story about being attacked."
World news in pictures
Show all 50
Witt faces a charge of false reporting to authorities and could be fined up to $2,650 and sentenced to a maximum one year in jail if convicted.
Update. This article has been amended in light of Mr Witt's arrest by the police following an investigation of his original allegations. We are glad to bring our report up to date. 14/10/17
Join our commenting forum
Join thought-provoking conversations, follow other Independent readers and see their replies