Man 'stabs stepdaughter to death because she was hungry'
The 25-year-old man has been held in custody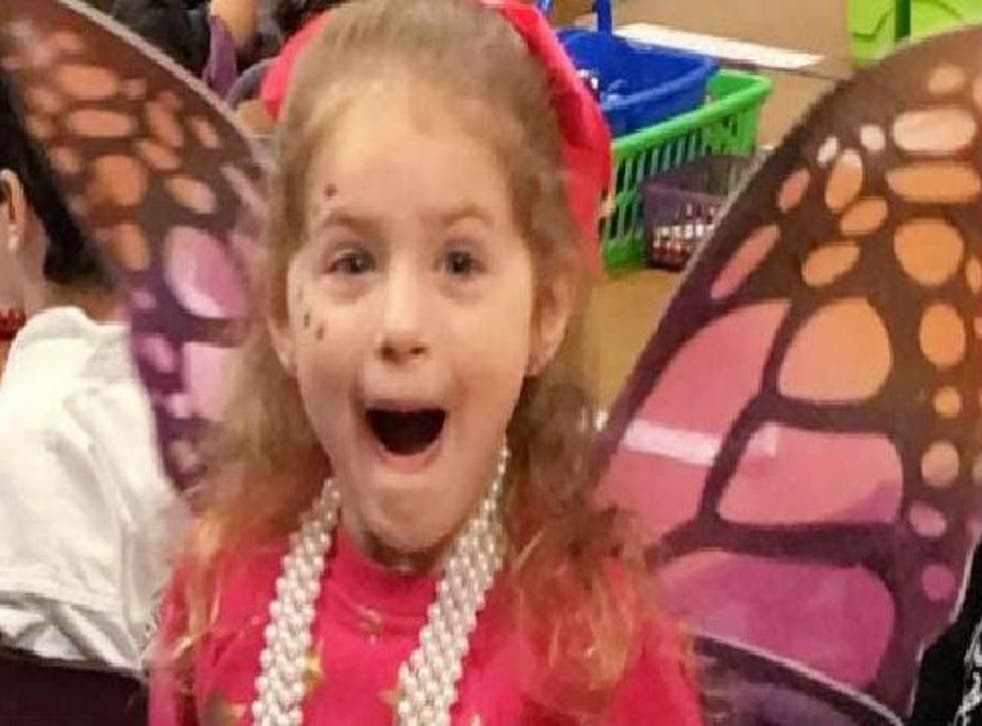 A man from Michigan stabbed his 5-year-old stepdaughter to death and set her body on fire, after he "snapped" when she asked for food, a court has been told.
Thomas McClellan, 25, said he had knocked Luna Michelle Younger to the ground, sat on her and stabbed her in the chest during the incident in November when the child would not leave his room, Detective Chuck Buckland of the Ingham County Sheriff's Office testified this week.
Mr Buckland told the court in Ingham County, Michigan, that Mr McClellan then wrapped the girl's body in blankets, doused with alcohol an then set it on fire.
The Lansing State Journal said Mr McClellan has been charged with murder, first-degree child abuse and first-degree arson. He faces up to life in prison if convicted of the crime. It is not clear if he has formally entered a plea.
Firefighter Corey Drolett said that when he entered the apartment, he did not initially see Luna under the blankets.
He said that when he found the body, he "knew the victim had expired".
Although he was sure she was already dead, Mr Drolett passed her body through the window and instructed another firefighter to "very lightly" perform CPR.
"Based on the situation [I] felt that would show [the mother] that we were attempting some effort," he said during testimony, the newspaper reported.
Judge Thomas Boyd ruled that there was sufficient evidence to hold Mr McClellan for trial on all three charges. A hearing in Ingham County Circuit Court will be set at a later date, the newspaper said.
Register for free to continue reading
Registration is a free and easy way to support our truly independent journalism
By registering, you will also enjoy limited access to Premium articles, exclusive newsletters, commenting, and virtual events with our leading journalists
Already have an account? sign in
Register for free to continue reading
Registration is a free and easy way to support our truly independent journalism
By registering, you will also enjoy limited access to Premium articles, exclusive newsletters, commenting, and virtual events with our leading journalists
Already have an account? sign in
Join our new commenting forum
Join thought-provoking conversations, follow other Independent readers and see their replies