Man 'tried to smuggle 51 turtles in his trousers' while crossing US-Canada border
Kai Xu has been charged after he was found with 41 turtles taped to his legs and further 10 "hidden between his legs", including the Eastern box turtle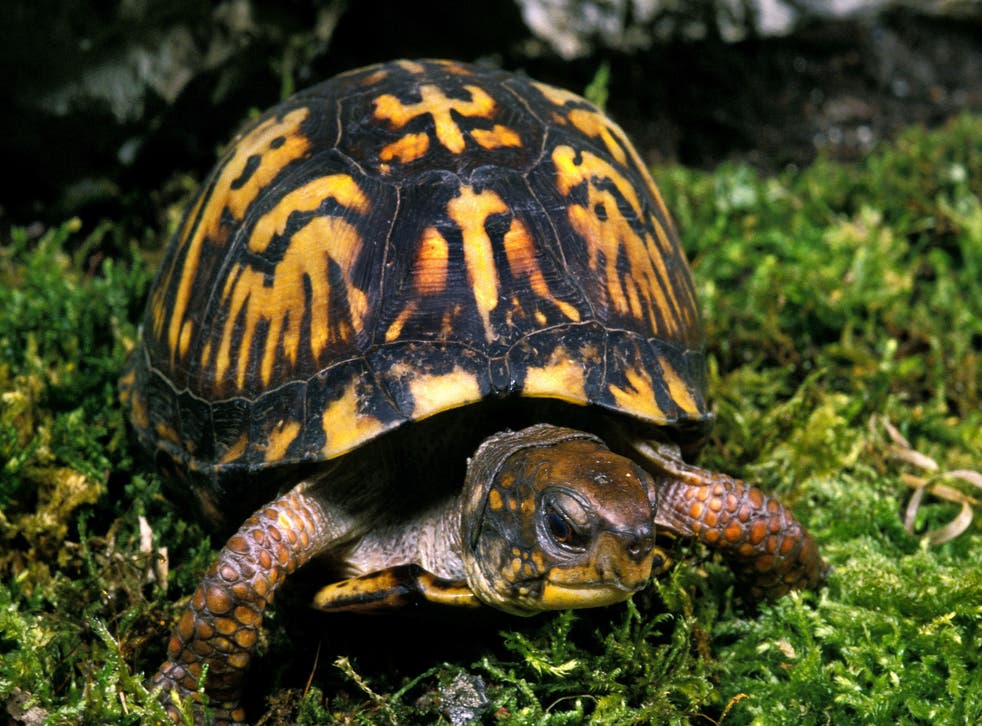 A Canadian man is facing charges of reptile smuggling after 51 turtles were allegedly found strapped to his groin and legs as he crossed the US-Canada border.
Kai Xu, 26, had reportedly attempted to take the creatures into Windsor, Ontario, from Detroit in August, according to a federal court filing.
He is alleged to have picked up a box scrawled with the words "live fish keep cool" from a Detroit postal centre, before disappearing for 10 minutes with tape, scissors and items from the box.
He was then observed, by agents from the Fish and Wildlife Service, to have developed "irregularly shaped bulges" in his tracksuit bottoms.
In the criminal complaint, Fish and Wildlife Service Special Agent Matthew Martin said: "Xu had 41 turtles taped to his legs and 10 hidden between his legs."
According to Detroit News, Xu, who is a Canadian citizen and student at the University of Waterloo, appeared in court yesterday charged with smuggling, illegal trading and exporting. He faces up to 10 years in prison.
The species of turtles allegedly found on Xu's person included those indigenous to North America including Eastern box turtles – which can be sound for up to $800 each, Herpetologist David Mifsud told Detroit News.
Mr Mifsud also told the Toronto Star: "Smuggling turtles across international border is unfortunately an increasingly common occurrence."
The turtles have since been handed over the relevant authorities and "are receiving adequate care," a spokeswoman for the Fish and Wildlife Service said. "Once the case is closed, the turtles are placed permanently."
Xu was arrested on Wednesday alongside another Canadian, Lihua Lin, 30, after Xu picked up a number of live turtles from a FedEx outpost and the two met at a hotel in the town of Novi, Michigan, according to the complaint.
The nest morning the men drove to the airport where Lin, who was attempting to travel alone to Shanghai, China, was found to have more than 200 North American pond turtles within his luggage.
Lin was released on a $10,000 unsecured bond yesterday.
Register for free to continue reading
Registration is a free and easy way to support our truly independent journalism
By registering, you will also enjoy limited access to Premium articles, exclusive newsletters, commenting, and virtual events with our leading journalists
Already have an account? sign in
Register for free to continue reading
Registration is a free and easy way to support our truly independent journalism
By registering, you will also enjoy limited access to Premium articles, exclusive newsletters, commenting, and virtual events with our leading journalists
Already have an account? sign in